Organizations across the globe are relishing the true flavors of online learning. Pairing a learning management system (LMS) with Salesforce is witnessed as the primary to-do task when it comes to enhancing the learning platforms. Online learning platform experts claim that Salesforce LMS integration is the future of learning management systems, across the globe. Especially if you have remote working employees or hiring new employees or onboarding members remotely, you might need pre-hiring assessment, onboarding, and post-hiring training, or upskilling the current teams – online learning simply tops the charts. Ranging from enhancing employees' skills to improving overall productivity, this mode of learning is unbeatable. Moreover, when your association LMS is connected with Salesforce, its advanced features also help in streamlining the processes efficiently for a better member experience.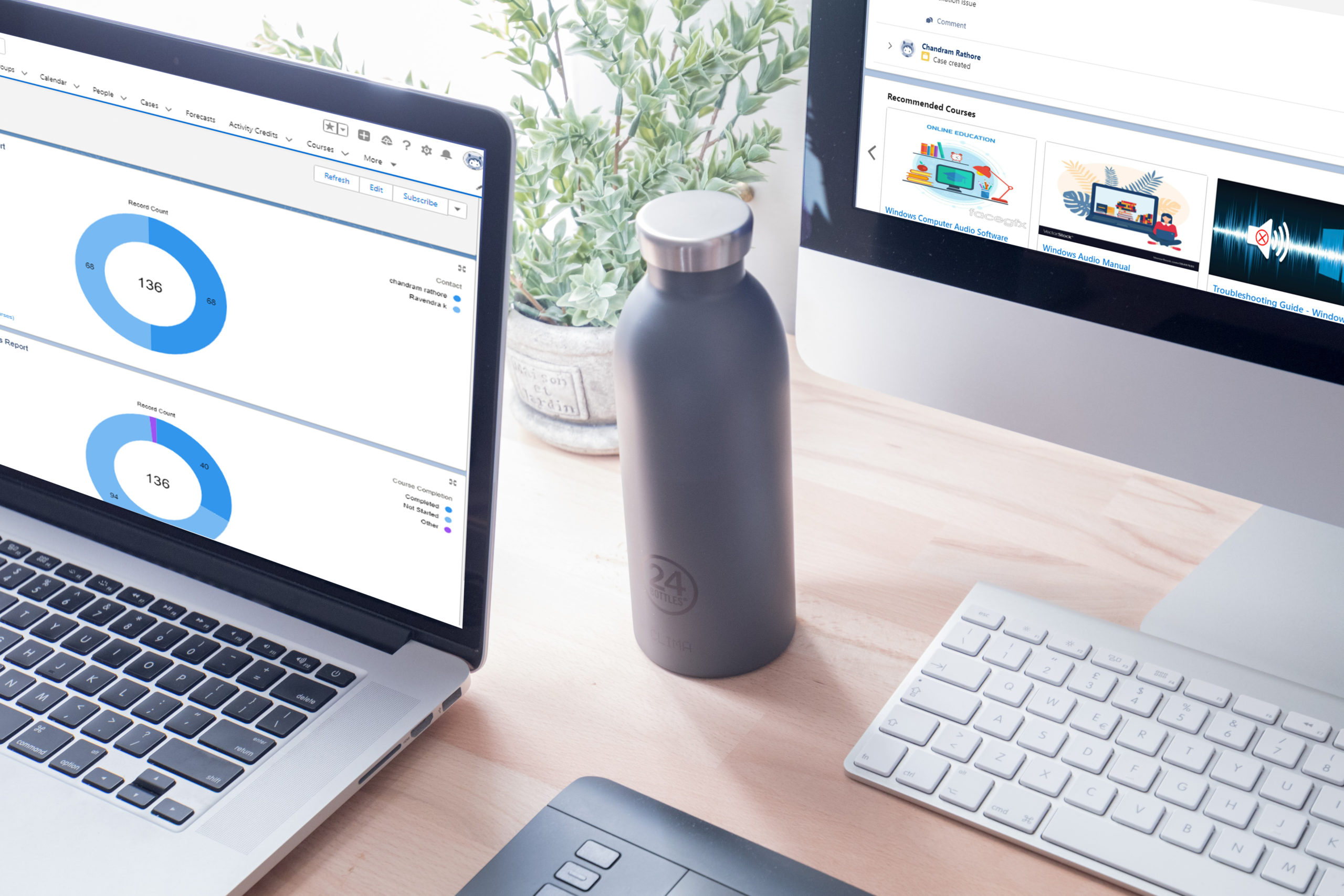 Over the years, Salesforce has been effective in terms of training delivery to sales representatives, HR personnel, and other employees of associations. But when clubbed with your LMS, Salesforce opens an all-new array of advanced features working at 100% capacity to improve employee performance, satisfaction, and retention. LMS and Salesforce integration benefits can dramatically improve member adoption and retention for associations.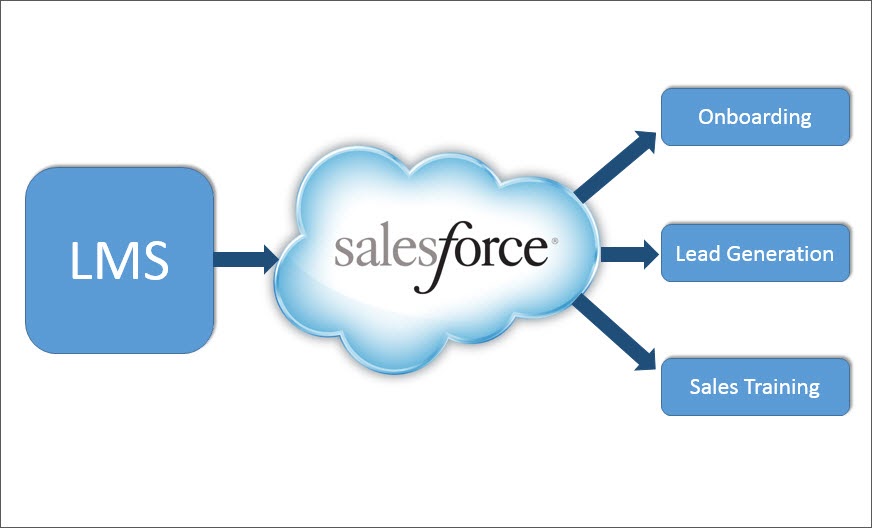 Here are a couple of LMS Salesforce integration benefits.
A Salesforce integrated LMS lets you customize your training effortlessly with just a few clicks. Your learning program can also be upgraded as per your specific training requirements. A cloud-based platform with new-age features ensures a complete bouquet of end-to-end learning solutions. So that you can deliver highly effective training for your employees. An "anytime, anywhere, and on any device" learning module lets your members, employees, partners, and vendors access the training content at their own convenience. Features like gamification for a better engaging ecosystem for every learner, where they can earn badges, leaderboards, certificates, and accreditations upon course completion.
Ranging from new user registration to course progress and certifications – all your user data can easily be synced to and from your LMS with

Salesforce LMS integration

. 

AI-based LMS feature enables course auto-enrollment, which is very useful for new employees and members during the onboarding process. 

Salesforce enables single sign-on (SSO) for centralized access to the training content to the members, while the member/learner data gets synced between the LMS and Salesforce or integrated association management software (AMS) like Fonteva with requisite learner data.

Associations can generate non-dues revenue by sublicensing branded mobile apps, white-labeled LMS, and microsites to partners and affiliates, and by selling merchandise.

E-commerce module for selling courses, training, and merchandise for additional income that both members (using discount codes) and non-members can purchase.

Leadership roles and admins can view member learning metrics from the LMS on the Salesforce dashboard.
So, if you are looking for an improved learner experience within your organization, Salesforce-LMS integration is the key to an effective decision-making tool. MapleLMS would be a real catch if you are looking for the top learning management system.
Summary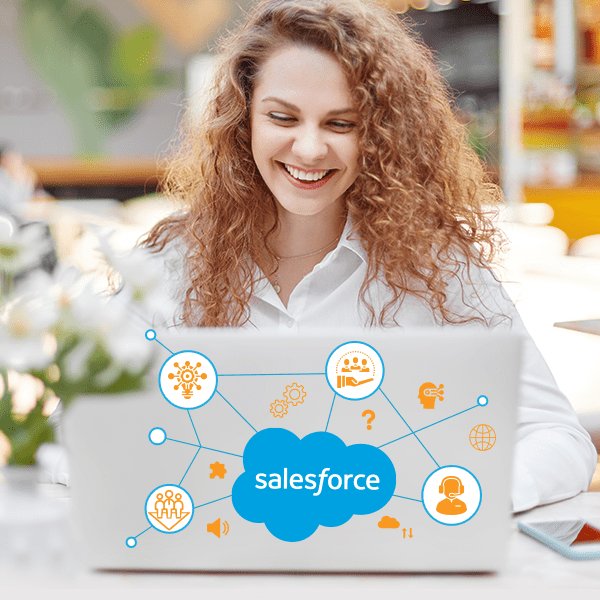 Article Name
Salesforce LMS Integration: Four Robust Methods to Improve Your Customer Training
Description
Salesforce compatible LMS for learning and development success. Read here Learning Management Systems Integrated with Salesforce how to improve your customer training experience.
Author
Publisher Name
Publisher Logo