AI Powered Remote Proctoring Tool to Conduct Cheat-Proof Online Exams
Highly scalable, secure and robust tool for proctoring 100K candidates simultaneously
Our Multilayered Remote Proctoring tool ensure Secure and Cheat-Proof Assessments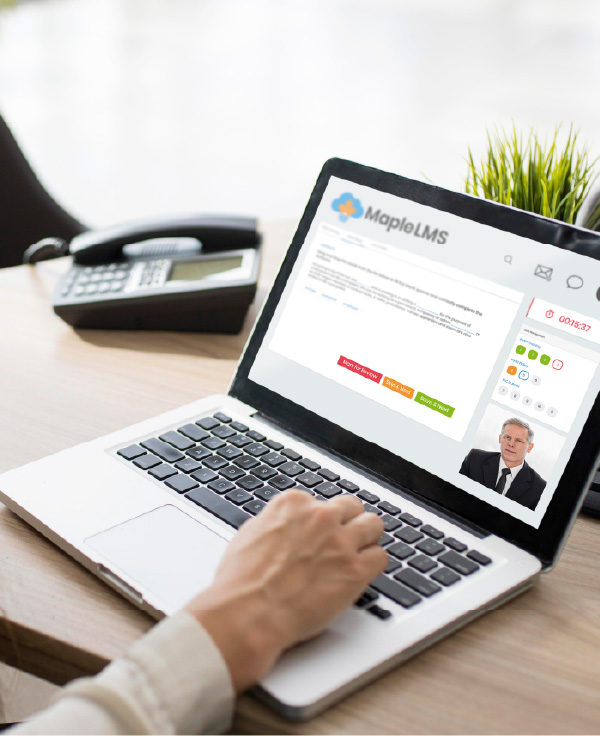 Verification and Authentication

Both biometrics and identity checks are done to eliminate impersonation




MapleLMS Secure Browser for Assessments

LockDown Browser disables tab & windows toggles, printings, data transfers, etc.




360° Proctoring Probity

SMART proctoring, Auto-Record & Manual Review Proctoring, Human-led Live Proctoring




Reports & Dashboards

Proctoring Reports, Dashboards & Assessment Results on multi-factor defined metrics




Secure for All and Scale On-demand

Supports simple tests to high stake tests and pre-employment assessments




Support

Live technical support, dedicated Account Manager,




Add-Ons

Unlimited free cloud storage, Free Managed services, No Cost Onboarding




Flexibility

You can choose to use MapleLMS Remote proctoring tool on our Online Assessment platform or your system.
Online Assessments
Pre-hiring & Competency Assessments
Certification Programs
Question Banks
Online Fee Payment
Role based Accesses
Secure & scalable for proctoring 100K candidates, simultaneously
+
Authenticate
Test-taker enter registration details
Live Picture Identification
ID verification
Email Verification
+
Control
Browsing Control with MapleLMS Secure Browser
Browsers, Tabs, Search Engines and any other website are locked
Desktop Sharing & Virtual Environments are disabled
External Interface and Prints are blocked
Data Transfer, Cut, Copy, Paste are barred.
+
Smart Proctoring
Video Proctoring
Audio Proctoring
Image Proctoring
Multi-face logging, No face logs, Camera Hiding logs and external devices flagging
+
Record & Review Proctoring
Auto-Record & Manual Review Proctoring
Human Proctors examine AI-based logs & flags
Flags are raised on malicious activities
Detect and report suspicious behaviour
+
Live Proctoring
Smart Proctoring
Human-led Proctoring of each candidate and group
Certified Human Proctors
Bilateral Communication
+
MapleLMS Online Assessment Tool. Create, Set Up and Conduct Virtual Exams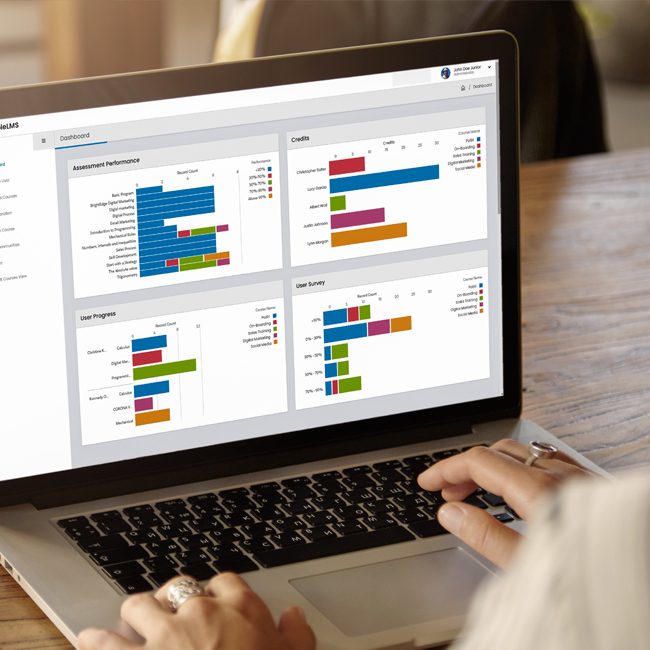 Content Management

Content Management Add, Choose and Pick Question formats based on type of Assessment.

Certification Programs

Create Exams. White labelled cloud based platform for exam delivery. Remote Proctoring. Certificate Management.

Remote Proctoring

Authentication and validation, Control, SMART Proctoring, Record & Monitor Proctoring and Human led LIVE Proctoring

Online Fee Payment

Well integrated with payment gateways for seamless and secure transactions

Data Analytics

Pre-Configured Reports and advanced dashboards for informed decision making

Secure & Scalable:

Conduct Cheat proof exams of 100K candidates, simultaneously

Intelligent Proctoring
Our Online AI Proctoring tool is a powerful AI engine that performs in-depth monitoring & analysis of the exam session.
Embedded AI Engine
The Monitor AI includes advanced algorithms for facial detection, motion, and keyboard activity, mouse movements to analyse the student and examination place.
Cheat –Proof Tests
AI algorithms match the candidates' photo stored in the system and live, through the state-of-the-art face recognition and face match functionality.
Powerful Tool
Intermittent Face Recognition, Multi-Face Logging, No Face Logging, Camera Hiding Logging, Lock up Browser and Tab, are also some of the standard features.
One-Stop solution
Cloud-based, highly scalable, robust, and secure tool for proctoring 100K users simultaneously. The tool provides remote, auto, and live proctoring.
Multimedia Probity
Real-time monitoring through live video recording, intermittent web-shots, and audio feed, during the test. The video and web-shots are saved on the servers for AI and human audit.
Dashboards & Reports
Detailed probity report is available along with the activity logs to track every movement of individual candidates. Automated clearance report is generated.
Easy Integration
Use API and connectors to integrate well with leading LMS, HRIS, SIS, AMS/EMS and CRMs like
Salesforce
and Zoho.
Secure Data Transfer
The data is transferred seamlessly between the systems facilitating you to quickly create reports, scorecards, certificates, offer letters, etc., based on results.
End User Support
24*7 support team, dedicated account manager along with unlimited free cloud storage, free managed services, no cost onboarding and white-glove implementation.