Learning
Management System
A feature rich new generation engine to meet learning and developmental needs.

Learning Management System
MapleLMS is a global learning solution that empowers modern enterprises to meet their constantly evolving learning and developmental requirements. Some of the most globally renowned learning & development programs with a huge user base use MapleLMS. This platform is one of the most innovative, highly integrated, and secure LMSs bundled with Online Assessment Tool, AI based Proctoring Tool & Content Authoring Tool, Additionally, these tools can function as standalone.
Continued Training for Employees, Members, Customers, Partners, and Volunteers
AI-driven, Offline, Live & On-demand Training
Out-of-the-box Integration with CRMs, ERPs, HRMS, Webinar Tools, etc.
Personalized Content for L&D Team, HR, Compliance, Audit, Sales, Service, Production, Technical, Administrative, Support White-labeled and Branded Mobile Apps
Dedicated Sandbox for Quick Project Deployment
Content Version Control for Availability of Multiple Content Variations
Unlimited Courses with Unlimited Cloud Storage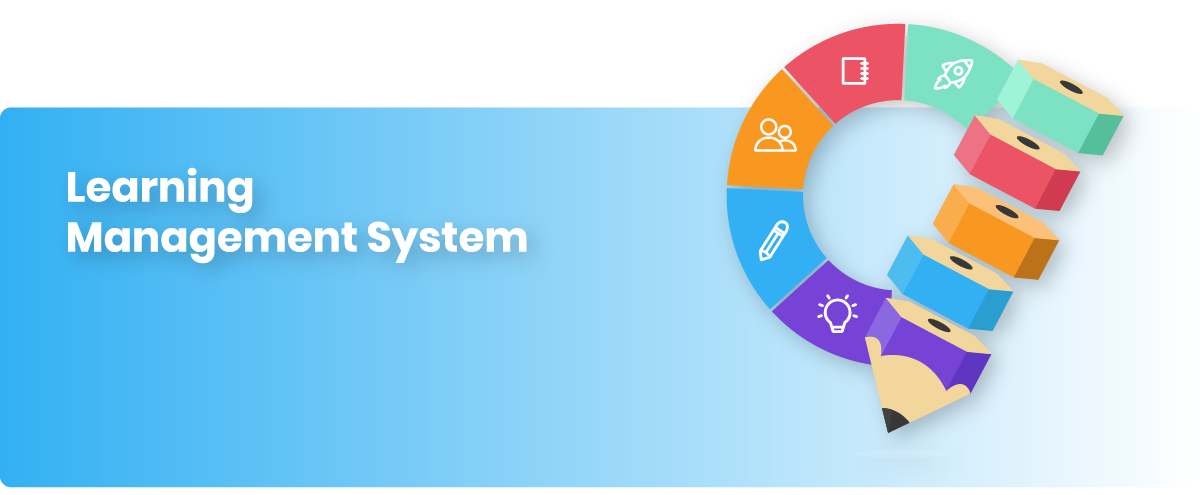 One-Stop Solution
Content, Courses, Learning, Exams, Proctoring, Reports, Certificates, Rewards, Collaboration, Communication, Integration, Innovation. You get it all!
Next-Gen Smart Online Learning
A cloud-based, secure, centralized, and automated solution for both web-based and instructor-led training & courses. Powerful but simplified learning.
Anywhere, Anytime, Any Device
With MapleLMS, you don't have to worry about "when", "where", and "how" the training are imparted and experienced.
Online Exam
Create, communicate, schedule, record, proctor exams like hiring tests, admission tests, certification tests, etc.
AI Proctoring
Its powerful AI engine monitors and manages exam session using facial detection, motion, mouse & keyboard activity, browser lock, etc.
Personalized Learning
Customize the learning journey of each learner. Leverage data and analytics design a personalized learning path of each learner.
Adaptive Learning
Intelligent machine learning that customizes itself to the learner based on their progress through the course and presents supportive resources.
Gamified Learning Experience
Maximize enjoyment and engagement by incorporating trainees' interests and encouraging them to continue learning. Easily reward with certificates, badges, or points.
Tracking and Reporting
Automated reporting with integrated analytics help you track learning patterns, track the integrity of exams and understand your learning outcomes.
Compliance Management
Leverage courses & content on latest standards, best practices and rules for imparting impactful compliance training.
Automated Controls
Agile and automated communication with candidates is enabled using customized autoresponder mails and SMS.
User Management
The platform empowers you to assign role-based instructor accounts with predefined access rights for people involved in training & examination.
Data Security
Supports both Windows and Mac and is highly secure and uses HTTPS along with private certificate, latest encryption algorithms and authentications for data transmission.
Seamless Integration
It decreases time to value and enhance user adoption by seamless integration. API availability with any of your existing CRMs, EMS/AMS, SIS, HRIS.
Targeted courses
MapleLMS gives you the freedom to choose from its frequently updated rich content repository to improve skills of targeted groups of audience.
No-Cost Onboarding
MapleLMS is implemented in no time & without any involvement of your IT team. Your existing content in any form and system is brought on to our LMS without any cost.
Ease of Use
Creates a learning and evaluative experience for both trainer and learner. It is easy to use, and thus, non-technical users also do not face any issue in using it.
Quiz & Exams
It is built in the Quiz/Assessment engine for phased testing, skill assessment. Create, schedule, assign and proctor exams remotely and virtually.
Content Management
Online & Offline Content authoring. Secure export & import of content. Use any device to share & create multimedia-rich content on forums & communities.
Special Needs Support
Learners with Special needs, such as visually impaired candidates, get accessible accessibility features and controls to learn at the same pace as anyone else.
Alumni
Maintain & manage Alumni data & programs and provide a platform where Alumni can view & participate in the progress of an institution by references & donations.
Whiteboard
Interactive whiteboard feature for heightened learning and engagement.
Whitelabel
Flexibility to customize our products with your branding guidelines.
Admission Portal
Live and interactive admission portal with round the clock support.
Collaboration
Communicate & Collaborate with communities, forums, etc., for enhanced social learning.
Polls & Survey
Leverage interactive features to augment engagement amongst learners.