Create learning and assessment content compatible with any device and any browser
Engaging and interactive SCORM, AICC and xAPI based content
Our Content Authoring tool enables you to easily create tailored content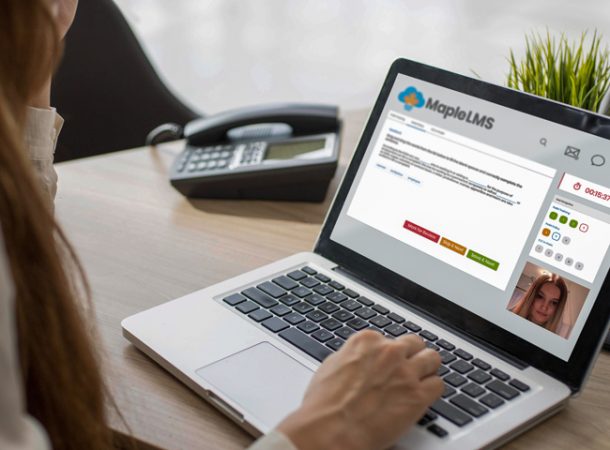 Content Authoring

Create content, Add and edit multimedia content




Content Management

Organize your content workflow, stay in control of content resources and libraries




Accessibility

Support for audiovisual capabilities of all users




Publishing

Supports multimedia, and multiple compliance standards SCORM, xAPI, AICC




Administration

Control Navigation, features and functionality, permissions, etc.
What is the takeaway from a Content Authoring Tool?
Impactful Authoring
Add, Edit, import Images
Import, Export, Record, Include audio and video files
Animate on-screen images and text. Import Flash and HTML5 animations
Import PowerPoint files, Create Master Slides. Edit Text, Style and Object with Alignment
Add interactive elements like: drag & drop, sliders, pop-ups, buttons, mark ups, etc.
Encourage Collaboration through Co-Authoring, Review & Feedback, Versioning, etc.
+
Branding & Publishing Options
Supports Multimedia Content
Supoorts Multiple Content Compliance Standards
Supports Content Formats like, MS Word, PDF, H5P, PowerPoint Presentation, Excel Sheet, Audio, Video, Image, etc.
Supports SCORM, AICC, xAPI formats
+
Content Libraries
Easily Access Course libraries

• Form based question
• Open questions
• Objective and Long Questions
• Mathematical Equations
• Complex Scientific Diagrams
• Multiple formats of questions are supported

Use rich Quiz and question banks
Utilize Template libraries for branding
Access Resource and Media libraries
+
Easy Administration
Language Settings, Supports Multiple Languages.
Customizable workspace with toolbar, drag and drop feature, movable windows, etc.
Backup and recovery
Role based access and permissions
SAML 2.0 base Single Sign On
Unlimited Cloud Storage
Seamless Upload and Download of Content
+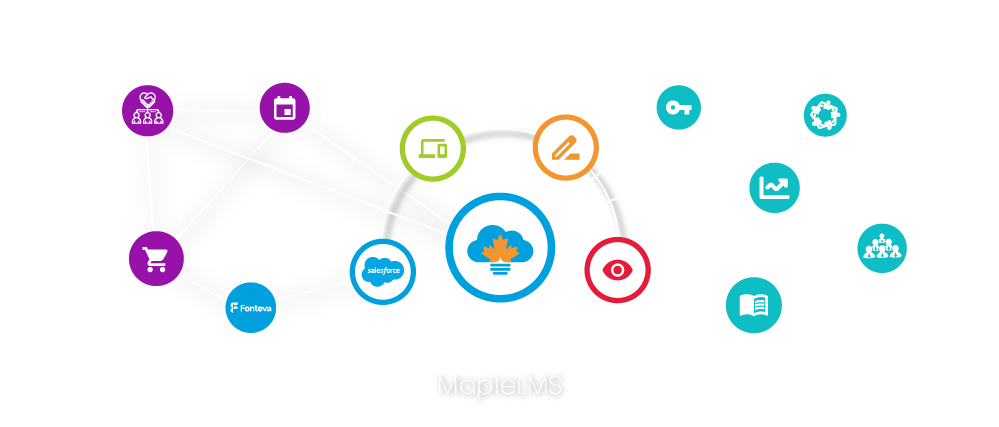 Omni-Channel Experience
MapleLMS Authoring Tool is device agnostic and provides an Omni-channel experience to users on any device.
Anytime Content
Create & Share multimedia-rich content videos, send audio messages on forums and communities using any device, anytime.
Impactful Certificates
Create visually appealing certificates with logos, signatures, text, background, watermark, etc., to make it a relevant & memorable document.
Offline & Online Capabilities
Easy Import
All-important course content, question banks, tests, in documents or spreadsheets can be uploaded into the tool for editing and perusal.
Secured Export
Test MCQs, videos, audio clips, etc., can be securely exported using authentication and encryption-decryption algorithms, for sharing and storing.
End User Support
At MapleLMS, we have a support team in addition to a dedicated account manager to provide 24*7 support to your staff and your end users. Not only this, as add-ons you get unlimited free cloud storage, free managed services, No Cost onboarding and White-glove implementation.
Accessibility
The tool provides features to be easily accessible to people with varying audio-visual requirements. Follow Section 508 guidelines, customizable font sizes, language ID for screen readers, keyboard based navigation, and much more.