Pre-Employment Assesment & Certification

Pre-Employment Testing and Skill Assessment
An organization that makes excellent hiring decisions becomes more productive and efficient. Sometimes hiring the wrong candidate gravely impacts the organization, if the role is a crucial one. Every hiring that goes wrong results in the loss of time and money for the human resource department. Organizations can rope in pre-employment assessment tools so that the HR team can hire better resources with the right knowledge and expertise. MapleLMS comes with the functionalities of a  hiring assessment tool that helps HR departments test candidates for required skillsets and onboard them easily by making informed hiring decisions.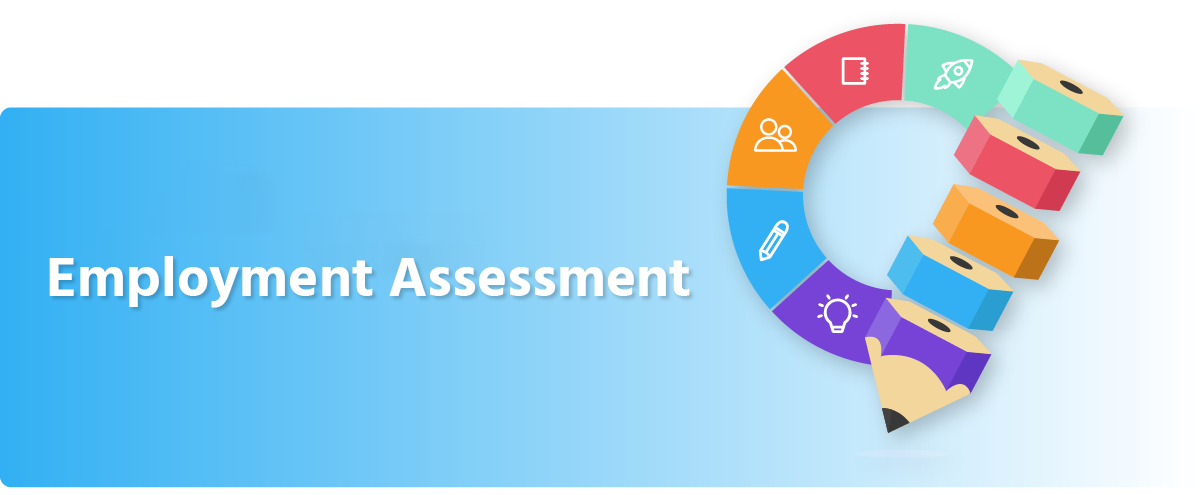 What are the Takeaways from the Pre-employment Assessment Tool?
Automated Process
Our innovative LMS integration system will effectively help you in automating repetitive tasks. Get hassle-free administration for your employee training and development where you can automatically grade tests with assignments.
Tracking
Effortlessly track trainees' course completions and assignments, view & analyze the stages of course completion. Send reminders to your employees for finishing the assignments timely.
How Does MapleLMS support Pre-employment Assessments?
Skill Assessments
With our enhanced talent assessment platform, remotely evaluate candidates for recruitment needs and performance assessment of your existing workforce subjected to periodic training and continuing education.
Anytime, Anywhere, and on Any Device
With MapleLMS, you do not have to worry about "where", "when" and "how" the training is imparted. You get a mobile-friendly learning experience right at your fingertips, even without the internet connectivity.
Simple Integrations 
Easily connect your training platform to your existing CRM (like Zoho and Salesforce), SIS, AMS/EMS, HRIS, ERP, etc. Easy integration and two-way data synchronization enables seamless LMS content access. Out-of-the-box Salesforce integration, Fonteva and Shopify integration add more value.
Secure Platform
The content repository and authentications details are secured with the best security protocols. MapleLMS comprises modern encryption algorithms and authentications for data transmissions. Single Sign-On (SSO) and Multi-factor authentication (MFA) are the top security measures.
Track Customized Reports on Time
Generate accurate and timely reports with integrated analytics. This helps you to track the learning patterns, popular and least favorite courses. Eventually, this supports you to improve the learning experience by understanding the learning goals.
Gamification
It is one of the best features to motivate and engage your employees by utilizing elements, such as rewards, badges, points, certificates, and much more. Candidates can access scoreboards for self-introspection and enhanced motivation.