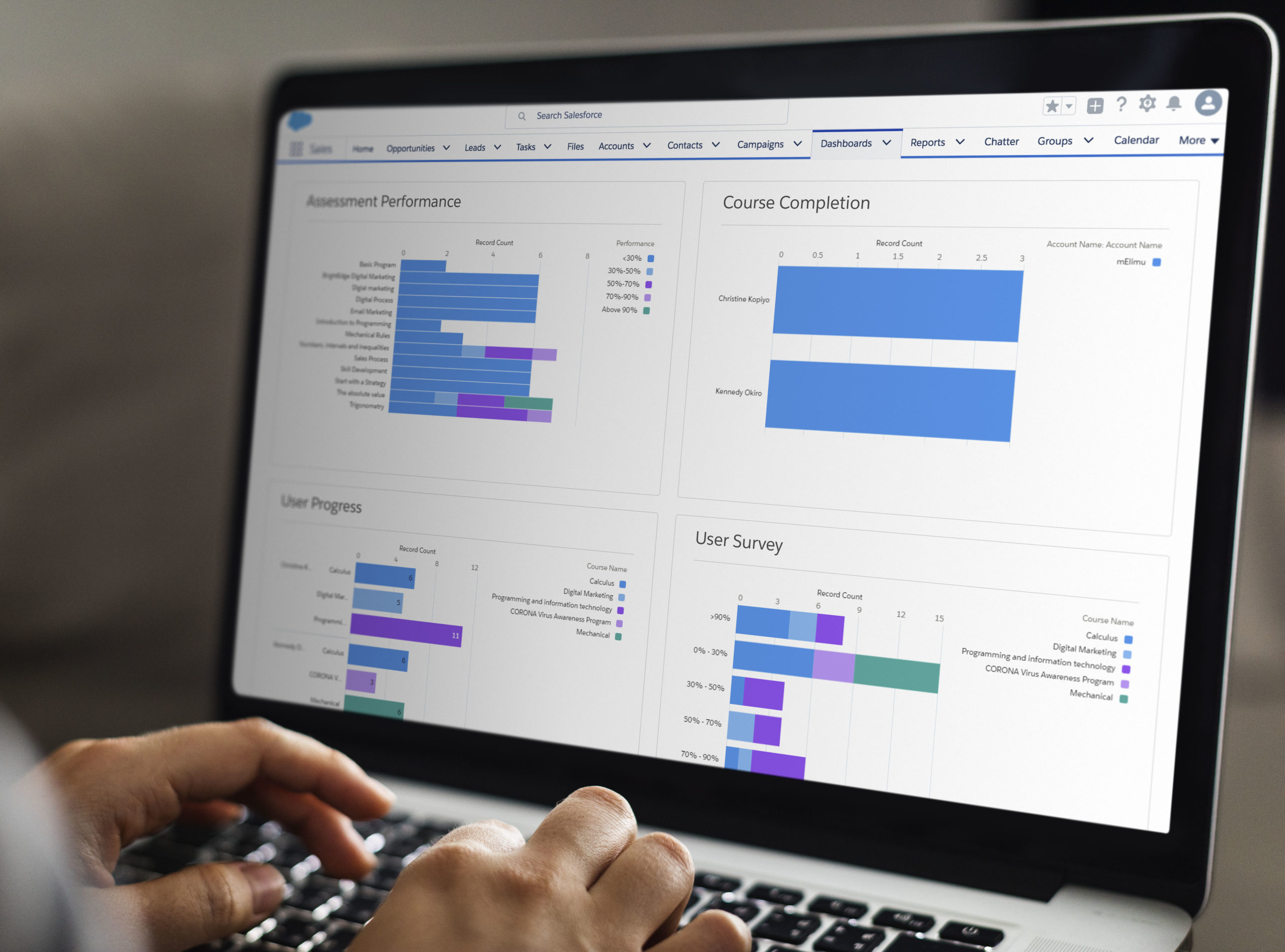 Salesforce LMS Integration

Efficient Learning and Assessment with MapleLMS Salesforce Integration
MapleLMS Salesforce LMS Integration realizes the diverse learning and assessment needs of stakeholders within an organization. So, it delivers the most advanced learning solutions integrated with Salesforce to ensure a hassle-free training experience. LMS and Salesforce integration helps organizations manage everything throughout the stakeholder lifecycle – right from pre-hiring assessment, onboarding, to training without juggling between multiple systems. The single sign-on (SSO) feature with Salesforce integrated LMS from MapleLMS helps learners and instructors access the training platform without switching systems. LMS with Salesforce Integration offers smart online and offline learning tools for an enriched learning experience while retaining employees and stakeholders by seamlessly accessing the LMS anywhere, at any time, and on any device. AI-proctored examinations, gamification, and content authoring tools enable the LMS to deliver a remarkable learning experience.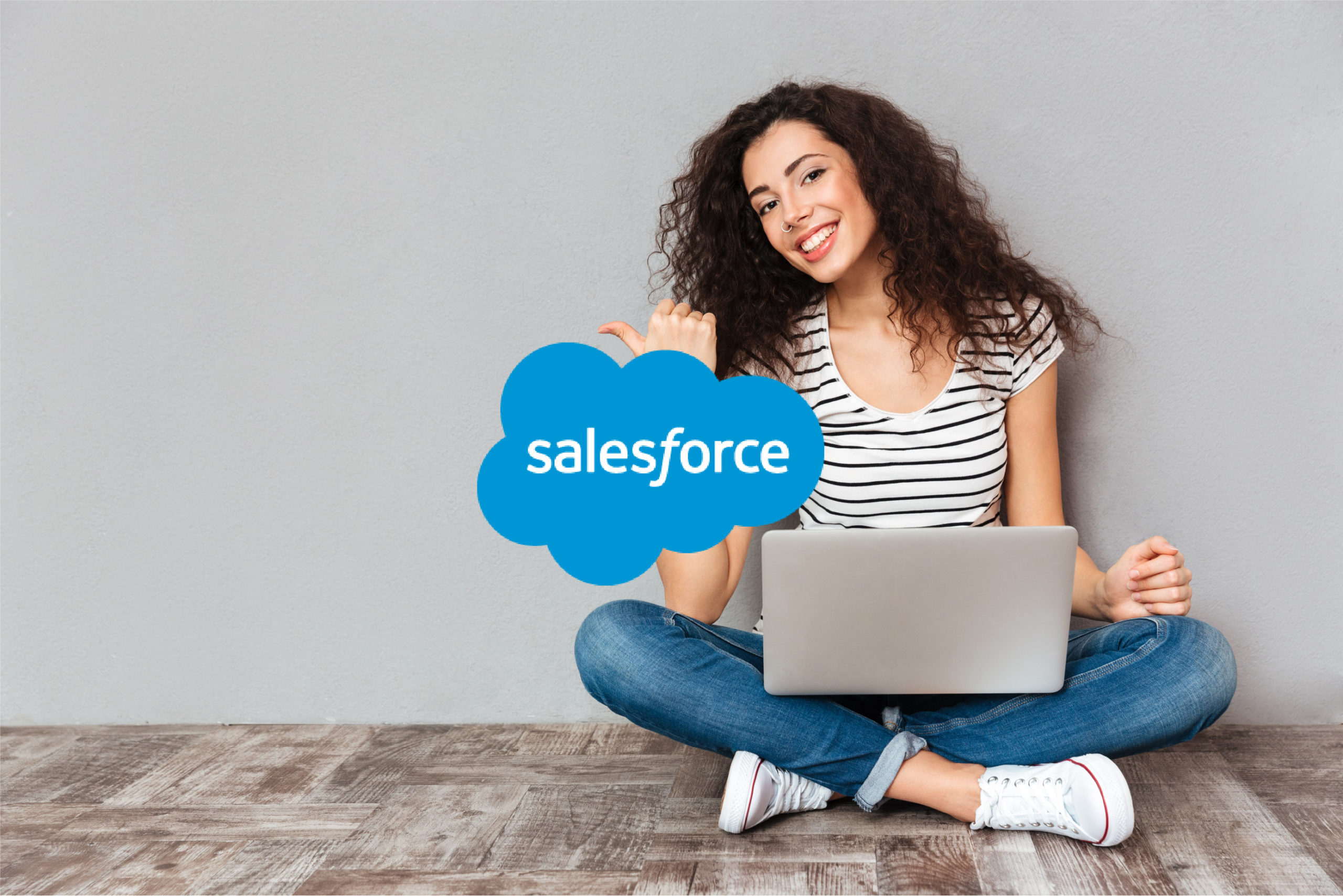 Unified Login Through Salesforce or LMS Using Single Sign-On (SSO)
Proctored Pre-hiring & Online Assessment, Training, and Employee Certification Exams
Course Analytics Accessible on Salesforce and MapleLMS
Real-time Data Transfer Between Salesforce and MapleLMS
Automated Reports Through Salesforce's Email Subscription Feature
Content Authoring Tool Supporting SCORM, xAPI Standards
External Learner Training Through Social Forums: Chatter and Communities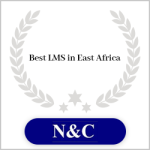 Salesforce LMS Integration Features & Benefits:
Anywhere, Any Time & on Any Device Learning
LMS Salesforce Integration delivers online and offline learning without any restriction of time, place, or device to access the learning content. Learners can get trained and learn new skills at their convenience and pace using MapleLMS. MapleLMS also support offline learning using mobile apps that work without the internet. Client's can use their own branded and white-labeled mobile apps to deliver training.
Continuing Education
The LMS enables organizations to offer online training and assessment to organizations across verticals. Salesforce LMS Integration helps organizations seamlessly impart role-based training to their workforce as every newly registered user in the Salesforce system is synched with the LMS and then auto-enrolled into the onboarding and relevant training programs. It helps the employees start their role-based continued learning for skill development, career growth, and productivity.
AI-driven Proctored Online Assessments
Proctored online assessment is crucial for organizations to ensure that the right candidates get hired, or awarded a certificate or accreditation without any malpractices during the exam or assessment. The expanded scope of AI-proctoring enhancing pre-hiring assessment to post-training assessments, certifications through post-exam video recording, identification verification of candidates, reports & analytics, etc.
Single Sign-On (SSO) Enabled Centralized Data Management
With Salesforce and LMS integration, MapleLMS brings a unified eco-system for reporting, analytics, learner data management where the data between the LMS and Salesforce system gets synchronized for better management of courses and training. Admins and instructors get a secure platform to manage the learning data and courses and learners get to access training and course content - without switching their current system.
Track Reports Timely
Intuitive advanced reporting and customizable dashboards with real-time analytics on learners' data and built-in content authoring tools enabled report tracking and analytics. These help you get meaningful insights into learner data, suggest learning paths and measure their progress for an enhanced learning experience. Salesforce enables scheduling the reports and emailing them to the recipient at specific intervals.
Seamless Integrations with Third-Party
Salesforce integration with LMS enables it to connect with other third-party tools Zoho, ERPs, AMS, SIS, AMS/EMS, HRMS, etc. and enables learning access within a two-way platform. Learners can benefit from a single login (using SSO) from either of the applications (MapleLMS or third-party integrated app). Social learning, e-commerce, white-labeled LMS, and branded mobile apps are the added benefits available with MapleLMS for a user-friendly learning management system.