Our lives are entwined with technology across industries – ranging from manufacturing, aviation, education, retail, and service to any other industry. At the core of every industry lies its workforce which needs the right kind of training to propel the growth of the organization which is incomplete without appropriate staff training. Unpredictable times like now, have made employee training a nightmare as most of the Learning Management Software (LMS) were not equipped to handle the stress of remote virtual training. The latest Customer Relationship Management (CRM) software like Salesforce and LMS integration, make a great difference though. You might be wondering, how can Salesforce and LMS bridge the gap and help organizations grow. Hold on! We will be discussing that in the next section.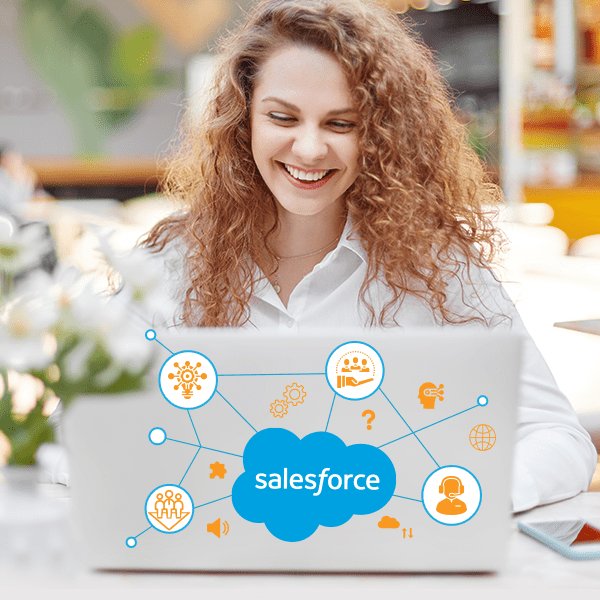 Salesforce streamlines processes for organizations across verticals, possibly for every industry over the cloud, while an LMS facilitates virtual learning through course creation, learning path determination, certification, assessment, tracking, reporting, etc. Until now, we spoke of the problem, i.e., how training will be imparted through both these platforms. And the solution to this issue is through Salesforce-LMS integration using an Application Program Interface (API) – which is a set of codes.
How Does the Salesforce LMS Integration Process Work?
As we have already discussed, Salesforce and LMS integration is done through APIs, the LMS administrator installs APIs and decides which fields from the learning system should be populated into the Salesforce system. This helps to have related data in both systems.
For example, a set of employees is having unique IDs and is assigned to roles in Salesforce and a course enrollment within the LMS system specific to the particular job roles attached to the unique IDs. Here is how the employees and the employer benefit from the integration:
Employees earn credits and badges for professional progress:
A successful Salesforce-LMS integration trains the staff with the latest skillsets essential for their job role and improves their productivity. As a result the employees earn rewards, recognitions, certifications and badges that would accelerate their career growth.
Employers evaluate employee performance easily:
Within an integrated Salesforce-LMS ecosystem, the organization can evaluate employees' progress in training, view account records in Salesforce, auto-enrolment, advanced reporting and tracking, pre-scheduled meetings, implement single sign-on (SSO) for ease of use and security, and a lot more than that. The employer can retain their staff, reduce new hiring costs and pressure off the HR department, and enhance ROI.
How do they enhance customer training?
Together both these applications offer an efficient training platform to organizations allowing them to share data, communicate, train and evaluate employees for enhancing their skills according to the job roles and contribute to the growth of the organization. By now, you must have understood how Salesforce and LMS integration helps any organization.
How about exploring the integration process that improves customer experience through training? Let's dive in:
Gains remarkable insights for better customer experience:
We observed that it was a daunting task for an organization to track and view sales-related data about the customers and the learning programs they joined in. Merging the sales-related data with the data related to customers and courses/programs would offer valuable insights. And, this data-driven knowledge eventually would lead to additional opportunities for revenue generation, such as diverse training formats, new product lines, preferences specific to – account or industry segment, and sales outreach timing or roles.
Supports your customers to visualize what's next:
With adequate training through Salesforce-LMS integration, your sales teams are now well-informed and prepared for customer-centric interactions. As a result, the teams can recommend the most suitable learning paths to the customers – depending on the courses they have completed and pursuing within your LMS site.
For example, you want to get five of your software developers to complete certification in Salesforce Marketing Cloud and prepare them for a prospective client project. Rose and Kendall among them have already earned the Salesforce Administrator and Salesforce Developer certifications. You can recommend them for the Salesforce Marketing Cloud training and certification.
Enables you to understand your customers better:
Salesforce-LMS integration offers a comprehensive insight into the types of courses and content consumed by a specific employee at account and contact level. Through Salesforce, you get a clear idea about the customer relationship. This explains what courses or certifications the user has earned, the frequency of visits to your site, how engaged they are with your learning products, what would bring them the next level of recognition, when is the renewal time, what is the next learning path, etc. Understanding these helps you know your customers better and cater to their learning needs effectively.
Explains the value of customer training:
It is crucial for your customers to embrace your services and products for successful customer education. Once the customers understand your products and services, they will be keen on investing their time and money with you by renewing their contracts. Unless they receive value-for-money and reliable solutions, they might not renew their contracts with you.
Your organization can achieve all these benefits we have shared just now using the latest LMS. Salesforce-LMS integration educates organizations to realize the importance of customer training and success. It offers learning metrics to help your team recognize the impact of quality training.
With the right Salesforce-LMS integration, an organization can achieve impactful insights within a modernized customer training platform. The ideal learning management system for Salesforce ought to have the following features:
The capability to invite contacts individually to your training site within Salesforce
An easy-to-setup integration without asking for any IT support
The competency to instantly pick the learner data fields expected to show up in your Salesforce contacts
The ability to synchronize trainees with their Salesforce – contact account through unique identifiers like mobile number or email id.
Conclusion
The four methods and the features we have discussed are the bare necessities for organizations to offer enhanced customer training experiences for their existing and new customers. These ensure a seamless experience in products & service engagement. Choosing an LMS for Salesforce-LMS integration will be easier if you look up the Salesforce AppExchange. Because it is one of the most trusted spaces for LMS applications that are compatible and resourceful for your customers' training needs. You can explore more with MapleLMS for cost-effective and scalable solutions with Salesforce integration.
Summary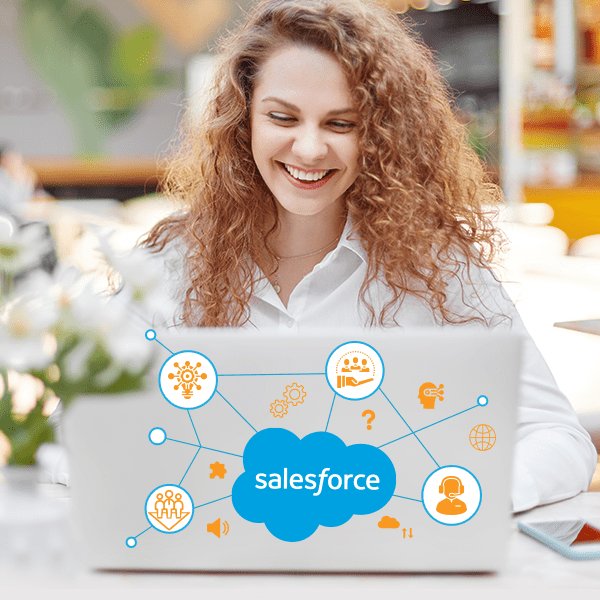 Article Name
Salesforce LMS Integration: Four Robust Methods to Improve Your Customer Training
Description
Salesforce compatible LMS for learning and development success. Read here Learning Management Systems Integrated with Salesforce how to improve your customer training experience.
Author
Publisher Name
Publisher Logo