Online and offline learning for workforces across industries and organizations has tremendously transformed since the onset of this COVID-19 pandemic. As pre-hiring of employee and member or customer onboarding, induction, and training occurred online the significance of learning management solutions (LMS) is on the rise. These LMSs are essential to help organizations train their employees and enhance productivity, product or service knowledge and eventually boost their career journey. An LMS enables tailored training delivery for increased employee engagement and keeps the employees motivated too. So, how come Salesforce LMS integration makes a difference for your organization's skilling requirements? Let's explore!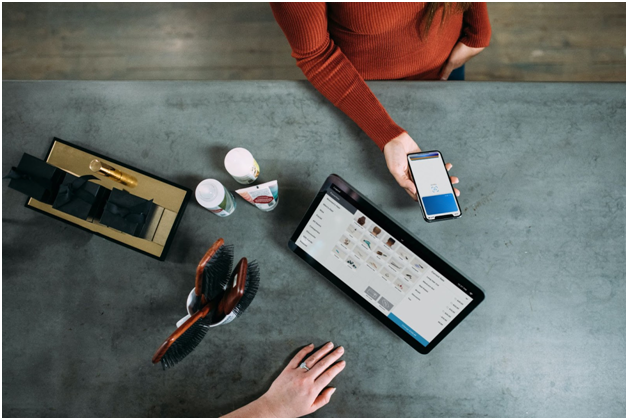 Why Integrate your LMS with Salesforce?
Integrating Salesforce with an LMS or having an out-of-the-box Salesforce integrated LMS for that matter impacts employee training to great lengths. Organizations are able to track their customers better using Salesforce while ensuring that their sales reps and customer support teams get enough training to improve customer experience and establish better relationships through engagement. Salesforce helps to customize the LMS easily for a remarkable learning experience and scale up the LMS as per your organization's learning requirements.
Major Features of LMS-Salesforce Integration:
Salesforce and LMS integration enable your LMS to have access through Single Sign-On (SSO) in a secure and unified method. Learners and instructors can access training and courses either way (from LMS or Salesforce) without switching the system they are in, by using SSO. The training program from your LMS automatically gets embedded into your Salesforce ecosystem, enabling you to access learner records, reports, analytics, etc. through the Salesforce dashboard. You can even view the learning material, launch or assign courses to learners, and utilize social tools through the Salesforce dashboard. Here are the prominent LMS-Salesforce integration features:
User Data Synchronization:
LMS-Salesforce integration synchronizes HRMS, LMS, and other third-party applications automatically using different APIs – when a new account is added to Salesforce, an existing learner completes a course or milestone using the LMS. Even the LMS synchronizes the compliance training data, learner data including courses, learner progress, certifications into the LMS when a new user is registered in Salesforce.
Auto-enrollment of Learners:
The auto-enrollment feature of Salesforce helps greatly in the employee onboarding process. Salesforce system auto-enrolls employees into specific courses and enables them to access training when they join the organization, without exclusively enrolling for the said courses.
User-friendly Anywhere, Anytime, and on Any Device Learning:
The LMS-Salesforce integration enables learners to use the Salesforce mobile app or LMS mobile app to access the courses and training. Moreover, an LMS that supports both live and on-demand training even without a network can be a very remarkable feat for organizations, allowing their employees to access, share, and download content.
Advanced Reports and Analytics:
Salesforce-LMS integration offers insights into stakeholders' data so that organizations can measure course progress, course completions, engagement, etc. This also suggests AI-empowered learning paths based on job roles, learning history, interest, etc. for accomplishing organizational training goals. The data is gathered for reporting purposes and analyzed for actionable insights for the future.
Implement Single Sign-On (SSO):
Implementing single sign-on (SSO) is another remarkable feature of Salesforce-LMS integration for organizations across industries. Learners and instructors/admins get to switch learning platforms easily without logging out for accessing training and learning content. Employee data in Salesforce automatically sync with the data in the LMS. SSO ensures a secure and hassle-free login experience for learners and all stakeholders.
Collaborative Training Ecosystem:
Collaborative training is promoted with LMS-Salesforce integration for training management. Your sales reps and customer support teams get to use Salesforce features like Chatter for better communication. This enables establishing stronger relationships with customers through the right training and increases engagement. Eventually, these encourage customer retention and product knowledge, take action on customer feedback to build a strong customer loyalty system. Salesforce ensures personalized training for customers and staff alike for a growing organization.
Organizations of different sizes depend on Salesforce for effectively training their employees including HR, sales reps, marketing teams, product development teams, as well as customer support teams. Integrating LMS and Salesforce for skill development practices ensures that learner performance, retention, experience, and satisfaction with your organization are at their best. You can explore more about Salesforce LMS integration with MapleLMS!
Summary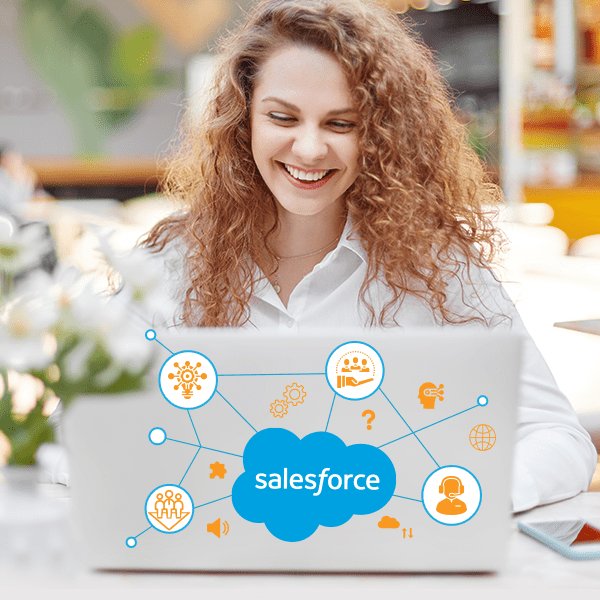 Article Name
Salesforce LMS Integration: Four Robust Methods to Improve Your Customer Training
Description
Salesforce compatible LMS for learning and development success. Read here Learning Management Systems Integrated with Salesforce how to improve your customer training experience.
Author
Publisher Name
Publisher Logo