Organizations always need strong sales and customer support teams that efficiently cater to their customers. Digital learning solutions come as a welcome addition to enhance the training and learning experience of staff and customers of organizations through learning management systems (LMSs). Salesforce LMS integration tailors the LMS for your sales representative and customer support reps training in a rapidly adaptive ecosystem for practicing the knowledge they have acquired.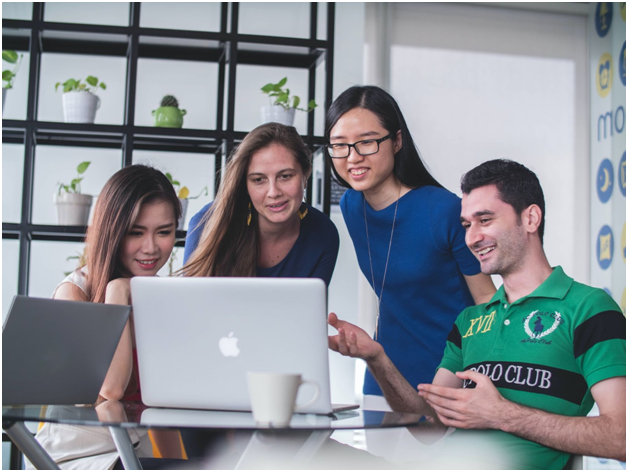 The Way Salesforce-LMS Integration Functions:
Most of the popular learning management systems integrate with Salesforce using APIs (Application Programming Interfaces) to deliver a sophisticated learning experience for effectively managing learning data and get better insights through analytics. This helps the learning data get synched between the LMS and Salesforce promoting a centralized platform for better management of the learning data. Starting from the courses enrolled by a set of learners, certifications earned by them, and their scores, etc. are easily visible to the admins and instructors. While Salesforce offers the account details of the same learners in terms of contact details, sales information, meeting schedules, and the learning progress.
Let's discuss how a compatible Salesforce LMS enhances Customer Training:
Enhance Customer Experience:


Train your customer support staff to deliver the best customer experience within a Salesforce integrated LMS. Salesforce integration enables you to identify the skill gaps and the customer issues you need to address head-on. The staff learns about products and services right within the process flow using Salesforce. Salesforce Service Cloud and the integrated LMS can be used interchangeably for accessing the learning resources. Learners would benefit from interactive SCORM supported content and quizzes to enhance their problem-solving skills. Autoenrollment for periodically training them at regular intervals using the Lightning Flow helps customer support teams meet their learning goals and performance requirements.

The Salesforce Community Cloud helps your customers learn about your products and services while you track their learning progress, gaps, training activity, and frequently accessed training to help them better understand your brand offerings.

Incorporate e-commerce for Customer Training:


Salesforce-integrated LMS comes with built-in e-commerce capabilities that enable organizations to sell their training courses to their customers. The e-commerce platform integrated with Salesforce allows selling online course material, training, sub-lease branded LMS and mobile apps to partners and affiliates. This helps customer support teams learn more about the organization, compliance policies, safety protocols through LMS courses. This ensures the growth of the organization and the professional growth of the customer teams.

Gain Actionable Insights:


Combining sales-related customer data and their learning programs, a wide spectrum of information is gathered by your organization for meaningful insights. These data-driven actionable insights might open up new opportunities for revenue generation for your organization in terms of diverse training formats, new product lines, unique industry and account-based preferences, sales outreach or organizational role-dependent activities, timing, etc.

Understand Your Customer Data:


Salesforce and LMS integration help you capture and record customers' data throughout the organization. While the data moves in through one of the platforms every time a customer has an invoice or is billed for a course purchase, they get synched between both systems within a unified learning ecosystem. This helps your organization understand any existing loopholes and strategize plans to fix them for delivering a remarkable learning experience to your customers.

Collaborative Learning:


Salesforce Community Cloud and Chatter social network offerings are leveraged when organizations utilize Salesforce-integrated LMS for training their customer support teams. Peer-to-peer learning is promoted by connecting the learning content and training paths with Chatter. It allows sales teams to ask questions by commenting on the courses while experts' answers can be highlighted to help the community members during new hire onboarding within the Salesforce ecosystem. Training partners and resellers using LMS and Salesforce Community Cloud helps them learn within a unified ecosystem for better growth of the organization – as every stakeholder is educated about the brand, product, and services with ease.

As Salesforce tracks customers' purchase history, customer support interactions, and purchased item details, integrating the same information with the LMS would help deliver a personalized learning experience to learners. It includes learning path recommendations and training recommendations. Eventually, the trained customers timely renew on courses and other product subscriptions as well as bring more customers through word of mouth promotion. Because they love being a part of a brand that delivers remarkable training and learning experiences. If you want to explore more about Salesforce compatible LMS and how they enhance customer teams' learning experience MapleLMS can fill the gaps!
Summary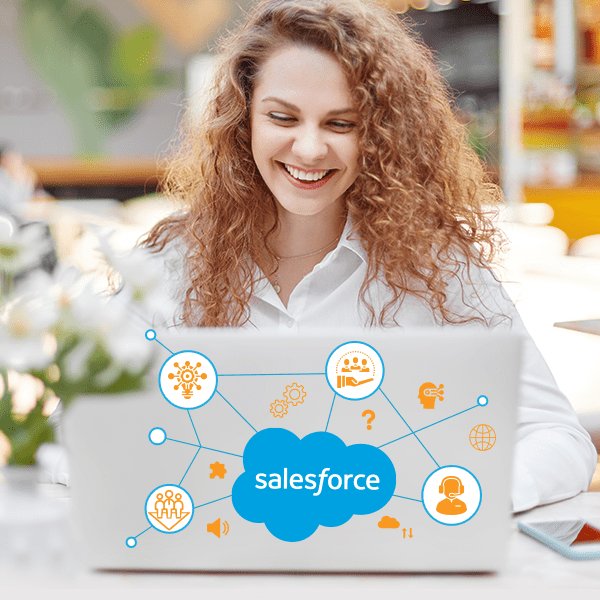 Article Name
Salesforce LMS Integration: Four Robust Methods to Improve Your Customer Training
Description
Salesforce compatible LMS for learning and development success. Read here Learning Management Systems Integrated with Salesforce how to improve your customer training experience.
Author
Publisher Name
Publisher Logo