You celebrate your big wins, but what about celebrating little milestones learners have crossed? Gaining knowledge, learning new skills, and earning proficiency in a specific area, that's what a learner's journey is all about. Do you know what gamification brings to the learner's journey? It brings a sense of accomplishment, a victory while earning points, badges, and certifications as well as the display of name on the leaderboard on successful completion of certain tasks or activities. These little accomplishments work as motivation boosters and increase learner engagement.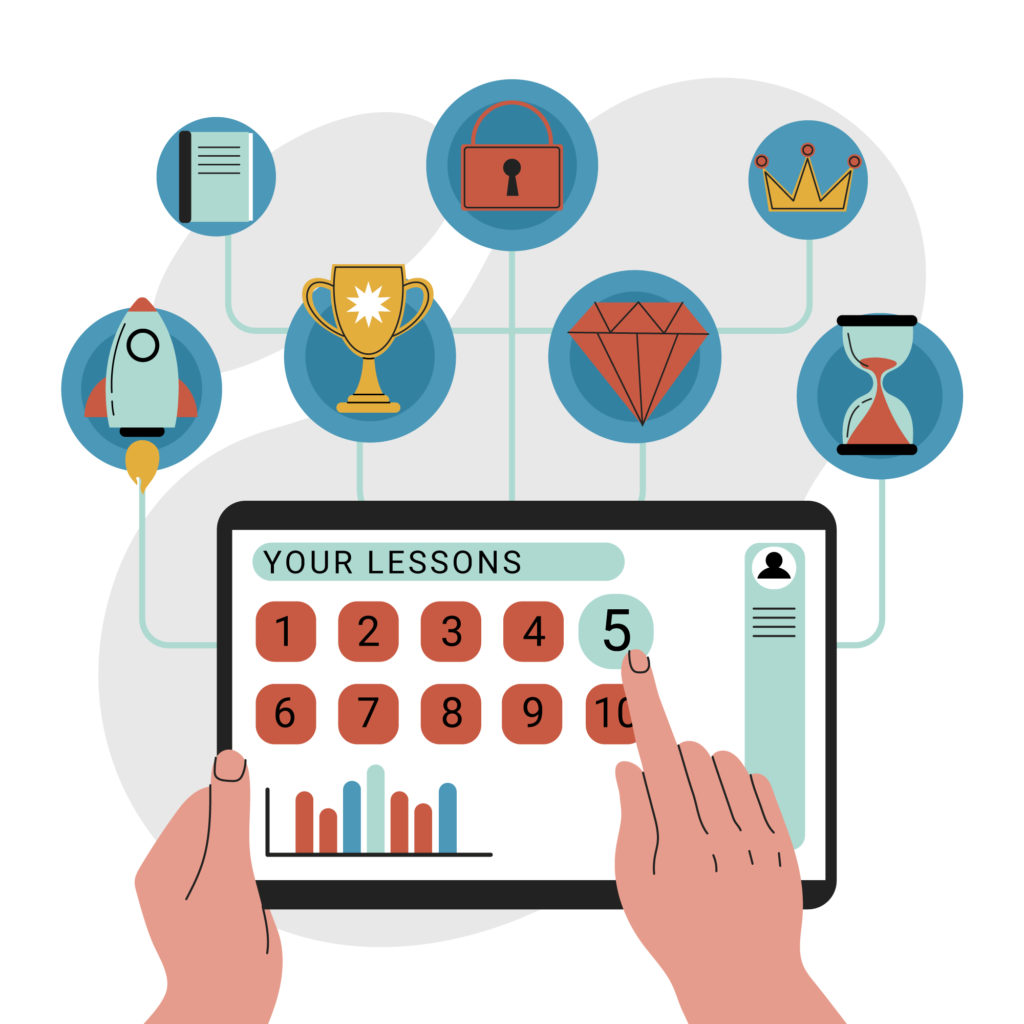 Hybrid work shifts are gaining worldwide appreciation due to the flexibility offered to employees to get the work done from where they are most productive. Gamification adds numerous benefits for organizations with hybrid work shifts. The incorporation of gamification increases employees' progress when they feel less motivated to continue learning. It transforms complex training with interactive learning and simple tasks without causing learners to experience stress or fatigue. 
Scroll down and explore what values gamification adds to the learning experiences!
What is Gamification? 
Are you searching for gamification definition? Gamification in education refers to incorporating the inbuilt gaming mechanism into the corporate learning system with various gaming elements such as levels, badges, and leaderboards to make learning more fun and increase learner engagement. Numerous employers are implementing gamification in training and development programs in their organizations to encourage employees to participate in effective learning. This strategy works effectively with the incorporation of gamification into enterprise learning management systems and accelerates the productivity of employees with learning progress.
Advantages of Gamification LMS
After the pandemic, 42% of organizations spent more on learning technologies such as e-learning software and others,  while 35% of organizations spent on courses to deliver learning in flexible working arrangements. Gamification LMS is such a learning technology to train employees without making them bored with monotonous training. Gamification in education encourages employees to learn new behaviors, skills, and ways of resolving new problems. Games are designed based on a structure with rising levels to show the power and statuses of the users' learning with continuous progress. Thus, the brain reactivates on receiving each new level of regard and stays motivated for continuous learning. 
Let's dive in to explore more advantages of Gamification LMS!
Internal Competition
An internal-friendly competition in the workplace is encouraged by the incorporation of gamification LMS. The game-like elements and reward systems involving leaderboards, badges, points, and achievements keep the team members engaged and motivated to stay ahead in the competition with their coworkers in delivering the best performance. Moreover, gamification enables real-time feedback to learners. 
Onboarding Process
Since the pandemic, the rising trend of hybrid and remote working environments made conventional onboarding more challenging and insufficient. Organizations are required to utilize digital onboarding tools such as gamification techniques and LMS. The LMS offers digital onboarding that enables ease in flexible work environments. The gamification for LMS alleviates conventional training with a fun employee onboarding training experience and real-time assessment. It also improves knowledge transfers, productivity, and retention rates.
Employee Engagement
The incorporation of gamification elements into LMS offers valuable data and analytics that enable tracking the activity and learning progress of employees. The game-like elements and reward systems such as points, badges, leaderboards, and achievements keep the team members more engaged. Additionally, employee engagement increases by 60% with gamified experience. Additionally, organizations with higher employee engagement are more profitable compared to those with lesser employee engagement. 
Enhanced Learner Experience
Employers are increasingly being aware that employees tend to stay longer at workplaces where they find opportunities to learn and evolve. In fact, only 29% of organizations have a standardized L&D plan for their employees. An LMS with gamification paces up training opportunities with higher employee engagement. Thus, organizations save the cost spent on training and replacement with a higher employee retention rate.   
Gamification Methods to Enhance LMS
When it comes to choosing an LMS for your organization's needs then the incorporation of game-like elements has optimum significance. There are several gamification methods that boost employee engagement, enhance learning experience, and increase productivity at work. To know about them, continue reading and explore!
Badges
Learners are rewarded with badges on successful completion of their courses and evaluation of assessment. It offers them a personalized user experience and keeps them motivated toward learning. Learners can share their badges on the social platforms of the company to get them acknowledged by their peers and coworkers. 
Points
Developing a point system within learning management systems encourages the learners. It enables effective tracking of the learning and evaluates the capabilities to move forward. Moreover, a consistent point system in compliance with specific criteria helps in evaluating the employee's learning. In this way, team members stay motivated and give the organization valuable feedback.
Leaderboards
A leaderboard reflects the achievements of the learners and boosts their motivation, engagement, and productivity. It enables learners to keep a record of their progress against other participants. It encourages the members to try to reach their optimum performance and keep pacing to reach the scores of the top performers. 
So, we could conclude that celebrating little wins boosts the inner motivation of employees. They tend to participate more in learning programs to gain certifications, points, badges, and others with increasing learning progress. In this way, employee engagement in learning materials increases. The more they learn, the more they implement new knowledge and skills in their work processes, and their productivity increases. 
If you are searching for one such gamification enterprise learning management systems, then your efforts are receiving fruition here. Yes, we understand what you want and MapleLMS can deliver all of the above. Our LMS is incorporated with gamification features to make learning more fun and valuable. MapleLMS enables learners to get real-time progress assessments and encourages them with rewards to motivate them to stay in healthy competition with their coworkers. 
Explore MapleLMS on a free 15-day trial, and experience numerous benefits of this AI robust SaaS-based e-learning platform. 
Summary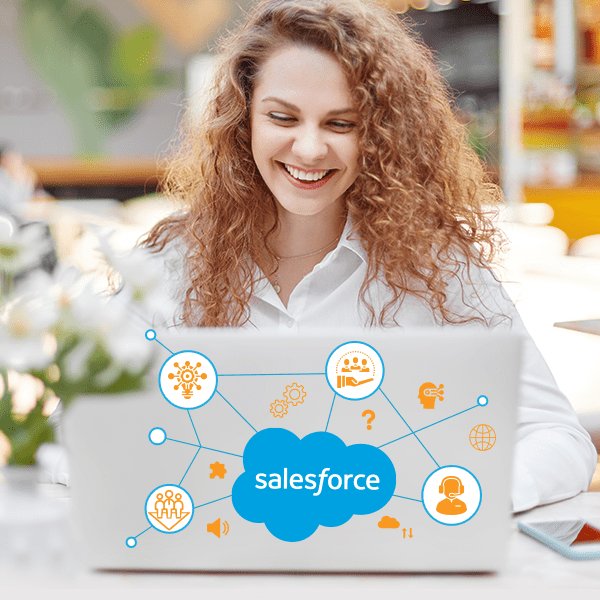 Article Name
Salesforce LMS Integration: Four Robust Methods to Improve Your Customer Training
Description
Salesforce compatible LMS for learning and development success. Read here Learning Management Systems Integrated with Salesforce how to improve your customer training experience.
Author
Publisher Name
Publisher Logo