In the current scenario, organizations must consider corporate training as an integral tool to educate and upskill their employees, staff, partners, stakeholders, and customers. If employees are considered the most valuable asset for an organization, then you can wonder how effective employee training can unlock the potential to deliver better results with the best of work each day. Similarly, your partners, stakeholders, staff, and customers need to be trained continuously to deliver the best results and meet the organization's goals.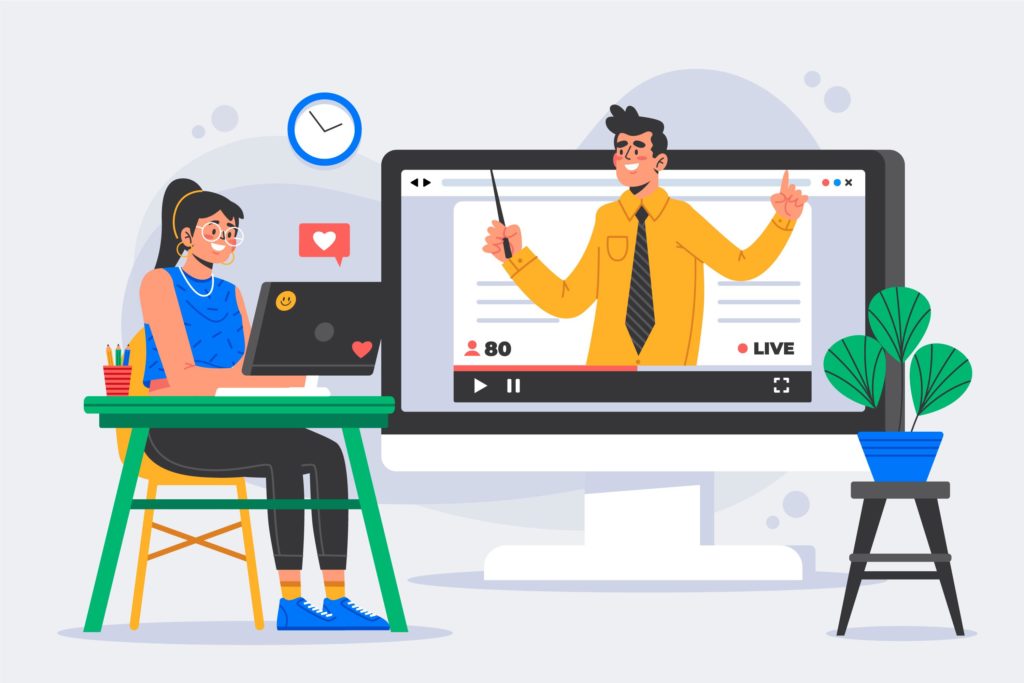 What you'll explore in this blog:
What is Corporate Training? 
Types of Corporate Training
What are the Advantages of Corporate Training?
Who Plans and Implements Corporate Training?
What is Corporate Training? 
Corporate training is crucial for organizations across industries to ensure success with the appropriate learning and exposure to upskill employees, staff, and partners. The organizations' investment and growth strategy involves relevant learning and development for their workforce. With smart enterprise training, LMS organizations can train their employees, customers, and partners and become profitable. Moreover, it helps them to understand the skill gaps of employees while educating partners and customers and assessing their needs. There is a wide range of corporate training LMS deliverables from which organizations can reap benefits. We've collated some amazing benefits that you can check out to understand how corporate LMS training impacts your organization.
Types of Corporate Training
An enterprise-level LMS is a learning management system with all the embedded features and capabilities to deliver training to various sets of users, groups, or cohorts at a vast level. 
Let's dive in to explore how an enterprise LMS facilitates streamlining corporate training programs for employees, staff, stakeholders, partners, and customers.  
Employee Onboarding
An advanced LMS integrated with hiring assessment tools helps HR departments to assess the skillsets of candidates and evaluate their capabilities to make informed hiring decisions. Thus, an LMS facilitates easy onboarding and facilitates virtual induction. A core training program for new hires can be created once and then can be utilized for all new hires. It thus saves time and effort involved in manually giving training and orientation programs. In the era of remote culture, an advanced LMS offers immersive learning and mitigates the need for on-site training. 
Compliance Training
Personalization enables the L&D team to create meaningful, engaging, and exciting compliance training courses for employee development. The latest LMS innovations have made tasks easier and reduced the burden on HR and L&D teams to build courses from scratch. There are numerous in-built compliance training courses that come in LMS software such as data protection, anti-corruption, employment laws, product safety, health and workplace safety, and fair competition for employees. 
Employee Training
On assessing the learning needs of the employees, personalized learning paths can be created for them on LMS. Moreover, LMS facilitates an enhanced learning experience with higher engagement. An advanced LMS that supports multi-format learning enables learning in various formats such as videos, audio, pdfs, and others.  It increases learner engagement with the enhanced learning experience.  Besides this, an LMS facilitates tracking the learners' progress and course completion. 
Customer Training
Companies can train their customers on products with a learning management system. A satisfied customer increases the ROI for any business. An LMS for customer training program helps organizations to enhance the customer experience, retain existing customers as well as build new client bases. It imparts customers with valuable product service information, compliance as well as policy-related information.  
Partner Training
Partner training is crucial to generate high sales revenue for distributed products. With multiple partners, it becomes quite difficult to track if they are retaining the brand promise. Effective partner training is focused on educating partners on brand messaging, procedures, and products. Advanced LMS software helps in providing a personalized learning experience to partners and tracking their learning progress. 
What are the Advantages of Corporate Training?
Do you want to reap the benefits of corporate training? Well, we have glimpses of some of the major advantages that will lure you to deploy a learning management system to deliver corporate training needs. 
Scroll down and continue to read. 
Enhance Employee Productivity
A well-designed employee training program developed and delivered through a smart learning platform like an LMS can boost employee productivity. After assessing employees' skill gaps using an LMS, instructors can design relevant corporate training programs to support them that eventually enriches their knowledge and improves productivity. A productive workforce is an asset for every organization. 
Build Brand Value and Recognition
When the workforce is well-trained and ready to take up any challenge the organization grows multifold, that is why they hire a corporate trainer. The employees become ambassadors with a supportive training platform such as LMS software that helps employees grow. This creates goodwill for the company and enhances its brand value as it becomes visible on social platforms.
Increase Product Adoption
Better product adoption by learners (employees, customers, and partners) help an organization grow multifold. Interactive online or blended training programs are designed in the learning management system to meet this purpose, and can be really helpful to educate learners to understand, use, and stay updated about the product or services offered by the organization.
Employee Satisfaction & Retention
Employee training helps employees in understanding their job roles better, enhances their skill sets, and makes them capable of carrying out their work efficiently. Skilled professionals become confident, perform better, and feel motivated by engaging in training programs. It increases employee satisfaction and retention. 
Foster Leadership Abilities
Today professionals want a work culture where they can continue learning to stay updated with the latest trends and innovations in the industry. They do not want to limit themselves to a paycheck. Enterprise training programs help employees build their leadership skills as they get confident with continuous training and development. They become better mentors, coaches, and guide others on their career paths.
Stay Competitive in the Industry
A skilled team takes an organization to unimaginable heights of success. They are equipped to develop scalable and smart solutions for their customers. This keeps them stay ahead of the competition.
Who Plans and Implements Corporate Training? 
Learning and Development teams including instructional designers, instructors, and subject matter experts (SMEs) are responsible for identifying the training requirements and developing training programs for training employees and external learners, such as partners, customers, or vendors. Organizations looking for a streamlined learning process usually search for the best lms for corporate training to ensure higher engagement with continuous learning opportunities for the professional development of the workforce. They assess the knowledge and skill gaps of employees and create strategies to implement successful training programs right from onboarding.  
Are you searching for a corporate training LMS that delivers all the above-mentioned training requirements? Then, MapleLMS fits the space with its advanced, features such as compliance with Scorm/AIPCC/xAPI standards that enable deploying, editing, and tailoring training materials. Besides this, immersive learning enables partners, customers, and employees to experience virtual learning and save time. Moreover, it is a multi-tenant LMS that ensures higher learner engagement. The gamified LMS motivates them to continue learning with earned rewards in the form of certifications, scores, badges, and others. MapleLMS not only provides online learning but also facilitates offline learning for an uninterrupted continuous learning experience.  
Summary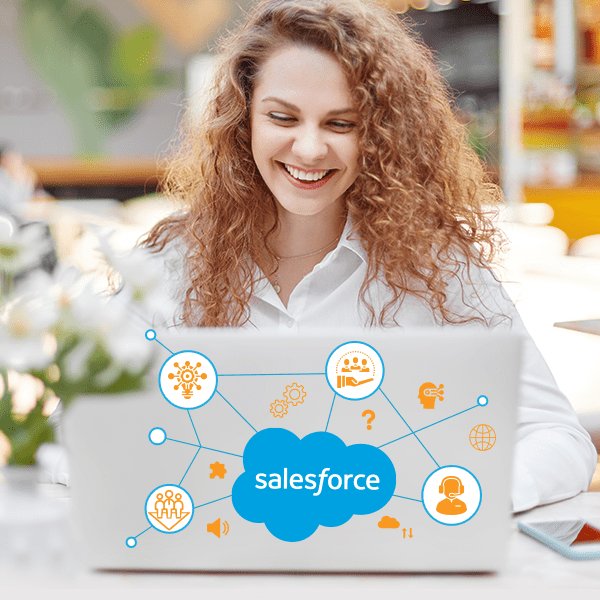 Article Name
Salesforce LMS Integration: Four Robust Methods to Improve Your Customer Training
Description
Salesforce compatible LMS for learning and development success. Read here Learning Management Systems Integrated with Salesforce how to improve your customer training experience.
Author
Publisher Name
Publisher Logo