With the pandemic-driven unending chaos, organizations have adopted online and on-demand training for their stakeholders irrespective of the industry they cater to. In such crucial times learning management solutions (LMS) breathe a fresh breath of air with Salesforce and LMS integrations. These integrations leverage the power of continuing online learning. As we all know, continuing learning is paramount to meet the learning needs of stakeholders to help them adapt to their job role demands and career growth – organizations also impart compliance training and product/service training to create brand identity, product knowledge and eliminate skill gaps for improved productivity. Today, we will discuss the reason behind selecting a Salesforce integrated LMS. Stay tuned!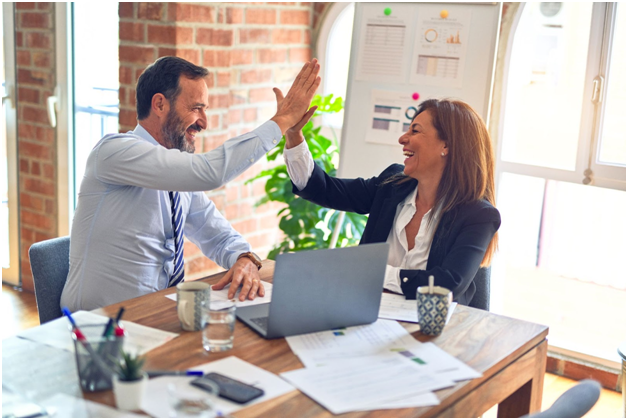 How Salesforce LMS Integration Works:
Salesforce comes with a flagship product Sales Cloud to help sales teams within an organization manage and organize their prospective customer pipeline. The Salesforce integrated learning management system delivers a sophisticated learning experience using APIs (Application Programming Interfaces). It helps organizations manage learning data and have actionable insights using analytics. The LMS Salesforce integration also synchronizes the data between the two systems offering a unified login system using single sign-on (SSO). SSO eliminates the need to switch between systems to access learning content from the LMS. Admins and instructors can easily view the learners' course enrollment, scores, and certifications. And, Salesforce provides the learners' account details (such as contact details, meeting schedules, sales information, and learning progress) right when they register the ID in Salesforce.
Why Choose Salesforce Integrated LMS?
Salesforce enables LMS to deliver online and offline learning within a unified ecosystem, reducing manual efforts to manage courses, cost to arrange in-person sessions, and analytics and reporting. Apart from that, the following benefits are worth mentioning while considering the best LMS for Salesforce integration.
Associations that have converted in-person courses into online courses are witnessing the virtual advantages.
Salesforce Opportunity Stage Based Client Onboarding:
The Salesforce and LMS integration enables clients to receive automated training invitations from Salesforce, right after the opportunity stage is closed. The invitations are sent by email with detailed login instructions to access the LMS training. Through single sign-on (SSO) they can then easily access the onboarding training seamlessly.  Salesforce workflow rules can be created, which get triggered by the opportunity stage. The workflow action can be set up to trigger after a specific duration of changing the case status in Salesforce.
One-Click Training Access for Sales Team within Salesforce.com:
A learning management system integrated with Salesforce enables the sales team to share login credentials and the sales associates to effortlessly move between training and sales activities. This helps the team to collaborate across time zones and geographies with direct access to leads in Salesforce. The sales team gets trained in sales skills, product details, compliance, and onboard new hires, etc.
Share Training Registration Data with Salesforce to Generate Leads:
Creating new product awareness or compliance updates through free training courses, capture leads using content marketing, and showcase subject matter expertise is possible using Salesforce integrated LMS. Sharing these learning registration data with Salesforce helps the sales team to follow up with prospective customers. Salesforce data from the LMS might include trainee name, contact information (email), course links and titles, access or promotion codes, date and time of registration, and preference to receive such messages.
Advantages of Salesforce-LMS integration:
Integrating your LMS with Salesforce brings more opportunities for your organization. Let's have a look at them:
Improved learner experience with SSO, permission, and information sharing between LMS and Salesforce
Integration with association management software (AMS) like Fonteva for better member experience and generate non-dues revenue for them by selling LMS training and content
Social and collaborative learning using chats, forums, messages, quizzes, Q&As, etc.
AI-suggested learning paths, based on learner interest, history, and job role
Automated processes eliminating manual error and saving time to manage training, track learning progress, deliver auto-generated certificates, etc.
Analytics capability of data delivers a more accurate learner engagement, predict enrollments, and revenue
LMS data can be used by the meetings or conferences team for spotting trends in topics of interest
Continued learning through enrollment and engagement is facilitated by Salesforce LMS by driving automatic marketing promotion and recommendations
E-commerce integration helping in sell training, courses, content, branded mobile apps, white-labeled LMS, and merchandise for non-dues revenue
Understanding the Salesforce-LMS integration offers a new perspective to organizations in enhancing their operational pipelines and develop skills for stakeholders. MapleLMS would be a great option to explore. If you are interested in learning more about Salesforce integrated LMS – stay tuned to this space!
Summary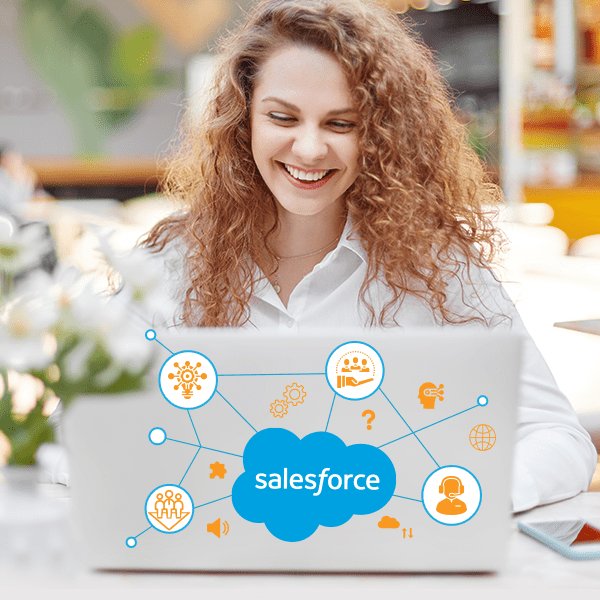 Article Name
Salesforce LMS Integration: Four Robust Methods to Improve Your Customer Training
Description
Salesforce compatible LMS for learning and development success. Read here Learning Management Systems Integrated with Salesforce how to improve your customer training experience.
Author
Publisher Name
Publisher Logo