Before you delve deeper into Salesforce LMS integration, let's explore a couple of facts about the training system and how an LMS brings change. Stay tuned!
Do you struggle to work with your Training System?
A learning platform that runs in silos can cause a lot of havoc for your organization. Tracking employee or member learning progress can be a challenge and mapping them to the HR system or any such other systems can be stressful. When you have a SaaS LMS like MapleLMS Salesforce LMS, both your employees, members, training managers, instructors, and LMS administrators would be able to benefit from it. There would be a connected and single source of truth (Salesforce) with your LMS that would offer meaningful insights into your learners' data. Only Salesforce LMS integration can make this happen!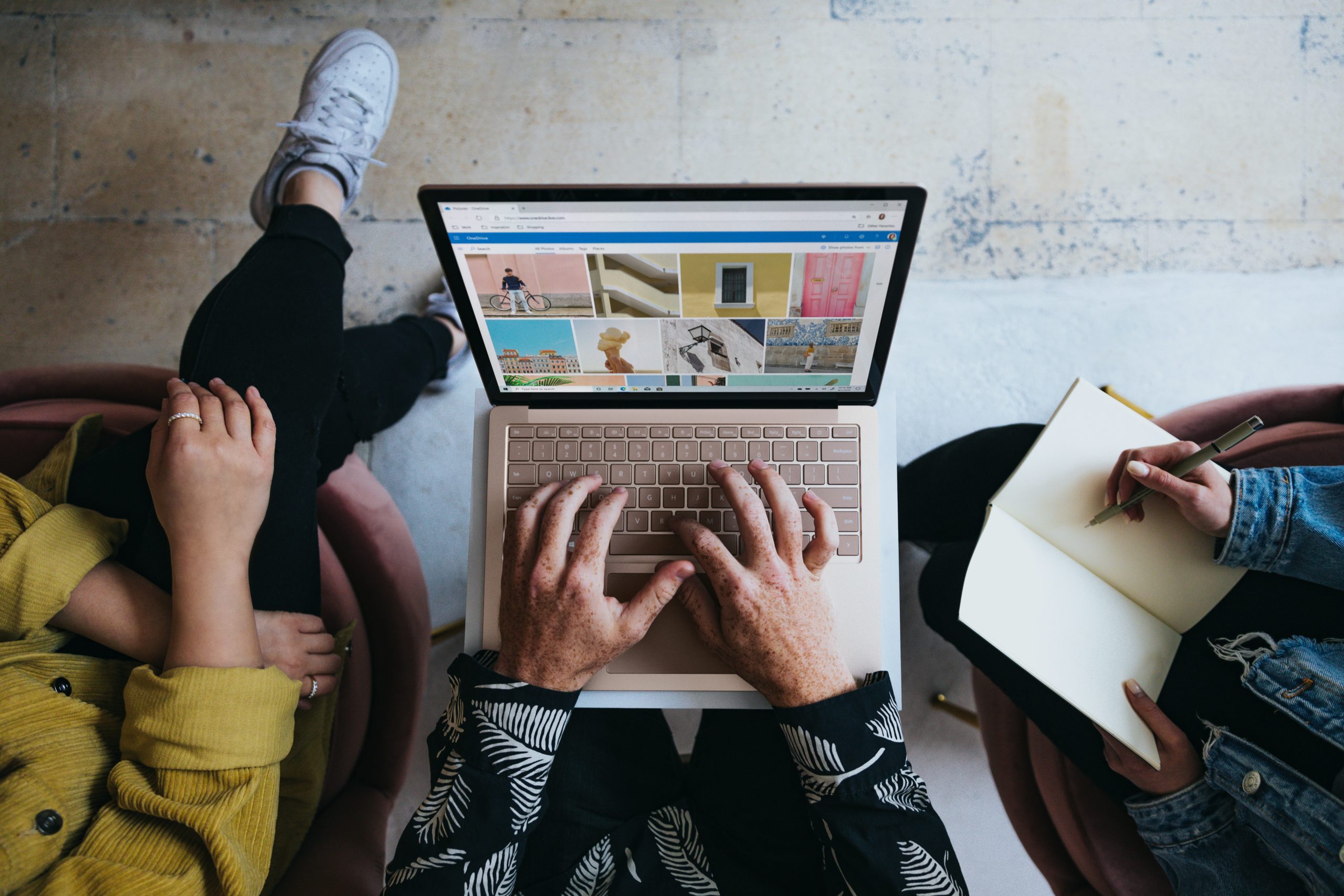 Why Best Practices are Important?
The best practice in the LMS industry best practice ensures the least impact on the different groups of users using the LMS. When users access the LMS system using Salesforce, integration ensures a smooth flow of processes, error-free transactions, and low downtime. The best of Salesforce LMS integration can sail through these challenges and leverage the benefits of the Lightning Framework, Apex classes, Custom Objects, and more in Salesforce.
Integration best practices further allow 
The LMS analytics data get managed in salesforce to display reports for its usage

Use eCommerce features to offer training to members and employees

Auto-enroll learners to courses upon successful course purchase

Different dashboards for instructors, learners, and admin or training coordinators

Non-technical users get ease of access
What data gets integrated between both systems?
On the LMS site, the key information that gets integrated with the Salesforce system includes:
Courses

Learning Data

Credits (CEU)

Analytics
While on the Salesforce site the following data is integrated into the LMS system:
Employees/Members

Accounts

Contacts
Key benefits of the integration:
Integration helps the LMS analytics data get managed in Salesforce. LMS reports can be viewed right on Salesforce Dashboard. Decisionmakers and managers don't need to log in to the LMS system to access the reports or analytics.

A successful integration allows the Training Manager to use data from the LMS and Salesforce together effortlessly. The training manager can access the data from any system and any changes in the data at one system reflect on the other integrated system.

If an employee or member completes a course and earns a certification then the same is reflected in the Salesforce system. This helps the respective department head take notice of the employee/member's achievements without getting into the LMS.

Any external achievements are also displayed on the LMS dashboard that is synchronized with the learner's Salesforce profile.
We've listed a couple of activities that you can easily achieve using Salesforce LMS integration.
Bulk Courses Enrollment


Bulk course enrollments can save time and enhance productivity. Your LMS admin can automate the process and focus on other crucial activities.

At a time, multiple courses can be assigned to a profile in a single click

The Assigned Courses can be viewed under the User Profile Tab

LMS Dashboard Creation


LMS dashboard information can be visualized on Salesforce without much hassle. Stakeholders can see relevant reports and analytics without having to access the LMS.

Using the integration, the LMS analytics data be managed in Salesforce and this can be used to display reports for its usage.

The community user dashboard showcases the following elements related to employee/members' learning data

Course Listing

Topic's Progress

Certificates earned

Credits Earned

Self-enrollment and course progress tracking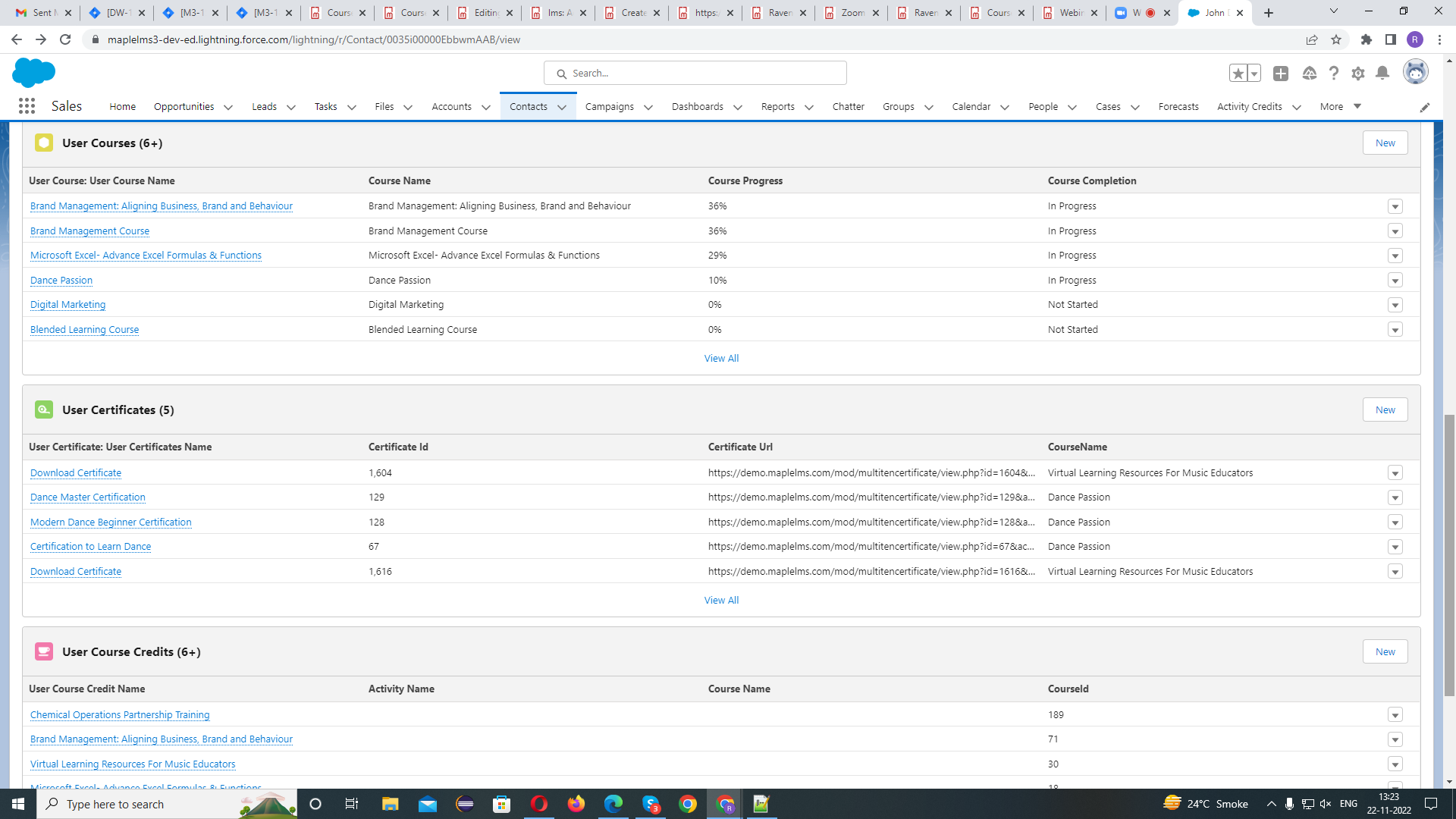 Note:
Many Community Portals are used by member organizations that are associated with Salesforce.
In the case of Fonteva, users get the option to see the learning progress and use single sign-on (SSO) to access the LMS.
              3. Visibility of Recommended courses

            Depending on the products on Salesforce relevant courses are recommended to the members and employees to help them when they get stuck with something. These courses from LMS are tied to Salesforce Products using Course Tags. When someone clicks on the Opportunities or Cases that contain the product, the courses are visible on the Salesforce page.
             4.   Contact Progress

            The different stages of the Contact's learning lifecycle can be viewed along with the course suggestions relevant to that stage.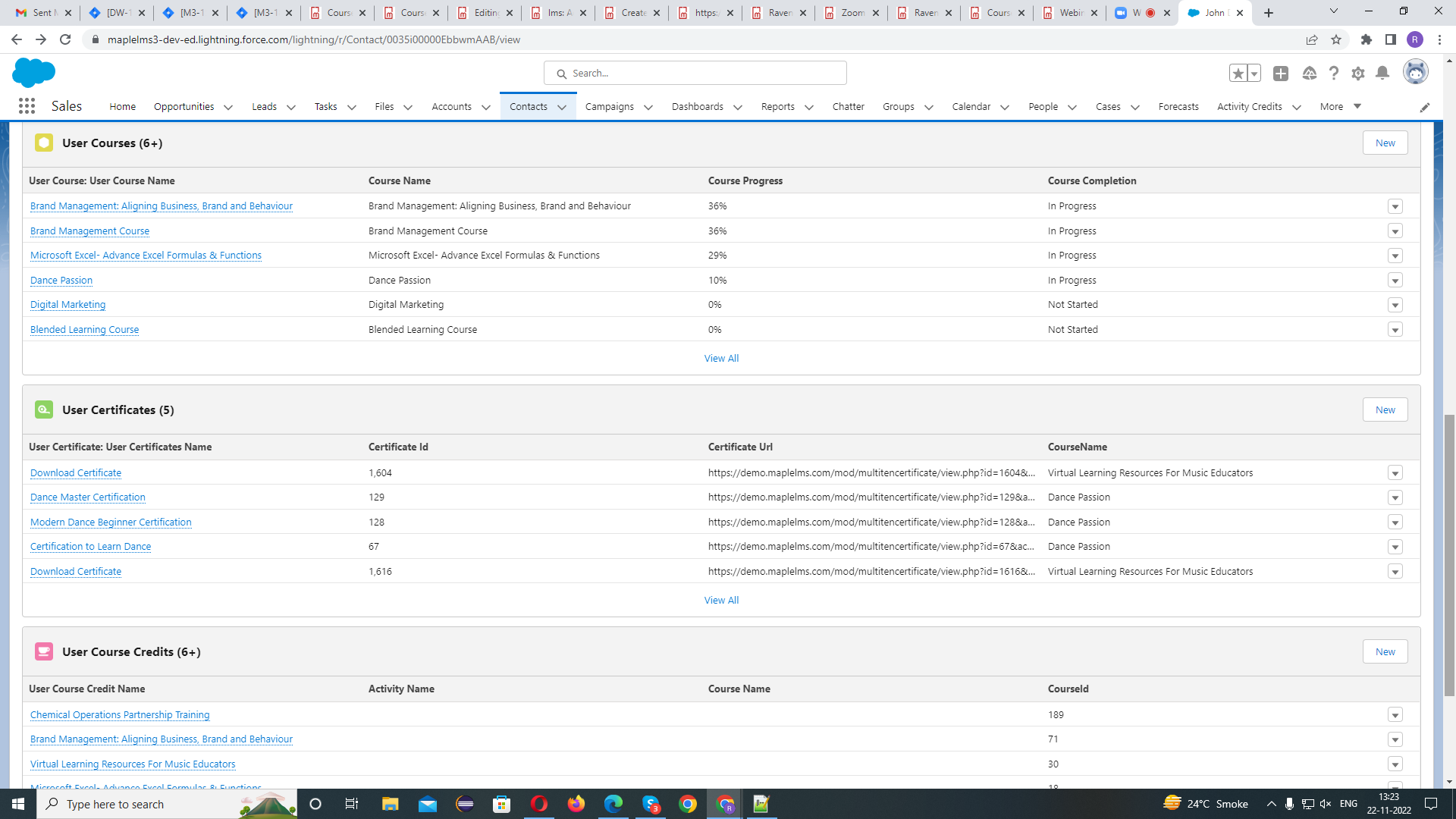 Hope we've answered all your queries relating to Salesforce LMS integration. MapleLMS is one of the best Salesforce LMS for associations and corporates that ensures streamlined business processes, employee and member training, engagement, and assessment without much hassle. Being a multi-tenant and SaaS association LMS, MapleLMS is easy to deploy and requires no additional technical skill sets to manage the software. If you want to explore more, then please check out the MapleLMS website!
Summary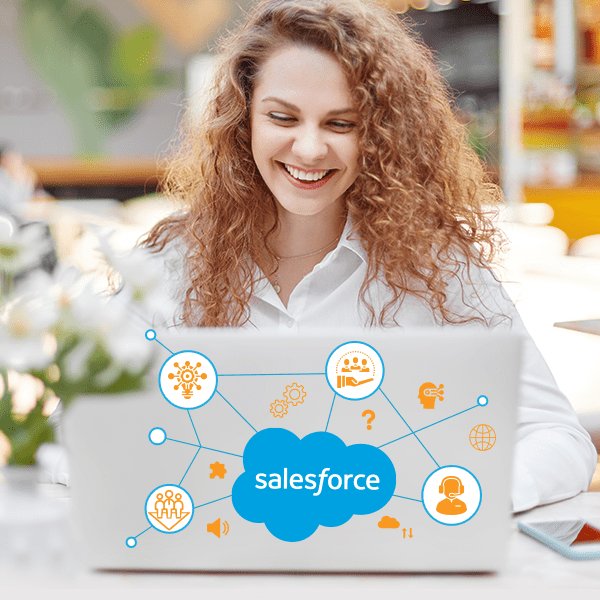 Article Name
Salesforce LMS Integration: Four Robust Methods to Improve Your Customer Training
Description
Salesforce compatible LMS for learning and development success. Read here Learning Management Systems Integrated with Salesforce how to improve your customer training experience.
Author
Publisher Name
Publisher Logo