The COVID-19 global pandemic crashed the healthcare systems across the globe, with unmanageable caseloads. Patients with critical need of treatments or medical counseling were not able to reach healthcare professionals, due to a lack of proper infrastructure and adequate healthcare staff training. Healthcare organizations started considering the advantages of online learning for staff and patient care training using an LMS to bridge the gap. 
Remote healthcare and telemedicine came as a welcome relief for healthcare organizations for less critical cases. Healthcare staff and patients needed effective healthcare training for better patient care and post-treatment care. Let's see how online training can enhance healthcare training for both healthcare staff and caretakers or patients. Keep reading!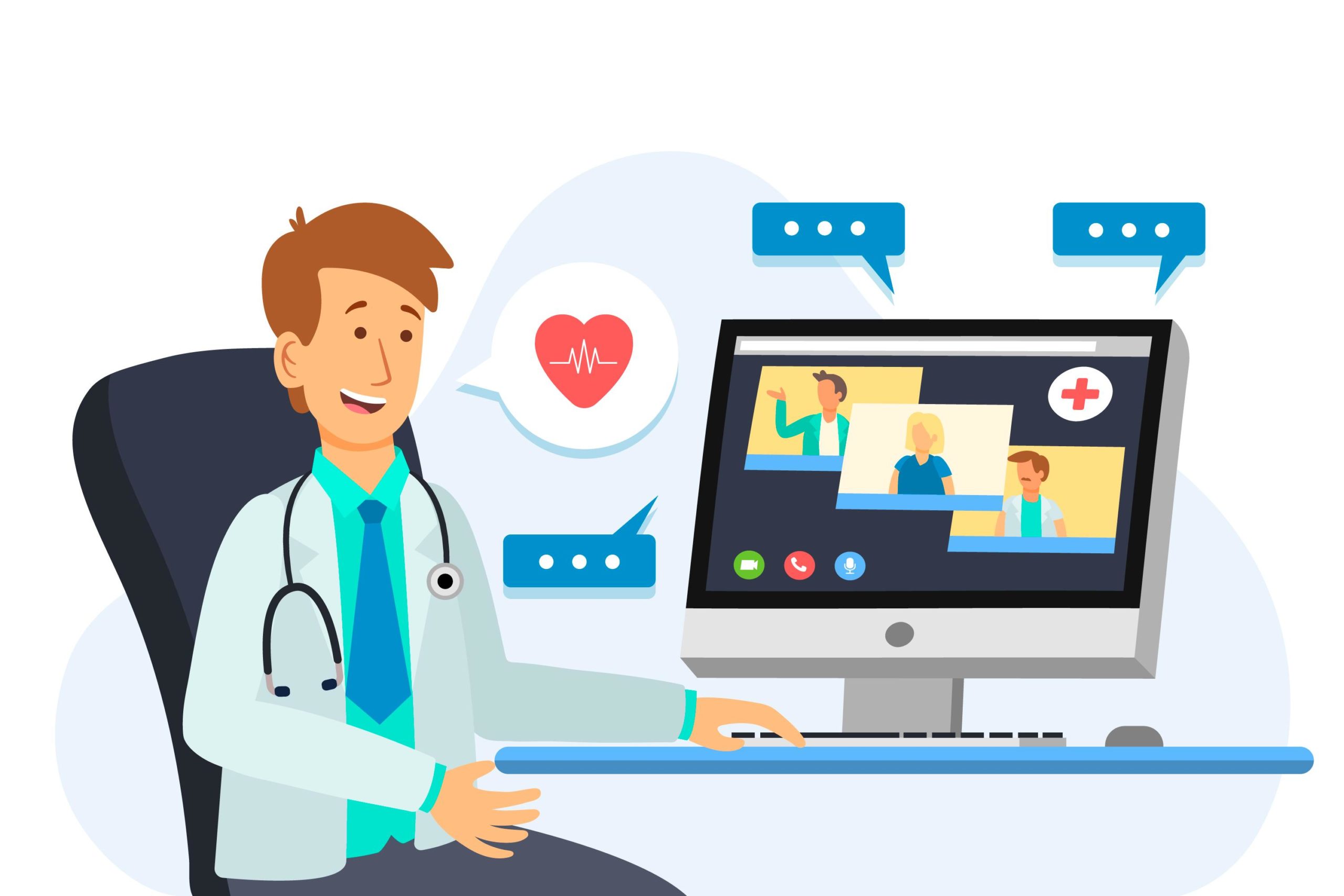 Advantages of Online Learning for Healthcare Training
The healthcare industry went through a major shift after the pandemic. The transformation brought in numerous training solutions to help healthcare professionals and patients alike for a better healthcare system. Competent Healthcare LMS systems are the best training platforms for this purpose. We've listed the top benefits of healthcare training with such platforms here. Let's dive in!
Ensure compliance management with regulatory needs considering safety and security measures for the healthcare staff.

Continuing Education for doctors (CME – Continuing Medical Education) and nursing staff (CNE – Continuing Nursing Education) to help them skill up and stay updated with the latest and globally acknowledged technology and innovations.

Equipping staff with the right skills, increasing productivity, and quality of work for better patient care.

Organizations can notify, track, and monitor the progress of employees and use the insights to enhance the learning experience.

Cost-effective solution compared to conventional learning systems. 

Higher engagement and learner engagement with gamification, multimedia, E-books, and other forms of learning content. 

Steady professional development results in higher retention of the workforce with better employee satisfaction.

Trained caretakers and patients prevent further complications after the patient is discharged from the healthcare facility. 
How do Healthcare LMS Systems ensure Effective Online Training?
Here is a list of solutions to leverage online training for a healthcare organization.
Support for Continuing Education:


The conventional training systems lacked interactive content, tracking and reporting learning or training progress, and did not support CME and CNE for medical professionals. Modern-day LMS for healthcare enables organizations to develop training content, manage training, report, analyze, evaluate, and visualize the learning effectiveness. These metrics offer insights into the training or learning data that help healthcare providers to enhance the future learning experience.

Showcase Credentials:


Healthcare LMS systems not only focus on improving the learner experience but support healthcare professionals in continuing learning.  Plus, the healthcare LMS supports accreditations regularized by ACCME to maintain their licenses and its program and reporting system (PARS). These credentials, certifications, badges, and accreditation proofs for medical professionals are visible on the LMS dashboard, and shareable on social platforms.

Customize Training Courses:


With an LMS for healthcare, healthcare organizations can customize training courses to meet their organizational needs. Plus, these courses should also meet the healthcare professionals' career goals. CME for doctors and CNE for nurses are among the best examples.

Interactive Learning:


Interactive learning involves quizzes, surveys, discussion forums, and project collaborations to enable learners effectively interact and engage with each other as well as the instructor to enhance their experience.

Accessibility for All Learners:


An efficient LMS for healthcare professionals should also be accessible at any time, from anywhere, and on any device (computer, tablet, and mobile device). Plus, patients and caretakers or healthcare professionals with learning difficulties can access the LMS training without any hassle. Text-to-speech, subtitles, close captions, etc. are a couple of accessibility features.
Key points to consider while selecting the right LMS:
While choosing a healthcare LMS these crucial factors should be kept in mind to ensure that your healthcare organization gets the best ROI for all the L&D investments.
Does it offer round-the-clock support to your technical and admin staff?

Can you avail of unlimited training for your admins 24X7?

Does the LMS integrate with external applications like EHRs (electronic health records), AMS (Association Management Software), HRMSs, ERPs, and CRMs such as Salesforce?

Can you use the LMS to conduct learner assessments (for staff and medical students)?

Does it support compliance training?

Are they offering unlimited storage for all your training materials?
Online learning in healthcare should be compliant with the numerous industry policies and regulations depending upon the medical association or country a healthcare organization belongs to. An LMS for the healthcare industry ensures compliance training is done at its best so that new advanced technology is introduced to healthcare professionals aligned with existing regulations and policies. Healthcare LMS makes the training highly efficient and cost-effective as it enhances the learning experience of healthcare professionals without much hassle. 
If you are looking for the best healthcare LMS system capable of doing all of the above and more, then MapleLMS might be a good option. MapleLMS is an enterprise healthcare LMS that comes with a gamified learning platform, interactive content authoring tool, SCORM/xAPI-compliant content authoring, built-in eCommerce module, multi-tenant and multi-lingual platform, and a lot more! You can deliver the best online training to your healthcare learners while staying compliant with all healthcare guidelines. You can explore more here.
Summary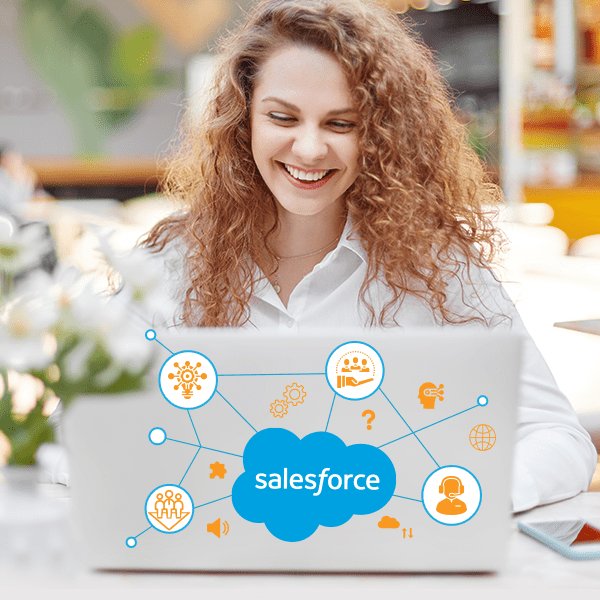 Article Name
Salesforce LMS Integration: Four Robust Methods to Improve Your Customer Training
Description
Salesforce compatible LMS for learning and development success. Read here Learning Management Systems Integrated with Salesforce how to improve your customer training experience.
Author
Publisher Name
Publisher Logo