Within an organization quantifying the worth of your employees is not easy, yet the stakeholders need to ensure that they have an engaged, motivated, and skilled workforce. An employer always strives to retain the best talents by offering appropriate learning and skill development opportunities for employees. The growth of an organization is actually the collective professional growth of its employees. Through learning management systems (LMSs) an organization can enrich the skills and knowledge of its employees and move towards a common goal for organizational growth. Integrating their HRMS with an LMS can help harness and foster employee skills to address organizational needs. HRMS and LMS integration create rich learning experiences tailored to the employees' needs.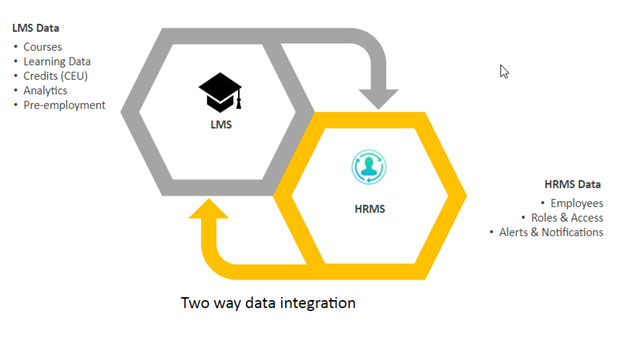 LMS and HRMS integration offerings:
Integrating LMS with your HRMS smooths out the routine processes for the HR department, such as onboarding, employee retention, professional development, and employee performance management offer a better learning experience transforming the approach to human resource. The right deployment makes an LMS a surprisingly effective tool for bringing talented resources onboard and getting them skilled for professional growth eventually benefits the HR department of an organization. 
Employee performance management is proportional to the kind of learning management solution implemented within the organization. With the right set of assessment tools and evaluation mechanisms, the HR department can seamlessly evaluate employee performance and suggest training and skill development programs to bridge the gap in education or skill sets essential for propelling organizational growth.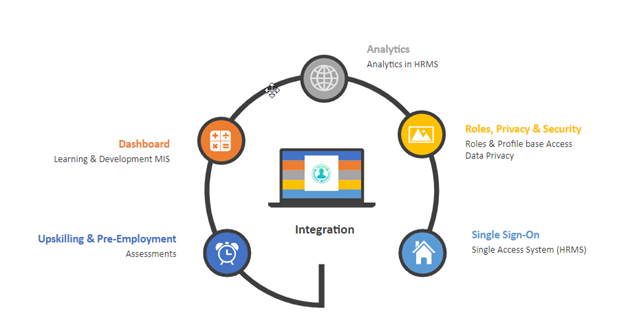 An LMS and HRMS integration arms the HR department with relevant employee assessment reports, a secure unified access system using single sign-on (SSO), a dashboard to visualize reports, analytics, data privacy with role-based and profile-based security, etc.
Influence of performance management on organizational growth:
1. Onboarding 
Integrating your HRMS with an efficient learning management system streamlines and quickens the employee onboarding process. The need to physically assign any personnel for onboarding and training new hires is eliminated and saves time and work hours that would have been spent by that personnel. Moreover, feedback can also be collected by the LMS to ensure that the new joinees have a positive and memorable onboarding experience to stay longer with the organization.  
2. Data-driven Decisions with Reports, Dashboards, and Analytics 
The LMS when integrated with an HRMS can collect, report, help you visualize (dashboards), and through effective and quick training analytics of the same to make data-driven decisions for your HR department. For example, online training gaps can be tracked by an LMS using graphs and charts depending on the employees' job description. While the HRMS points out they need certain skills the LMS shows the required additional online training material to attain the criteria. This is done by AI-powered analytics with a comprehensive employee overview that includes past performance, job responsibilities, online training progress, and offers personalized learning paths. Integrated LMS and HRMS help you easily migrate data between the two systems as well as allow them to communicate automatically at regular intervals.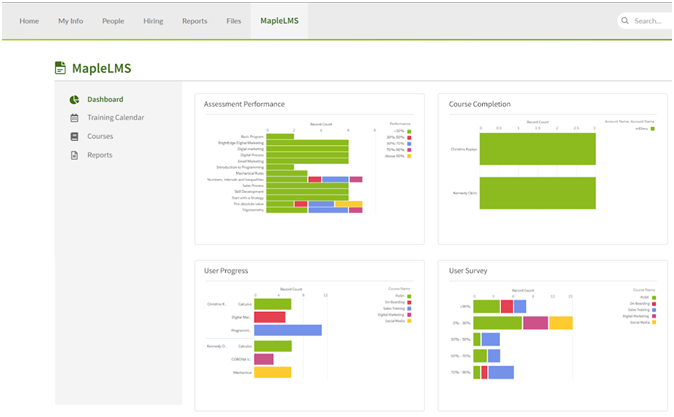 3. Identifying Trends Transforming into Actionable Goals
When the HR department in an organization can identify employee online learning trends and patterns through LMS integration. The organization can utilize this data for creating actionable insights for enhanced user experience and minimize attrition. AI-powered LMS metrics can help in tracking the trends and eliminate the loopholes that used to lower employee retention while offering a way to enrich training content and improve turnover rates with engaging course content.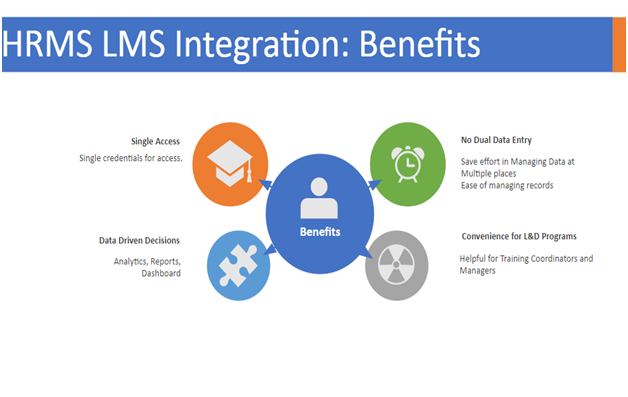 4. Less Administrative Tasks and AI Proctoring/Invigilation
HRMS and LMS integration saves time for the workforce concerned with data administration and maintenance as each system otherwise would require separate data entry. Integrating them syncs the employee (learner) data, eliminates the risk of manual errors, and improves employee productivity in the HR department. LMS's AI proctoring also eliminates the need for physical invigilation for certifications and exams to save personnel time and proctoring charges.
5. Goal-based Training & Identifying Top Talent
Make the employees feel valued by setting up goal-based training programs and let them understand the bigger picture. This will create enthusiasm as they will know that the organization is skilling them up for the latest technology in the industry or updated compliance guidelines. The HR department can attach a promotion or appraisal for the successful employees, and the LMS integration can track the certification for future course suggestions. Moreover, HRs can track the top talent in the organization for a certain skill set through LMS analytics showing, course assessment, annual evaluation, work history, encouraging employees to be proactive for their professional development that eventually drives the growth of the organization. An LMS helps you track – employees' desire to achieve in their roles, role-based areas of improvement, and trends they are keen to pursue.
6. Collaborative and Flexible Remote Learning
LMS enables online training in various forms, such as massive online open courses (MOOCs), mentor-based learning, and collaborative training. This online learning method adapts social learning by allowing the opportunity of employee (learner) feedback for further learning enhancements. Collaborative learning offers a fresh perspective to employers about the learning needs of their employees to develop better content for them. Leading LMSs' courses are compatible with popular e-learning standards, such as SCORM 2004, SCORM 1.2, xAPI (Tin Can), AICC, cmi5, etc.  
7. Cost-effective & Online Training ROI Growth
While employees receive personalized training online on their desired devices, the HR and learning and development departments save time by collecting meaningful data on time through LMS – HRMS integration. The organization can use this actionable data and create better and on-demand online learning deliverables.
Now that you have learned how to enhance employee performance management and its effects on the organization, picking the right LMS shouldn't be a challenge anymore! MapleLMS comes as a top contender in the race of LMSs for its data security through single sign-on (SSO), support for multiple content types for courses, AI-proctored examinations, Salesforce integration, etc. It is one of the efficient, time-saving, cost-effective, and highly intelligent LMSs that you can reap the most benefits from.
Summary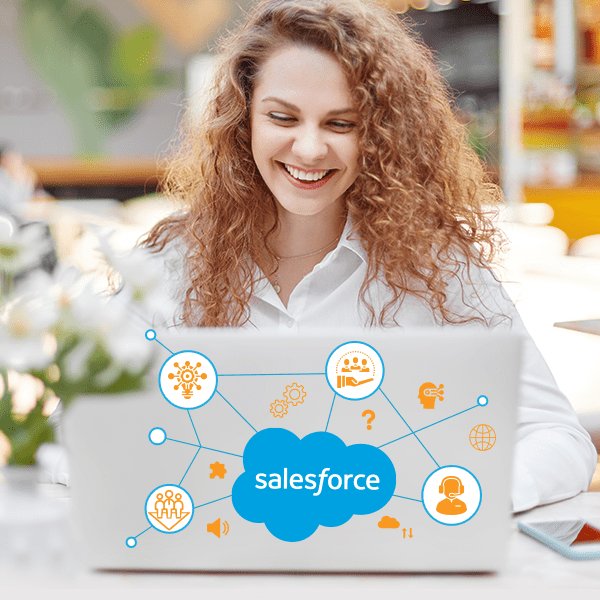 Article Name
Salesforce LMS Integration: Four Robust Methods to Improve Your Customer Training
Description
Salesforce compatible LMS for learning and development success. Read here Learning Management Systems Integrated with Salesforce how to improve your customer training experience.
Author
Publisher Name
Publisher Logo