Salesforce plays a crucial role for organizations with an integrated learning management system (LMS). While an LMS delivers Salesforce-integrated customer training, association's staff, and member training, it enhances the learner data reporting capabilities as well as advanced analytics. LMS and Salesforce integration allows organizations to synchronize information for better control over sales pipelines, employee training progress tracking, etc. An LMS is no longer restricted to just delivering – online and offline learning for various stakeholders. Let's explore, how a customer-centric Salesforce LMS strategy can benefit any organization.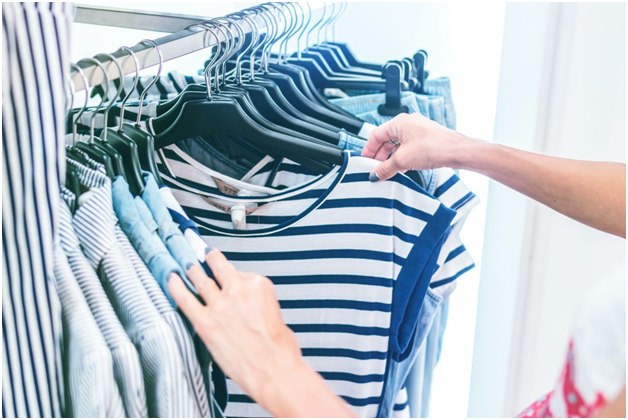 Advantages of a Salesforce integrated LMS:
Salesforce allows meaningful actionable insights out of the LMS learner data by creating a transparent data funnel with the help of the sales, customer service, and marketing team. Starting from employee training to pre-hiring assessment, reporting, and analytics – Salesforce makes a great difference for the integrated LMS. Customers' activities can be tracked using Salesforce to improve customer experience, product knowledge while customer support right from the onboarding, and sales reps prove to be great catalysts in accomplishing this goal through adequate training.
Customer-Centric LMS-Salesforce Strategy:
Client Service is the Focal Point:

As the present-day marketing world revolves around social media marketing and online reviews – customer support has become the focal point of all marketing efforts. Salesforce helps to harness the power of marketing data for brand loyalties through buyer communities using relevant social media activities aligned to the customers' needs. AI-powered insights from Salesforce assist in eliminating issues before they become problems. A Salesforce integrated LMS can help service executives get trained in identifying cases and utilize case management tools to address customer issues right away. As the LMS also contains an inbuilt e-commerce module, the organizations can create their own branding with branded mobile apps and sell white-labeled LMS to partners and affiliates too. Creating a strong brand allows delivering a consistent message to sales, marketing, and customer or client support activities that eventually ensure customer loyalty and advocacy.

Seamless Customer Experience – Anytime, Anywhere, & on Any Device

Customer experience is what drives today's businesses – with single negative feedback on the internet brings in a swarm of complaints and anguish against any brand. Being the leading customer relationship management (CRM) of the world Salesforce integration ensures that technology delivers the most loved experience to consumers across devices and time zones as they desire. LMS-Salesforce integration brings anywhere, anytime, and on any device learning experience for customers and employees alike – be it on product knowledge or policy/compliance updates. An LMS integrated with Salesforce allows flexible campaign creation, better purchase experience, and understanding the customer interaction patterns and preferred channels of communication for delivering seamless customer experiences.

Define Deliverable Realistic Expectations

Salesforce-LMS integration delivers better collaboration with customers through multiple collaborative tools and social media including discussion forums, chats, messages, Q&As, polls, surveys, quizzes, and a lot more. An effective customer retention strategy helps organizations deliver realistically utilizing resources leading to actual results. Technologies like AI help LMSs align with client requirements and organizational capabilities while delivering the best learning solutions for a better customer experience. Open communication often leads to better collaboration and client satisfaction using Salesforce integrated LMS.

Explore Client Data

By integrating LMS and Salesforce organizations can explore the wealth of data they are sitting on. AI tools help them leverage the power of learner and customer data for delivering the best in the industry experiences in terms of customer engagement, learner experience and gather data to extract actionable insights for the future. It ensures building a strong brand value for the organization with targeted campaigns, better retention using the right channels. Apart from that, the LMS can track the learners' progress, customer and learner interests for suggesting products, services, and training courses in the long run.

App-Based Experience Building

An integrated LMS helps your organization track every move of the customers' journey through an advanced app. The customer might use the app for consuming content, making a purchase, learning online or on-demand (even without a network). Gamified methods to deliver a fun-filled learning experience by earning badges, leaderboards, certifications, accreditations, etc. using the mobile app transforms learning and purchase experience – all because of Salesforce and LMS integration.
Salesforce can enhance commerce, sales, and marketing efficiency while creating the best client service experience to ensure customer retention and continuous learning for all stakeholders (learners including staff, customers, partners, vendors, etc.). Moreover, Salesforce integration with LMS enables synchronization with HRMS, AMS, and other third-party applications by synchronizing data into the LMS whenever a new user is registered with Salesforce. Explore
MapleLMS
to learn more about Salesforce integrated LMS capabilities.
Summary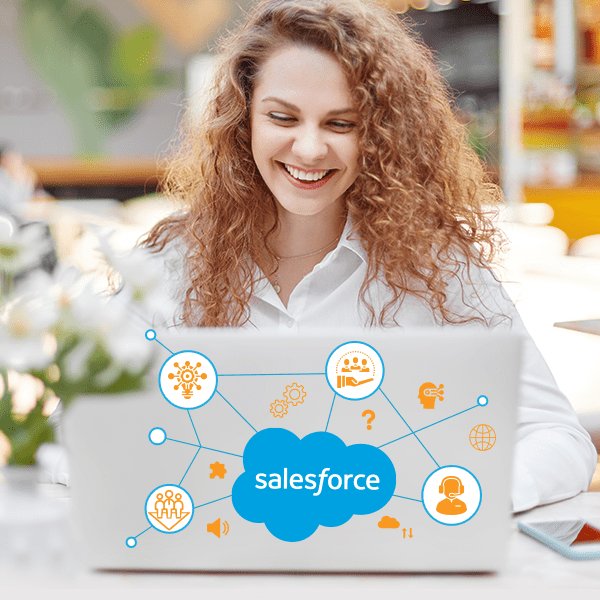 Article Name
Salesforce LMS Integration: Four Robust Methods to Improve Your Customer Training
Description
Salesforce compatible LMS for learning and development success. Read here Learning Management Systems Integrated with Salesforce how to improve your customer training experience.
Author
Publisher Name
Publisher Logo