When it comes to associations, the first thing that comes into your mind is a group of members sharing the same goals, industry, or job roles. And, an association flourishes along the lines of its members' education and career growth. As the ongoing pandemic has pushed the traditional modes of educating members and stakeholders to the backseat – associations are veering towards online learning using learning management systems (LMS). Associations share a common purpose – i.e. creating member value and satisfaction through various training and learning programs. And, integrating an AMS (Association Management Software) with LMS adds more value to for member experience offering a galore of possibilities. Let's explore how LMS-AMS integration influences member experience.

Goals for LMS-AMS integration:
Select an LMS that enables your association to be the key source of member learning

Promote social learning for members and enable them to showcase their achievements in their profiles

Use your AMS features to suggest courses to members

Periodically intimate your members on upcoming learning opportunities and events
Benefits of AMS-LMS integration for an association and its members:
Now that we are aware of the goals that association LMS and AMS integration has for fulfilling member requirements. How about understanding the way LMS integration with AMS adds value to an association and its members.
Accelerate Continuing Education with Gamification: LMS-AMS integration helps you track continuing education even outside your LMS – as the AMS allows them in event registration and peer-to-peer communication. The facility to migrate courses and credits earned from an old LMS to the new one. A lifelong transcript to track member learning – so that they can showcase it to their future employers. Learners can learn with fun methods while earning badges, leaderboards, certifications, credits, etc. to boost their continuing education.
Better User-experience with Automated Course Delivery: Members, partners, vendors, etc. look for an effortless experience online during their engagement with your association. Single Sign-On (SSO) is a norm for a successful LMS-AMS integration where association stakeholders and non-members alike get the best out of the connected ecosystem. Course or event registration, automated booking, progress tracking, reporting, scheduling, and delivery is made easy with LMS-AMS integration for your association. AMS integration enhances open communication, learner pain point identification, and online and offline course sale tracking and analytics.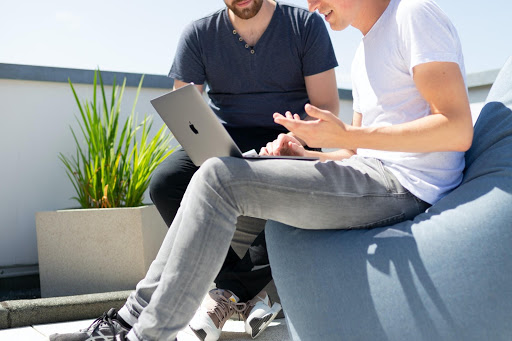 Personalized Content and Pricing:

AMS LMS integration ensures that associations can segregate role-based course or training content by defining who can access what. Associations can create invite-only and private content – which is distributed in an auto-enabled ecosystem to eliminate the risk of manual errors. Moreover, this type of course segregation distinguishes the right fee for each set of learners. When they log in to the LMS/AMS to access the courses – they are presented with the training fee appropriate for their role. For example, members might see $10 for a course/training whereas, a non-member logged into the same system to access the same course might view $15 as the cost of the course.

Integrated E-commerce and Non-dues Revenues:

AMS and LMS integration also enable associations to utilize the built-in e-commerce features to sell offline content and online training, event registrations, subscriptions, etc. Both members and non-members can make purchases through the e-commerce module and discount coupons can be applied to those purchases if any. With LMS integration employees get to configure and set up products (LMS deliverables) and auto-enable systems to get rid of data silos.

AI-powered Relevant Course Suggestion and Achievements:

It's crucial to deliver correct information at the correct time to members and non-members of your association – when it comes to their online learning requirements, for a better user experience. Integrating your AMS and LMS with the added strength of AI ensures that personalized learning paths are created for the learners and courses are recommended to them based on their job role, course completion, the industry of work, and learning history. As a result, learners' experience improves – no matter at what stage of the learning path they are in.

Social Learning:

Collaborative and social learning is a vital part of LMS-AMS integration offerings. Through chats, forums, messages, discussion boards – learners can connect and communicate with their instructors as well. This forges a stronger bond between them and enhances learning engagement as well.

Smart Reporting:

Integration between an association LMS and AMS tremendously empowers reporting. Starting from learner progress monitoring, trend analysis for popular courses, most engaged learners, etc., associations get a clear picture of data they need to process for future enhancements to user experience and course enhancements. Robust reporting and analytics help the associations to grow and succeed in meeting all the members' and non-members' learning needs. The AMS pulls back the result through integration in the form of concise reports for you.

White-labeling and Branded Mobile Apps:

An LMS integrated with your AMS goes beyond usual revenue generation methods including content selling through e-commerce. You can rebrand and resell your LMS to your affiliates and partners using white-labeled LMS or branded mobile apps. Both online and offline courses can be accessed using these branded apps that run smoothly without the internet.

We hope that you have got a clear idea about how LMS-AMS integration can add value for your association and members now. There is more to what an AMS and LMS can offer associations and members together.
Summary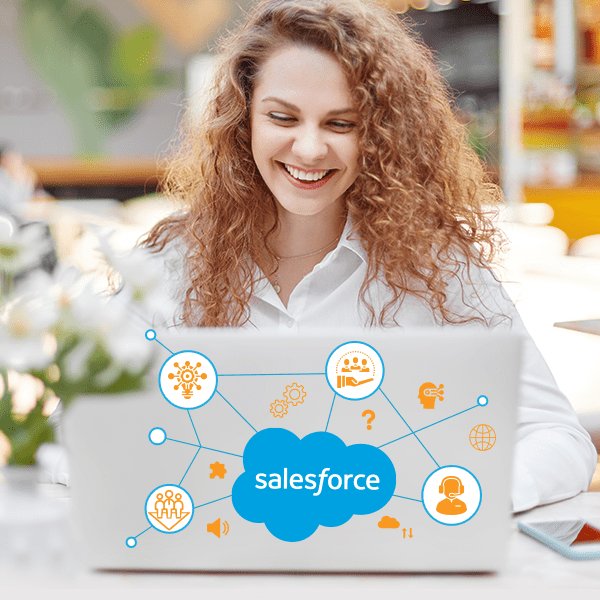 Article Name
Salesforce LMS Integration: Four Robust Methods to Improve Your Customer Training
Description
Salesforce compatible LMS for learning and development success. Read here Learning Management Systems Integrated with Salesforce how to improve your customer training experience.
Author
Publisher Name
Publisher Logo