When the world is shifting to online and on-demand learning – learning management systems (LMSs) are soaring higher with credibility and popularity. From SMBs to MNCs – every company is trying hard to deliver onboarding, skill development training, compliance training, etc. for welcoming and developing skills of new and existing employees. The greatest challenge there is, devising a targeted set of courses that guides the employees to follow a professional path. This means, if an employee wants to be a marketing manager there should be a special pathway for that, and if an employee wants to be a Salesforce Administrator or Developer, Database Administrator, or SAP Technical/Functional Consultant then there is a different path to follow. These paths are known as learning paths within an LMS. Today, we will discuss in detail why to choose a learning path and what are the benefits. Let's explore!
What are the Types of Learning Paths?
There are basically two types of learning paths – one for employees and one for customers and partners. While the employee training learning path is aimed at training employees for skill development, the customer and partner training learning path educates customers and partners for upselling, common support queries, and explaining the latest features. Apart from this, learning paths are also divided into two other categories, such as sequenced learning paths and learner choice learning paths.
Sequenced Learning Path:

The sequenced learning path covers a structured path where the courses are rolled out to the learners in a set order. For example, new employees begin their learning journey from onboarding to orientation, policies and procedures training, health and safety in compliance training, etc.

Learner Choice Learning Path:

This learning path is feasible when there is no set order to follow the course path. The learner picks the order of the courses and continues at their convenience through this choice-based path.
Employee Learning & Development Benefits of Learning Path:
Now that you have a fair idea of the types of learning paths that can be created within an LMS. How about knowing the learning path benefits for L&D teams in LMS employee training? Let's dive in.
The learning path offers structured learning with a defined sequence. Learners can choose their learning path and pace while admins manage the order of courses and duration of availability. Admins can identify specific learning needs of individuals to assign personalized courses.
Self-paced learning enables learners to learn at their own pace and rather than the administrator the learners control the learning pace.
Organizations align their immediate needs and goals with the learning path. It helps learners acquire the desired skills and implement them on the job, which fastens the L&D processes too.
Learning paths remove inconsistencies in learning for a well-defined and meaningful learning process. Purpose-driven training helps employees have a sense of accomplishment to start a learning program. Visible and instant roadmaps motivate learners to complete the course with insights on determining the gap in reaching their goals.
Small modules in a learning path keep learners engaged and interested in learning.
IT admins enroll a significant amount of learners at the same time and leave the rest to learners' preferences. Learners upon completing a course automatically enroll in the next, independent of the admin's intervention.
Learning paths nurture learners' learning and help them stay longer with the organization.
Constructive and continuous feedback reassures learners to follow the right track. The learning path includes multiple modules and admins can monitor individual learners' engagement with modules.
We hope these benefits are enough for your organization to opt for an effective learning path. Online training through an LMS is engaging with learning paths. LMS helps automate and manage learning paths proficiently. If you are looking for a competent learning management system then MapleLMS is the right option for you. MapleLMS not only offers AI-powered learning path suggestions, and courses but also content authoring tools with multiple languages and content formats support, SCORM/AICC/xAPI compliant content for tracking and sharing content performance and learner progress, a built-in e-commerce module, etc. Stay tuned for more!
Summary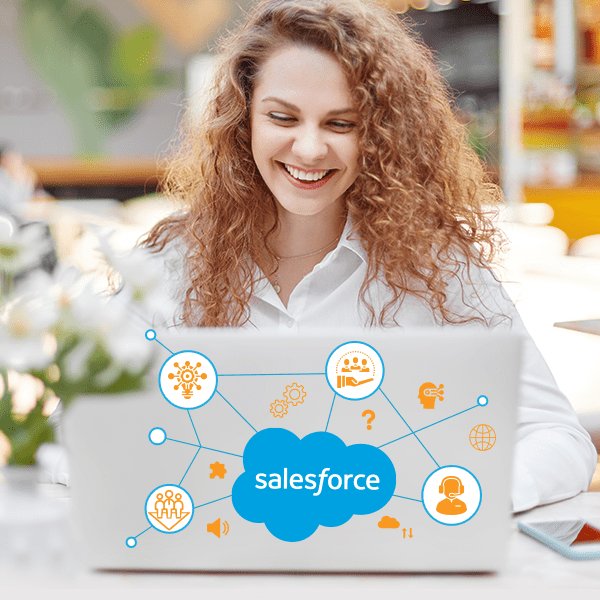 Article Name
Salesforce LMS Integration: Four Robust Methods to Improve Your Customer Training
Description
Salesforce compatible LMS for learning and development success. Read here Learning Management Systems Integrated with Salesforce how to improve your customer training experience.
Author
Publisher Name
Publisher Logo