When the entire world is reeling under the wrath of this deadly COVID-19 pandemic, like every organization across industries, associations are also shifting from conventional learning to modern-day online learning. This switch has affected a major chunk of associations across the globe as their training preferences transformed to online modes of learning. Learning management systems (LMSs) seem to be a viable option for associations to meet this ongoing challenge to train and skill up association members and stakeholders, and offering them a seamless online learning experience. Though a number of associations opt for these LMSs to meet their training goals not all of them are well equipped to manage their specific needs from the LMSs. Let's explore how an association LMS adds value to training and online learning.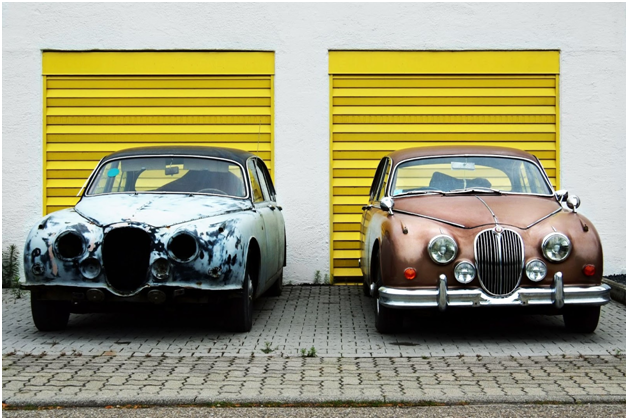 Association LMS Vs. Other LMS Software:
Here comes the major differences between an association LMS and other LMS applications, in terms of their ability in delivering training, accreditations, and certifications to their learners (members and non-members) from time to time.
Supporting Continuing Education:
An association learning management system promotes continuing education through online and on-demand learning for learners' skill development and career growth. Learning courses, training, and certifications are offered to help learners earn credits, certifications, accreditations, leaderboards, etc. upon course or module completion. AI-enabled LMS helps learners report and claim credits, get automated reminders for deadlines and track course progress effortlessly. An association LMS syncs all this with the other integrated applications like AMS.
A regular LMS software might work as a stand-alone entity and have fewer capabilities to organize and sync learner data.
Intuitive End-user Experience:
For any association LMS, it is important to offer the best learning experience to learners through an easy-to-use interface. Moreover, learners are able to access and join the learning programs easily with few clicks. Well-indexed search options with neatly structured navigation menus within the platform improves the end-user experience. Associations can also brand the mobile app and sub-license the LMS to affiliates and partners for earning non-dues revenue using the built-in e-commerce module. This feature is usually not supported by ordinary LMS software.
Multiple Language, Content Standard, Format, and Delivery Method Support:
An LMS that supports multiple languages and content standards, including AICC, SCORM, and xAPI, etc. brings more members and learners – promoting inclusivity and interoperability. Apart from that, a wide range of content formats like video, audio, presentations, and PDFs are supported for content authoring and delivery. The LMS ensures learners get a wide choice for learning, such as online, self-paced, on-demand, instructor-led, social, and collaborative learning. Communication between members and instructors as well as members with other members through the LMS platform is like icing on the cake. Whereas other LMSs are not as efficient and flexible to the specific needs of an association's learning needs.
Optimizing Training for Leaders:
Like members, association leaders get the opportunity to continue learning new technologies and get more innovative by filling up any skill gaps that exist. End-user support, customized learning programs, personalized training, and content creation services comprise the leadership training components offered by the association LMS. These are suitable for members who want to move ahead in the association.
Traditional LMS on the other hand lacks all these sophisticated features and functionalities.
Process Automation to Reduce Administrative Stress:
An efficient LMS for an association is easy to work around and supports process automation. This enables automated training and certification management by eliminating the stress from administrators and save time and manual efforts. No technical knowledge is required to manage the processes within the LMS, the existing staff can manage them easily. Content development and delivery flow for learning programs are taken care of through the LMS only.
Such dedicated features are not prominent with regular LMS. 
Seamless Third-Party Integrations:
Salesforce as well as AMS and other third-party integration streamlines the learning process. SSO enables unified access to the LMS without switching the system. The entire journey data of members, staff, and other stakeholders learning is synchronized between the LMS and integrated applications through APIs. Event or webinar platforms like Zoom, GoToMeeting, WebEx, etc. are also integrated with association LMS for better learning opportunities.
For a usual LMS, understanding the specific needs of an association and fulfilling them without investing a large sum is a challenge.
Manage High-volume Member Training:
An association LMS comes with a highly scalable platform to manage a huge volume of members for their training, certification, and career development needs. This is cost-effective, supports multitenancy, and automated to save the association's time and money.
Regular LMSs can't handle such a huge inflow of members and nonmembers to meet their learning requirements.
Enhance Member Engagement & Experience:
Improved member engagement through social and collaborative learning enhances the learning experience. This encourages new registrations as non-members want to enjoy personalized member-only content – bringing along more revenue for the association. Continuing learning increases member engagement, generates non-dues revenue and promotes member loyalty while helping them earn certificates and skills to ace the career growth opportunities. 
Enhance Reporting and Analytics:
When integrated with Salesforce and AMS an association LMS offers user-friendly dashboards for intelligent reporting on member data. This data in turn helps in gathering meaningful insights for the future to enhance the members' learning experience. Whereas a regular LMS is less capable of generating such reports or analytics.
Why Invest in an Association LMS?
Investing in an association LMS like MapleLMS allows your association to manage the entire member base while helping the staff to deliver learning and training seamlessly. It supports mobile-friendly learning even when there is no network for a unique – anywhere, any time, and on any device accessibility. 
Summary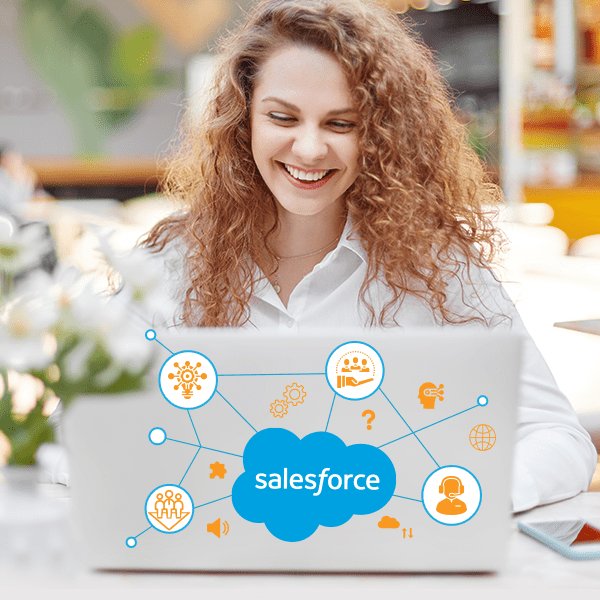 Article Name
Salesforce LMS Integration: Four Robust Methods to Improve Your Customer Training
Description
Salesforce compatible LMS for learning and development success. Read here Learning Management Systems Integrated with Salesforce how to improve your customer training experience.
Author
Publisher Name
Publisher Logo