Speaking of online exams, there are a number of security risks that candidates are worried about. Candidates get scared of losing their privacy, personal space, data on their systems, etc. while considering appearing for an online exam. Security failures at online exams are not uncommon because not every online exam is AI-proctored with the right security protocols. Today we will discuss the most pressing security failures and how MapleLMS resolves that.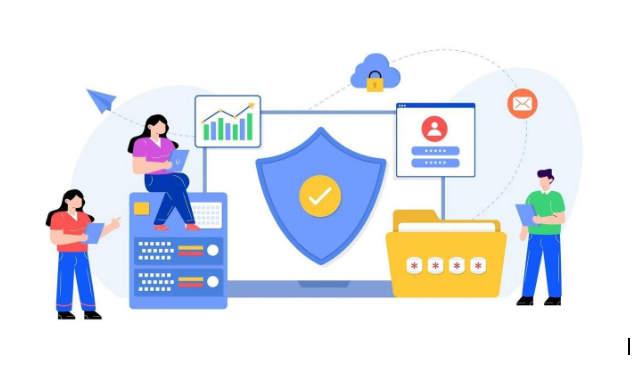 What is a Custom LMS Dashboard?
A customized LMS dashboard ensures learner engagement and displays information that is important and relevant to them. During information broadcasting, admins can arrange widgets to capture the learners' attention. LMS dashboards are one of the most crucial tools essential for learner engagement.
What Can Happen If Online Exam Security Lapses Occur?
Security failures of online exams lead to a number of issues including
Exam data theft

Candidate identity at risk

Breach in candidate privacy

Disrupt exam probity

Not recognize candidates with special needs

Invasion to candidates' personal space

Data theft from candidates' systems

If the test center is far from a candidate's place then it becomes a challenge to reach there safely

Quality proctoring is impossible if qualified proctors or certified proctors are not there 

Extend test schedules may risk exam security as more candidates are lined up for a single test center

Without AI proctoring candidates' can impersonate to cheat during online exams

Candidates' can use mobile phones, external drives, books or notes, etc. to cheat
How MapleLMS Online Examination Tool Prevents Security Failures During Online Exams?
Online exams are risky when it comes to security but technologies like artificial intelligence (AI) and virtual reality add more security layers through AI-proctored exams. MapleLMS Online Examination Tool adds an extra layer of security to online exams. This tool can be customized with your brand name and logo to make the candidates feel like they are appearing for the exam using your proctoring solution. Here are a couple of ways how MapleLMS Online Examination Tool can help you:
Certified Human Proctors

MapleLMS has the provision to include certified human proctors so that you can be sure of utmost exam probity. They authorize and authenticate candidates using webcam proctoring by verifying the candidates' authentic identity proof document and live conversation.

Live Proctoring and SMART Proctoring

Unlike other online exams, MapleLMS has Live proctoring with certified proctors while the session gets invigilated by a human proctor. The AI tool proctors the session and flags critical issues like behavioral changes of the candidate, face or no face, additional face or voice recognition, etc. to ensure that the candidate is alone in the room throughout the exam.

Exam Session Recording and Manual Review

MapleLMS Online proctoring tool not only records the entire exam session but stores it for future review to ensure there was no cheating during the exam. The recording is stored securely and used for review and audit purposes only.

Automated Certificate Generation

The remote AI proctoring tool also generates personalized certificates automatically at the end of the exam session. It saves time, prevents manual errors, any breach or malpractice related to fake certificates, etc. No delay in certificate generation and ensures probity with confidentiality. Manages certificates in a synchronized manner, improving performance by 30%.

Single Sign-On (SSO) with Salesforce Out-of-the-box Integration

MapleLMS AI proctoring tool has out-of-the-box Salesforce integration that allows SSO for authorized access to the exam platform. 

High Numbers of Candidate Accommodation at Once

MapleLMS AI proctoring tool accommodates 100K candidates at once. This unburdens the exam admin to a great extent without compromising on exam data security or probity.
Hope this serves all your questions regarding the online exam security failure issues. It can transform your online exams. No threat to candidates' exam data security nor their system data or personal information is compromised. If you are keen to explore, visit the MapleLMS site.
Summary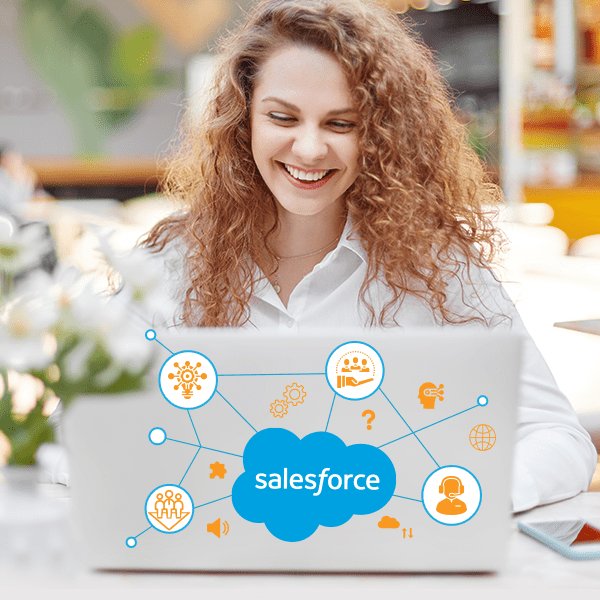 Article Name
Salesforce LMS Integration: Four Robust Methods to Improve Your Customer Training
Description
Salesforce compatible LMS for learning and development success. Read here Learning Management Systems Integrated with Salesforce how to improve your customer training experience.
Author
Publisher Name
Publisher Logo