When you have a cloud or SaaS-based Learning Management System (LMS), you have the added advantage of thinking one step ahead every single day. When you think of the future of learning – what's there at the next level? Well, the entire training industry is getting a complete makeover using online learning with LMS integration. The LMS-GoToMeeting integration is simply "learning re-invented". This integration offers you all the essential tools and features to create exceptionally great online learning sessions, deliver the right training and learning information to the targeted learners, as well as track the progress & effectiveness of your online programs. LMS and GoToMeeting integration works in a completely different manner as compared to conventional online training solutions, when it comes to sharing knowledge and increasing your learner base.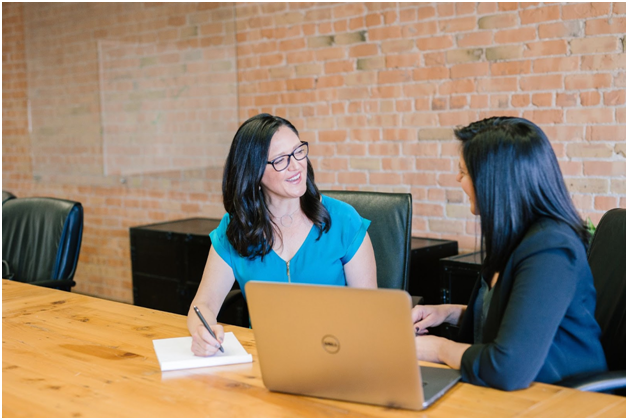 Your LMS caters to your organizational needs while managing learning & development programs, drafting various courses, and preparing reports. But organizations grow only when they encourage a culture of continuous learning and professional growth. This is possible only when you:
Offer something new and competitive to your learners every day
Categorize training and sessions as per the participants' roles & skills
Keep a training bank ready with multiple recorded courses for every role
Work religiously on training feedback
Assist participants on their learning path as per the progress reports
Incorporate AI-based automated functionalities for the LMS processes
Pairing up your LMS with GoToMeeting video conferencing platform can take your online learning to the next level. Let's a look at the best features of this integration:
Easy-to-Join Process With Any Device:
For live webinars or online meetings delivering the learning sessions, your participants can join you easily in real-time with a single click without leaving the LMS. The learners' experience automatically gets enriched because they are provided with complete freedom to join using any device – ranging from their Mac or Windows PC to Android phone, tablet, iPad, or iPhone.
Secure Platform With SSO:
The Single Sign-On (SSO) feature enables learners and admins/instructors to join GoToMeeting directly with the LMS login credentials. Oh yes, and they don't need to log in multiple times on different platforms as SSO offers a unified login facility to access connected systems securely.
Face-to-Face Interactive Learning:
It does not matter how far your participants are on this earth, you get to have full-fledged host training sessions exactly like a real-time classroom setup. These are not just the usual video calls, but enhanced interactive online learning sessions with the facility to control live webinars at your comfort. This integration lets you use all the training features on a single platform.
Progress Tracking & Reporting at Your Fingertips:
Right from tracking attendance to course progress – you can perform all the admin tasks in a few clicks. Through an AI-based automated process, you get to see the registered vs. attended participants as well as the results of quizzes/polls/surveys. Moreover, it creates all the extensive reports for you related to the participants' attendance, the time they have spent to complete those tests, and their growth chart. The reports come in handy for analytics to have actionable insights for the future. This helps in enhancing the learning experience.
Training Bank With Recorded Sessions:
The icing on the cake is apart from recording your sessions, you can also keep a training bank ever-present with you. Whenever you wish to take reference from any past session or even want to refer any course to anyone, simply go through your course bank/directory and share the link with the respective users! Stored sessions are very helpful in enhancing the learning experience, especially when your participants need a refresher. With this training bank ready with you, there is no need to invest your time again for the same session to any new batch of participants. Another added advantage is that you can blend these recorded or online sessions with real-time instructor-led training as per the requirement. These can also be sold to earn an additional revenue using the e-commerce module.
Automated Notifications & Reminders to the Participants:
LMS-GoToMeeting integration gives the participants complete leverage to register for the desired sessions as per their need and role. After registering, they receive automated notifications and reminders for their respective courses as and when required. Salesforce integration plays a key role in scheduling automated responses about events and deadlines for courses and fee payments.
Apart from these features, you can go ahead and add multiple activities to your session for participants' engagement – like drawing tools or whiteboard for brainstorming, follow-up quizzes, post-evaluation surveys, etc.
LMS-GoToMeeting integration is a wonderful medium to connect with learners irrespective of their geographical location on the planet. And when it comes to sharing the reusable training materials, recording or tests – you've everything ready on the cloud. Welcome to a world of quicker, simpler & better learning! Tools like MapleLMS can be a better option if you are considering an effective LMS for your organization. MapleLMS is AI-powered to suggest learning paths, offer proctored online exam assessments, and much more!
Summary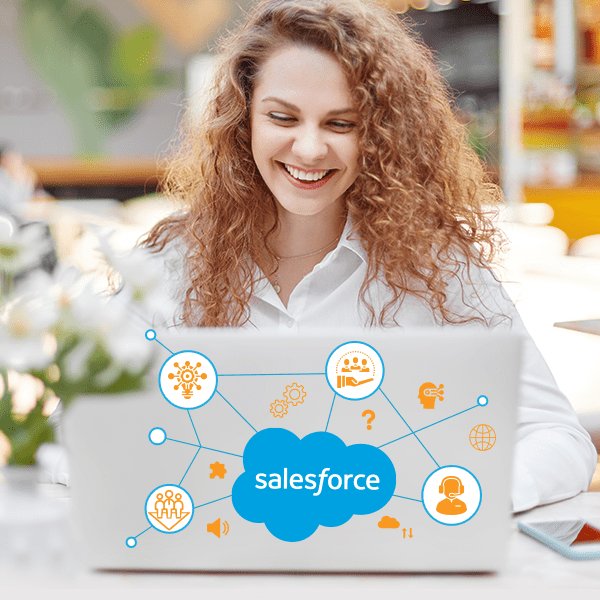 Article Name
Salesforce LMS Integration: Four Robust Methods to Improve Your Customer Training
Description
Salesforce compatible LMS for learning and development success. Read here Learning Management Systems Integrated with Salesforce how to improve your customer training experience.
Author
Publisher Name
Publisher Logo