Continuing learning is an essential ingredient for organizations across verticals to ensure that the workforce and all stakeholders stay updated with the latest technology skill sets and regulatory compliances. Retail e-commerce is a key player in driving growth in the retail industry – with respect to consumer choices. It needs to focus on skilling up everyone involved – including customers. To meet these evolving training needs a learning management system (LMS) for e-commerce would be the perfect fit. Retail e-commerce refers to selling products through an online store rather than a physical retail shop and taking care of their L&D needs is what an e-commerce LMS is good at. It helps the customer service team to understand the consumers' needs to serve them better while educating the customers with new products, services, compliance policies, and guidelines for effectively using these products or services. Today, we will discuss how to build a great e-commerce customer support team with an e-commerce LMS.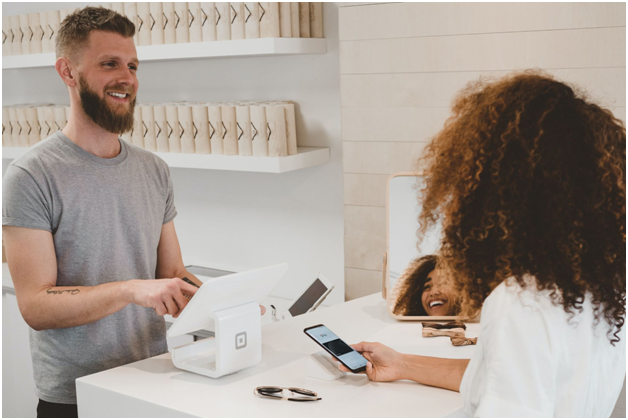 Build Your E-Commerce Support Team:
Customers being the focus of any e-commerce business be it retail or any other industry call for outstanding customer service at disposal. Here are the key factors influencing customer support teams' credibility. Moreover, the ongoing pandemic has shifted the health regulations for organizations around the globe, which the customer support people need to understand and adhere to with an open line of communication.
The customer service team within an organized and streamlined system delivers precise information about refunds, shipping details, offers, deals, return and exchange policies. It is crucial for the e-commerce team to have the right knowledge about all the business processes.
Train your customer support team with all the required business tools you have for delivering remarkable customer service and meet performance expectations.
Explaining your business guidelines to everyone is easy when your customer team is well trained in that. This enhances the customer service experience as well as manages a wide range of customers along the way.
Among the numerous ideas and strategies to empower your customer support team, the above-mentioned points play a pivotal role. But without an LMS for e-commerce, achieving this goal in a structured way is far-fetched.
Here are the top customer service training ideas for the e-commerce retail industry and how they perform with an LMS:
1. Understand your customer service team and personalize training for each of them:
A Salesforce-integrated AI-powered LMS for customer service is capable of understanding customer behavior and suggests products and services they like. Encourage your customer support team to collect feedback, surveys, etc. to understand customer requirements and other vital information (mode of shopping, communication, favorite product range, etc.) for delivering remarkable customer experiences.
2. Let them role-play with a new set of unexpected business problems:
Ask questions like "What would you do?" if a customer asks for something. It ensures that the customer support team is equipped to go out of the way, beyond their role and help the customer connect with the right person to resolve an issue.
3. Arrange modular training sessions to beat time crunch:
E-commerce LMS can be of help with gamified short course modules rather than continuous long courses that learners (customer support team) find boring. The perk in this type of learning is that they complete each module and earn badges, join leaderboards while getting automated certification and accreditation at the end of the course.
4. Customer service scripts to handle customers better:
Use the LMS to create rich customer service scripts with affirmative messages. It will help the team to address customers in a more engaging way and deliver a better customer experience throughout their journey. Share surveys to collect their feedback.
5. AI-powered learning path suggestions and assessment:
E-commerce for LMS should incorporate the above-mentioned feature to understand the learning needs of stakeholders, their interests, learning history, roles for suggesting AI-based learning paths. AI-proctoring online exams will help organizations assess and test the credibility of the learners in a cheating-proof ecosystem.
Moreover, an customer training LMS assists the retail e-commerce industry to sell their courses using branding and white-labeling – apart from their regular products. So, apart from training the workforce with the latest technologies for career development, health and compliance regulation, and policies, LMSs open up more avenues for revenue generation in the retail industry as well as other industries and associations. Features like Salesforce integration and single sign-on (SSO) enable e-commerce LMSs like MapleLMS to offer a secure, synchronized, and unified learning platform for customers and the support team.
Summary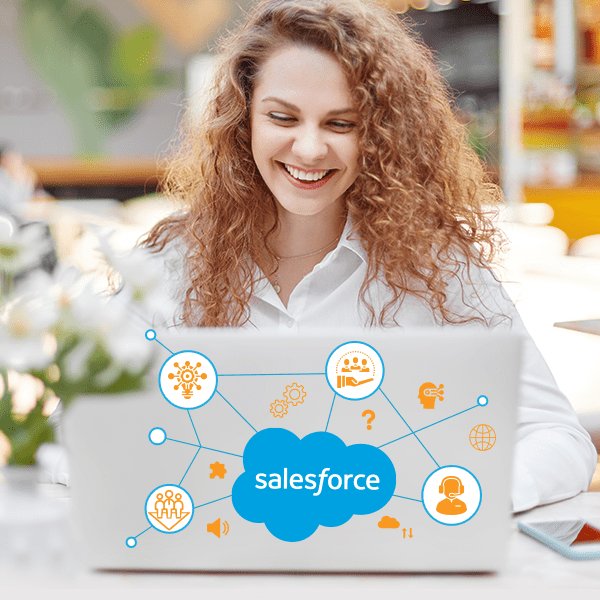 Article Name
Salesforce LMS Integration: Four Robust Methods to Improve Your Customer Training
Description
Salesforce compatible LMS for learning and development success. Read here Learning Management Systems Integrated with Salesforce how to improve your customer training experience.
Author
Publisher Name
Publisher Logo