These days numerous event and meeting apps are integrating with Learning Management Systems (LMS) to provide an enriched learning experience to the learners. Ever thought of integrating your LMS with one of the leading web or video conferencing apps for delivering online courses? We are talking about the seamless integration of your LMS with Microsoft Teams to collaboratively work wonders in online learning and corporate training.
Ranging from small & mid-sized businesses (SMBs) to any organization including associations, corporate learning needs may vary as per the size and requirement of the organization. No matter how complex courses you wish to deliver to your learners, LMS-Microsoft Teams integration blends effortlessly for every industry and offers your learners a smooth and engaging learning experience just like a classroom. Unlike other online conferencing applications, Microsoft Teams gives you complete freedom to use customized features when it comes to online lectures, discussions, and community interaction.
Optimizing Microsoft Teams as per your requirement:
For Trainers:
Microsoft Teams meetings with LMS integration allows the instructors to invite participants to their online session. The best part is that the participants or learners do not need to separately login to MS Teams for accessing the online learning platform. When clubbed with your LMS, the instructor is able to share the MS Teams meeting/training invites to your participants, and they can join the online session by simply clicking on the shared link. For any session, you just need to share the meeting link in your LMS and it is automatically populated to the learners' group.
All you need to do is open your calendar in MS Teams, find the auto-generated link titled "Join Microsoft Teams Meeting" and copy it. Share it with your participants along with the description of your session or course on the LMS.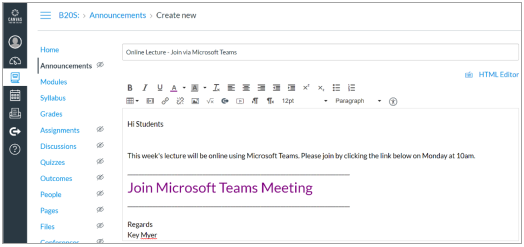 Learners or participants can simply join your session by clicking on this link. The tool allows you to accommodate up to 250 participants. Moreover, you can also take control of the accesses as required: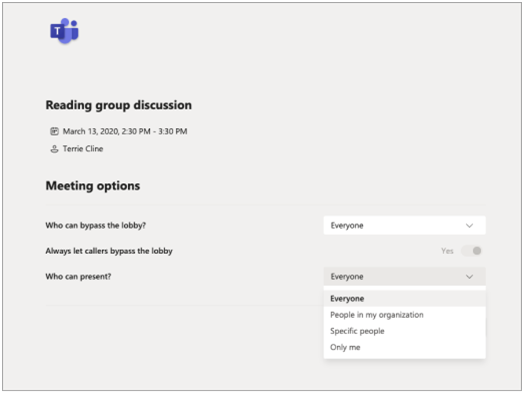 For Learners/Participants:
When we are talking about online learning, LMS-MS Teams integration allows all the learners to connect, engage and communicate in the group for all the assignments and posts. The best part of this community learning is that the participants can work on the same document at the same time – as if they are having a discussion in a classroom setting in real-time. Group projects or chats add more beauty to this platform by engaging participants to actively participate in the brainstorming sessions.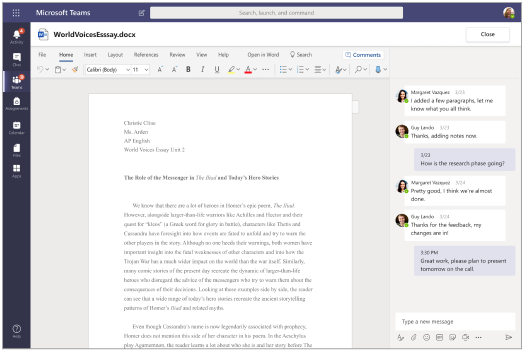 When it comes to group study or group learning, MS Teams integration also allows the participants to stay in touch via video chats, trail posts, and many other features.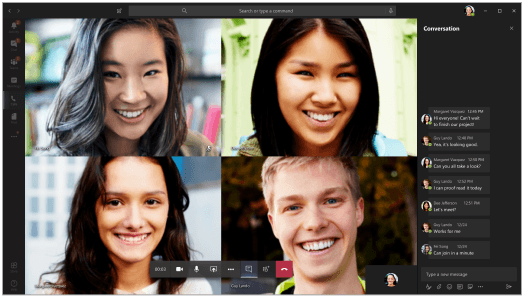 Participants' groups and discussion forums are very helpful during assignments and feedback sessions.
The features of MS Teams can be customized as per the training needs of organizations. Please note that while pairing MS Teams with your organization's LMS, try to design the process as simple as possible. The actual users (instructors or the participants) might not be well-versed
with the technicalities of the learning tool. IT admins can effortlessly customize the learning management tool and turn certain features on/off as per the organizational training need.
When it comes to tracking assignments, monitoring progress charts, or the growth path of the participants, the functionality of the Teams Admin Center should be user-friendly for the instructors. Efficient LMS tools can enhance your organization's learning and training requirements to enhance the learning experience for employees or learners. MapleLMS is an awesome platform to get all those learning needs.
Summary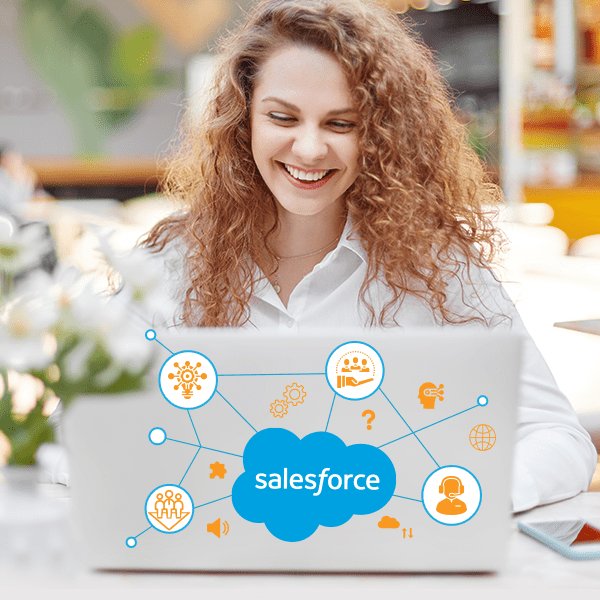 Article Name
Salesforce Compatible LMS: Four Robust Methods to Improve Your Customer Training
Description
Salesforce compatible LMS for learning and development success. Read here Learning Management Systems Integrated with Salesforce how to improve your customer training experience.
Author
Publisher Name
Publisher Logo