Learning Management System (LMS) experts keep suggesting that nonprofits need powerful LMS platforms that simplify knowledge sharing, boost audience engagement, and offer functional as well as informative user experience. But the only question that remains unanswered is "How to choose the right one?" Almost every popular and established nonprofit organization today is opting for cloud-based LMSs which are popular with members for their learn-on-the-go feature. Everyone wants to ease off the burden of creating, delivering, and tracking the effectiveness of their online learning programs.
Current Scenario:
The most effective technology with best-in-class support is what nonprofits look for while looking for an LMS. They do not want any fuss with their mission-critical projects. Gamification elements and video-based courses are other popular add-ons that nonprofits look for in their member and staff training system, when it comes to boosting the user experience and productivity. But security and pricing are still the top-most priorities that help in keeping the customers, employees, and partners motivated, engaged and ensuring retention.
But when it comes to the learners, they wish to choose educational opportunities at their own convenience. And, if the online learning modules are effective, your employees and members learn the essential skills pertaining to their roles – ultimately resulting in accomplished missions!
While picking up an LMS in your nonprofit organization for success, make sure to choose the right one with the best features. Do not skip the research process while sorting out the best features of an LMS platform.
Here are a few crucial features that your nonprofit LMS must possess.
Must-Have LMS Features for a Nonprofit:
1. Capable of Global Usage:
User-friendly for learners coming from different backgrounds and with less technical know how
Scalable to accommodate thousands of learners with a few clicks
Open for remote-learning (for users in different geographies & time zones)
Supporting learning for learners with special needs
2. Automated & Streamlined Operation:
Easy-to-use solution for employees in rotational shifts & even with volunteers
Complete automation of training with self-paced learning
Role-based courses and customized training
Automated course assignment, reporting, notification about deadlines and sessions
3. Customized Reporting:
Easy options to track learners' progress through AI
Access to a comprehensive dashboard
Access to the status of membership registration, course fees, and upcoming learning paths
4. Quick Material Updates:
Effortless creation of new training material through content authoring tools supporting SCORM
Flexibility to deploy need-based courses
Option to upload educational material immediately
5. Cost-Effective:
One time implementation for the diverse target audience (different groups, skill-sets & user types)
Single implementation for diverse training needs (different topics)
6. AI and Gamification:
Gamification for an interactive and engaging learning experience with credits, badges, and leaderboards
AI for suggesting relevant learning paths based on learners' interest, history, role, etc.
7. Seamless Peer Connections:
Easy member onboarding
Flexibility to interact on course topics both learner-instructor and peer-peer
Easy-to-use discussion boards & networking features for admin to member and member to member interaction
We're not just talking about investing in an LMS for your nonprofit. This entire process is connecting with a trusted service provider for your organization that will never leave your side when it's about empowering your team with right training, enriching your training content, and accomplishing your mission. While there are countless learning opportunities around you, MapleLMS brings a fresh breath of air to make a difference in your learning experience! MapleLMS enables nonprofits to come up with extraordinary educational programming for their employees, members, and more. MapleLMS also enables organizations to sell branded mobile apps and white-labeled LMS to partners and affiliates for additional earning using the built-in e-commerce module. Isn't it great for nonprofits, associations and organizations across verticals to have such an efficient LMS?
Summary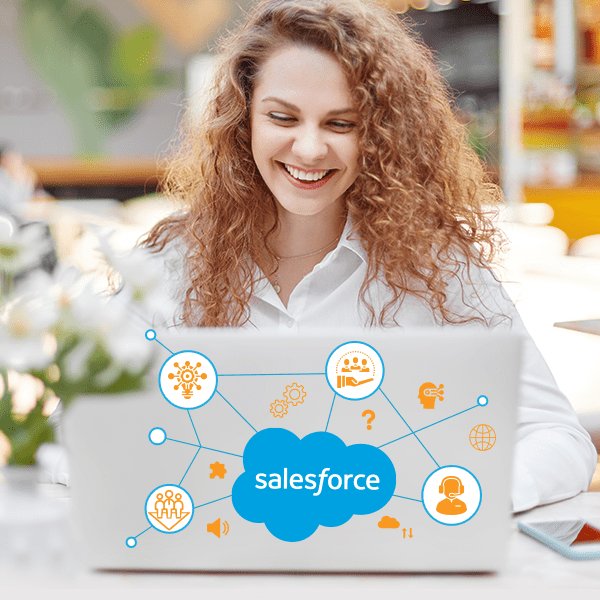 Article Name
Salesforce LMS Integration: Four Robust Methods to Improve Your Customer Training
Description
Salesforce compatible LMS for learning and development success. Read here Learning Management Systems Integrated with Salesforce how to improve your customer training experience.
Author
Publisher Name
Publisher Logo