Speaking of LMS and AMS – we need to first know what do both of them mean. An LMS or learning management system is meant for delivering online and offline learning delivery for skill development and career growth, which any organization can use. Whereas, an AMS stands for association management software responsible to manage the various operations and processes typically occurring within an organization. Now that you are familiar with both the terms, let us take you a bit further and explain who needs which software and which one your organization needs? And, why AMS LMS integration is important?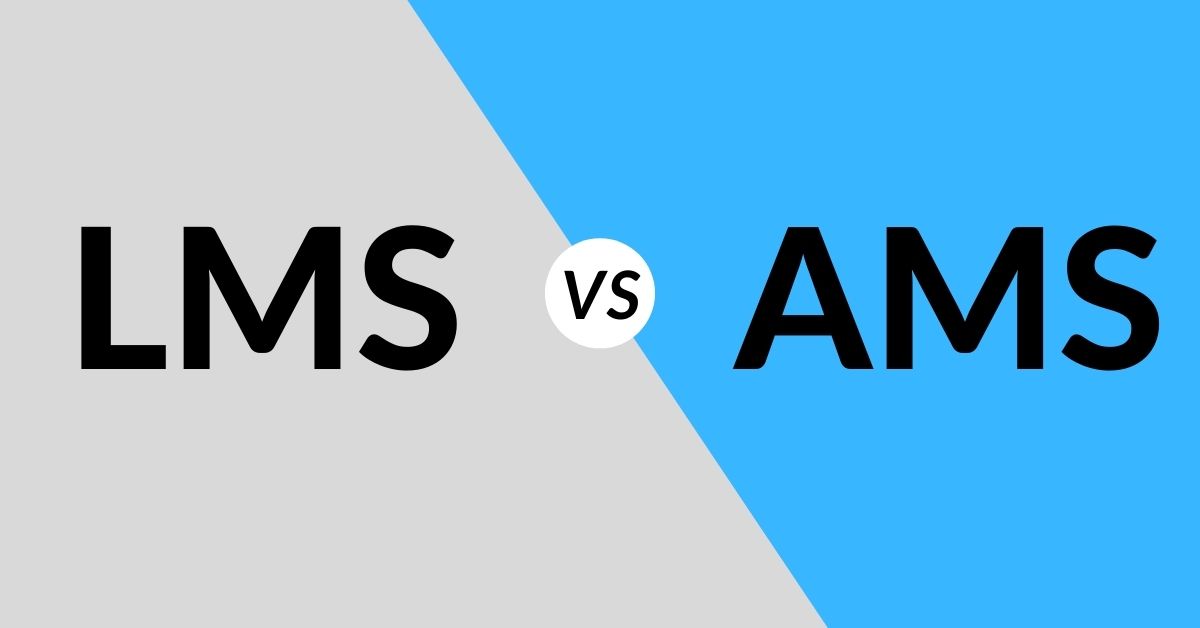 LMS Vs. AMS
Here is a quick comparison between an LMS and AMS
| | | |
| --- | --- | --- |
| Feature | LMS | AMS |
| The goal of the application | Continuing Education & Skill Development | Managing Processes and Events within an Association |
| Type of industries it caters to | Organizations across industries including Associations and Nonprofits | Associations |
| Target Audience | Employees, Partners, Members, Vendors, Customers, etc. | Members, Employees, Partners, Vendors, etc. |
| Functionalities | Online and offline training, AI-proctored exams and pre-hiring assessments, progress tracking, learning path suggestion, content authoring, certificates and accreditation, learning at any time, anywhere, and on any device | Manage membership functions including sponsors, fundraising, payments, donations, and fees. |
| Accessibility | Online and offline on mobile apps and web browsers. Offline content access through the app even without network accessibility. | Available on mobile app and web browsers too. |
| Engagement | LMS offers gamification features for engaging learners while learning and helps them earn certificates, badges, leaderboards, and accreditations at the end of the course. | No gamification and dedicated learning opportunities. Nonmembers can't access the member-only learning resources if any. |
| Communication & Interaction | An LMS allows communication and interaction between instructor and learners or peer-peer through chats, discussion forums, Chatter (if integrated with Salesforce), Q&As, polls, surveys, automated emails, etc. External learner training through social forums using Salesforce Communities and Chatter. | An AMS allows communication and engages members through automated emails, invoices, reminders, and newsletters. |
| Reporting and Analytics | Advanced reporting and analytics features for getting actionable insights into the learner data. | Reporting and analytics capabilities to measure member engagement. |
| Security | SSL and Single Sign-On enabled. | SSL and Single Sign-On enabled. |
| Third-party Integration (including Salesforce) | CRMs(like Salesforce), AMS, HRMS, ERPs, Video conferences and meetings, etc. | LMS, ERPs, CRMs (Salesforce), Online events |
| E-commerce Integration | It is possible. | It is possible. |
What Did We Conclude?
From the above comparison table, it is clear that an LMS is essential even for an Association that has AMS to manage member data. Because for a better learning experience, the capabilities with an AMS are not enough for employees or members. While organizations don't need AMS when online or offline learning is their priority.
When it comes to skill development, learning data management, and course delivery – an LMS weighs way more than an AMS. Together they might deliver a completely seamless experience to learners and members.
Here are things that make an LMS stand out:
Unified Login Through Salesforce or LMS Using Single Sign-On (SSO)
Proctored Pre-hiring & Online Assessment, Training, and Employee Certification Exams
Course Analytics Accessible on Salesforce and MapleLMS
Real-time Data Transfer Between Salesforce and MapleLMS
Automated Reports Through Salesforce's Email Subscription Feature
Content Authoring Tool Supporting SCORM, xAPI Standards
External Learner Training Through Social Forums: Chatter and Communities
If you need software to manage your association's IT ecosystem and no specialized learning delivery then you should consider an AMS. If your requirement is to train, skill up, assess, and certify your staff and members then go for a learning management system. But, having an association and skilling up and training members, creating custom content with SCORM, AICC, or xAPI compliance strongly calls for an LMS. LMS and AMS integration with Salesforce brings more reasons for associations to expand their learning ecosystem's capabilities. MapleLMS might be a good fit for AMS and LMS integration to impart continuing learning to workforces across organizations.
Summary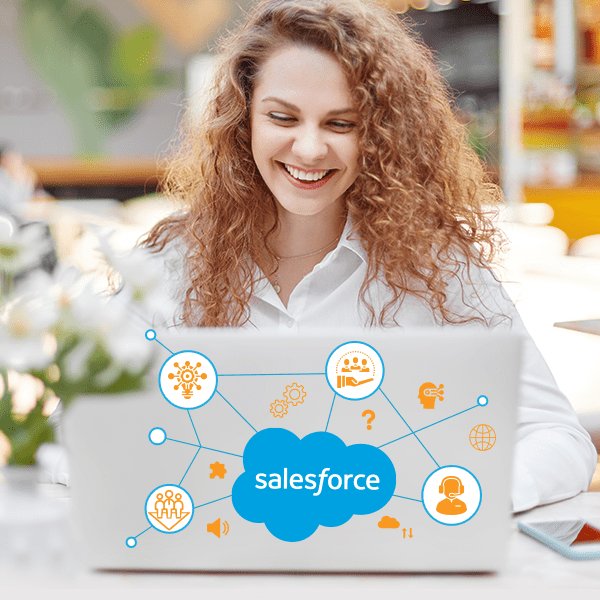 Article Name
Salesforce LMS Integration: Four Robust Methods to Improve Your Customer Training
Description
Salesforce compatible LMS for learning and development success. Read here Learning Management Systems Integrated with Salesforce how to improve your customer training experience.
Author
Publisher Name
Publisher Logo