When it comes to online learning, how could healthcare organizations stay behind? The onset of this COVID-19 pandemic has taught the world to focus more on healthcare to deliver healthcare to the public efficiently. For this, the medical staff needed an ample amount of experience and expertise. As the job in the healthcare industry widely includes on-the-job learning, continuing learning becomes crucial for healthcare professionals as well as paramedics.
Effective learning through a healthcare learning management system or healthcare LMS can ease the burden off your shoulder. When the healthcare teams are well trained, they can take care of the patients better and communicate with the patients' families regarding post-discharge care at home. Moreover, a corporate LMS for healthcare helps healthcare organizations maintain compliance across the board while delivering personalized training to each of your medical team members. From doctors to nurses, caregivers, everyone needs enough training to deal with challenging times.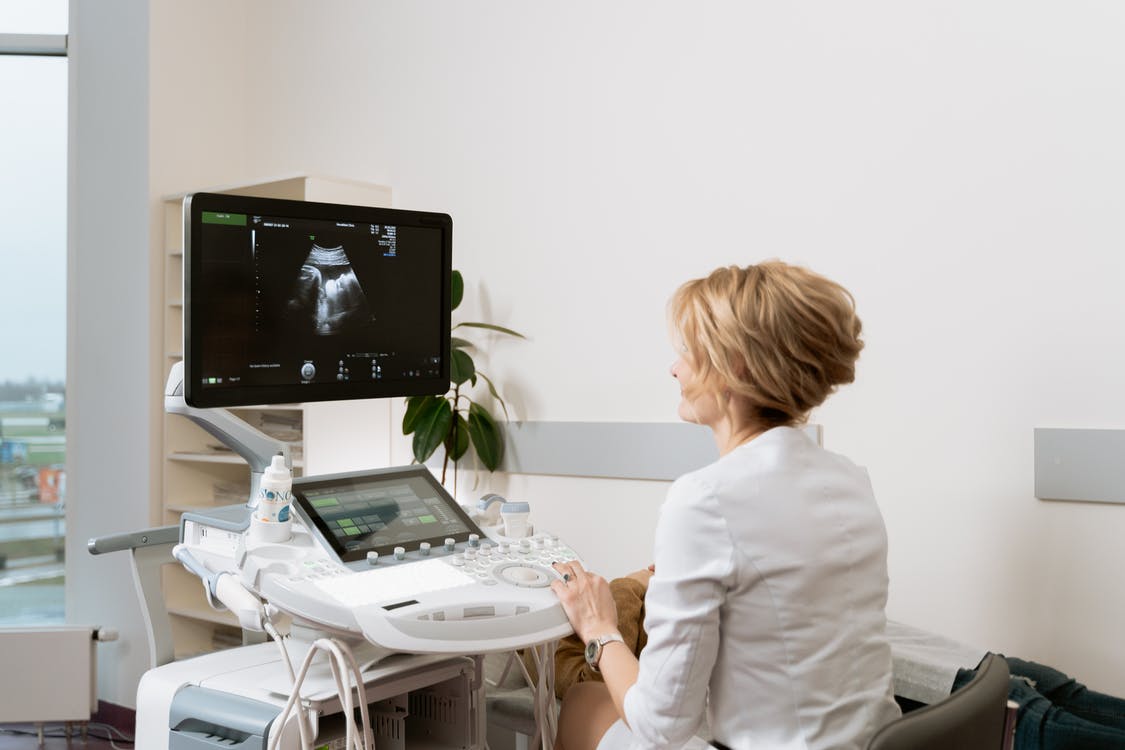 Top 10 Benefits of Healthcare LMS Training
With an LMS, training the healthcare professionals becomes a cakewalk. The LMS supports continuing medical education (CME) and continuing nursing education (CNE). Moreover, the healthcare teams get to learn at their convenience, without the restriction of time, place, or device. A SaaS-based, cloud LMS can save an ample amount of learning time as learners get to quickly access the learning content without much hassle.
Let's go through the top 10 benefits of healthcare corporate LMS:
1.
Enhanced Patient Care
The healthcare team supports patients in every possible way – be it prescribing the right treatment or offering them moral strength. Using a healthcare LMS these people can efficiently perform their tasks even under stressful situations. Using simulation, they guide virtual patients for better healthcare.
2.
Flexible Training Schedule
The unending long shifts in the medical field mean there are hardly any breaks for the professional development of the staff. Long training sessions and unavailability of staff at a specific time should not affect the healthcare personnel's continuing learning or patient care. All of them can learn at their own pace and convenience. An LMS makes these things easier with mobile-friendly on-the-go learning.
3.
Fast Deployment Latest Resources
The constantly changing policies and protocols in the medical industry keep medical professionals on their toes. They need to stay updated with the latest guidelines, compliance standards, new local laws, and a healthcare LMS to make the deployment faster across departments. The LMS enables quick and cost-effective information dissemination. Templates can be saved to quickly revise learning content and reflect policy changes.
4.
Monitoring and Tracking Progress
Using a corporate healthcare LMS, admins have a clear picture of employees who have completed their training and the courses they are currently pursuing. Assessments can also be added to the courses to gauge employee performance and knowledge retention. Online assessment tools, reporting, and tracking features assist you in deciding the pace of every learner within the healthcare organization and see who needs additional help. Admins can set out additional time for the medical team for finishing crucial training.
5.
Minimize Risks at Work
A small error in the healthcare industry will cost in terms of patients' health and lives in the healthcare industry and spoil the reputation of your organization. With a corporate LMS for hospitals and clinics, the on-the-job compliance risks are reduced. Employees will understand where they lack and how they can improve their patient care skills using the healthcare LMS programs.
6.
Enhance Brand Value
Continual support for the medical team helps them stay abreast with compliance, and take care of the patients better. Patients choose your organization for the name, quality of staff, and patient care just like healthcare professionals see your reputation to work for you. The right training with an LMS keeps everyone equipped to deliver the best healthcare services and create an ecosystem to grow and evolve as professionals.
7.
HIPAA Compliance and Information Security
CME or CNE, using a healthcare LMS ensures HIPAA compliance. Online training and learning data are securely stored over the cloud. When it comes to learning data, a SaaS-based healthcare LMS focuses on availability, scalability, and data security. Plus, out-of-the-box Salesforce integration with the LMS enables Single Sign-On (SSO) feature for authorized and centralized access to the training course content that medical teams can use, without swapping systems. A single login does it all without risking the data security using SAML 2.0-powered SSO.
8.
Improved Employee Satisfaction
A healthcare LMS improves job satisfaction as it enables the medical staff to learn at their convenience. The healthcare professionals can sign-up for courses that help them upskill and continue learning at their own pace, no matter where they are, what time it is, and which device they are using. They can skill up, earn certifications, badges, leaderboards, learn new skills with a gamified LMS platform. The gamified platform increases interactivity, engagement, and improves employee retention, productivity, and brings professional satisfaction.
9.
Employee Performance Tracking
Advanced reporting with dashboards and analytics makes sure that the learning data efficiently records the employees' learning progress. This offers admins, instructors, and decision-makers an overview of how the learning programs can further be tailored to improve the future learning experience. Improved learning experience means better professionals and enhanced patient care.
10.
Better Resource Allocation
An LMS can enhance resource allocation by distributing training material online. It cuts the in-person training costs and makes sure that all the attendees get their resources.
If you are looking for such an incredible healthcare LMS then MapleLMS is the right fit for you. It comes with an eCommerce module, Salesforce out-of-the-box integration with SSO feature, gamification, non-dues revenue for associations, white-labeling, and mobile app branding, CME and CNE support, and a lot more. Explore more about healthcare LMS with MapleLMS.
Summary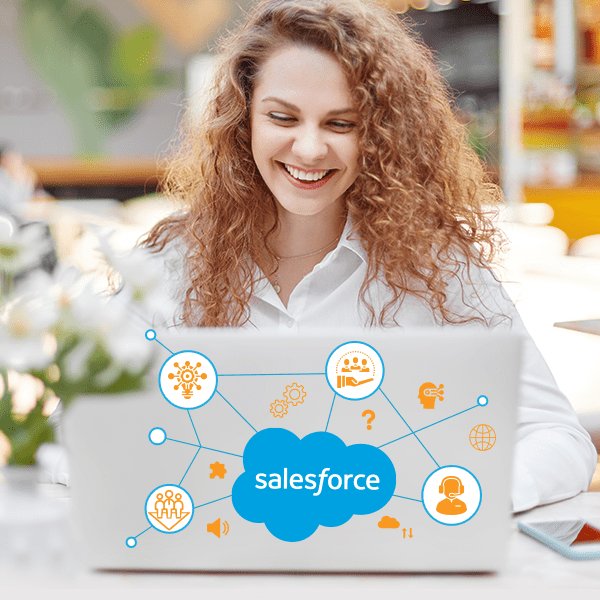 Article Name
Salesforce LMS Integration: Four Robust Methods to Improve Your Customer Training
Description
Salesforce compatible LMS for learning and development success. Read here Learning Management Systems Integrated with Salesforce how to improve your customer training experience.
Author
Publisher Name
Publisher Logo