Organizations irrespective of the industry they belong to put great emphasis on better compliance. And, associations across industry verticals also follow the suit. Continuing education plays a key role in skilling up an association's workforce, members, partners, and vendors with a wide range of training content. But, compliance training is as indispensable as skill development and career growth training programs, for all the association stakeholders. What is the role of LMS integration capabilities in this situation? We'll cover that later!
Compliance training policies educate stakeholders about the organization or association and ensure that safety protocols are maintained at the workplace. So, how do associations perform in this regard, and do they need special learning tools to enforce compliance? Well, for the starters – associations do have the added benefit of using learning management systems (LMSs) for an association, ensuring improved compliance. Compliance with GDPR, HIPAA, SOX, FISMA, and CCPA related courses can be included in these association LMS training programs. Let's dive deeper!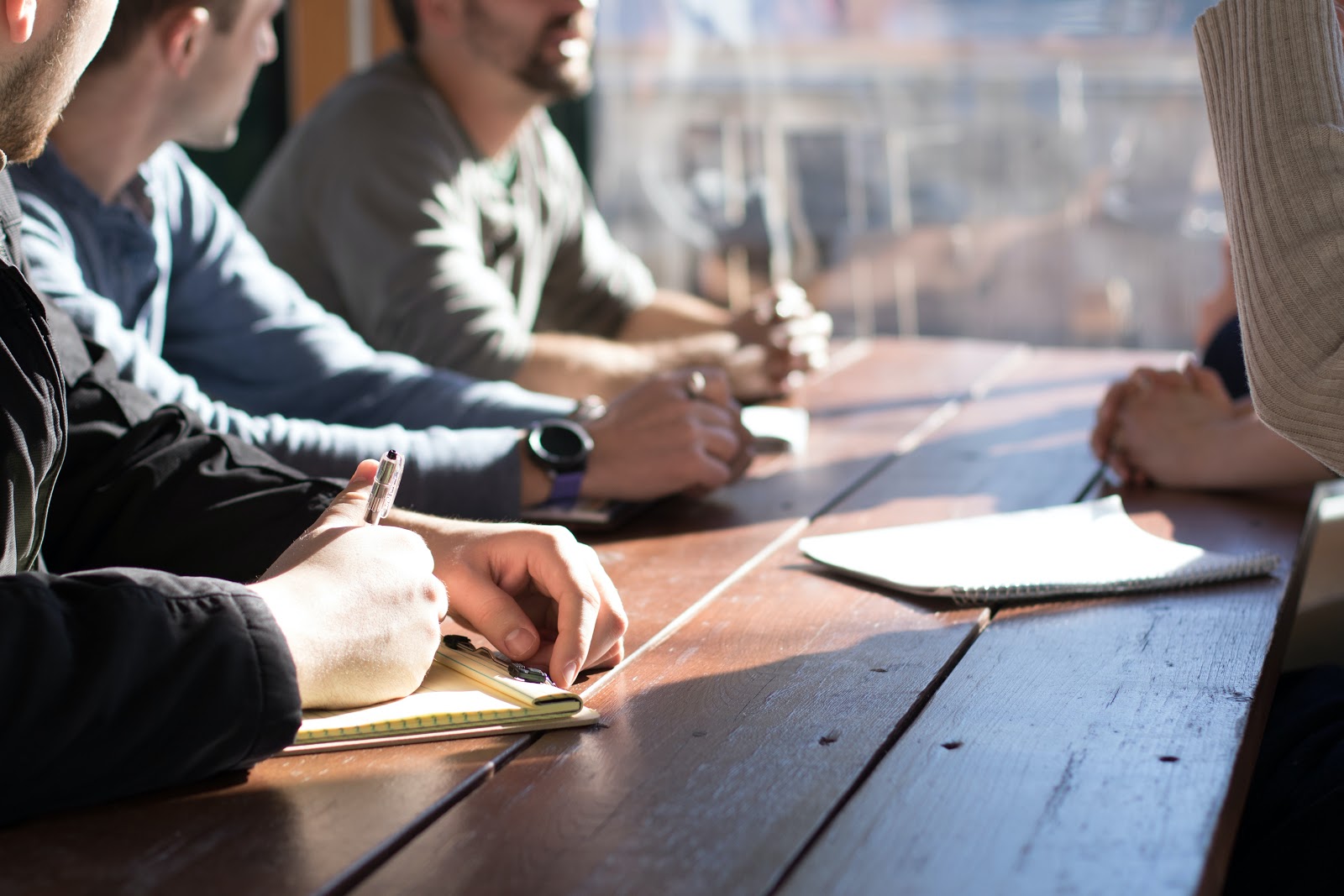 Why Compliance Training is Integral to an Association:
Safety is paramount for every organization and association irrespective of the industry. Compliance training is delivered to stakeholders for the same reason – with a varied range of safety protocols related to health, business reputation protection, against racial or sexual harassment, etc. Associations just like other organizations need to ensure that risks and compliance are managed at their best for the wellbeing of an association and its stakeholders.
Effective compliance training using an association LMS protects your association in the following areas:
Workforce productivity enhancement
Workplace safety assurance
Business reputation protection
Securing insurance for the association
Minimize injury or health issues related – absence from work
Lowering the risk of legal actions
Eliminating penalties related to non-compliance
The most popular types of compliance training courses for associations that your LMS for associations can deliver include: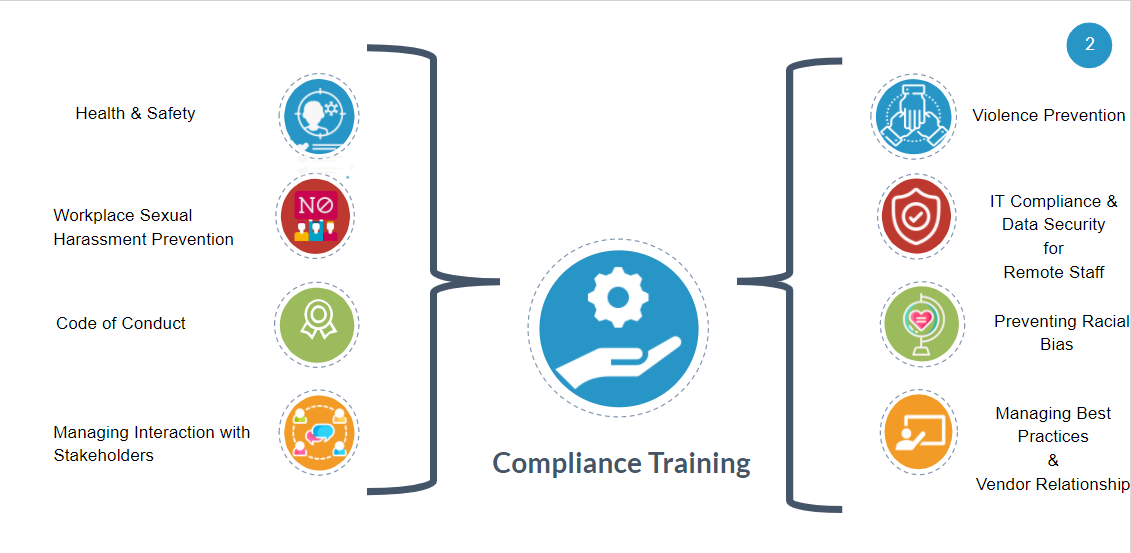 How Association and LMS Integration is a Game-changer in Compliance Training?
Mitigating upcoming incidents within your association is among the core purposes of compliance training and an LMS makes the process less tasking. Moreover, an association LMS integrated with an association management software (AMS) like Fonteva and a CRM (Salesforce) can be a real deal for imparting this training to a wide spectrum of people across demographics, time zones, and devices. Here is how an association LMS helps you:
Identify individuals – to ensure all stakeholders get trained with compliance requisites by segregating who have completed the training and who haven't enrolled yet.
Salesforce-integrated LMS – helps automated reporting and analytics for future compliance training insights. Staff and member training goals are easily monitored, learning reports are generated and emailed to team leads.
Gamification – ensures a fun way to learn, memorize, and earn badges, leaderboards, certifications, and accreditations along with the training.
Certification, recertification with expiry dates are tracked by the LMS for every member.
Admins can schedule – compliance training sessions using the LMS to execute them on time.
LMS enables storage and access of different compliance courses – adhering to the local/regional laws, regulations, procedures, and federal guidelines with multilingual content in multiple formats supporting popular content sharing standards like SCORM, AICC, and xAPI.
Using AI the LMS tracks – stakeholders' learning behavior, interests, history, and job role – to recommend suitable learning paths, courses, and certifications.
An LMS can – train online and offline (using in-app mobile-friendly learning without internet) at any time, anywhere, and on any device.
AMS and Salesforce integration enables – the LMS to have a centralized administration for compliance training by industry, department, or location.
The association LMSs enable stakeholders or learners to get trained and certified for various compliance requirements from time to time. Both offline and online learning is available for learners within an LMS irrespective of their membership status, but with a separate role-based training fee structure for each category. The best part about these top learning management systems like MapleLMS is, they are capable of integrating with CRMs like Salesforce and AMS (Fonteva) offering a synchronized learning ecosystem with advanced reporting and analytical capabilities driving actionable insights.an
Summary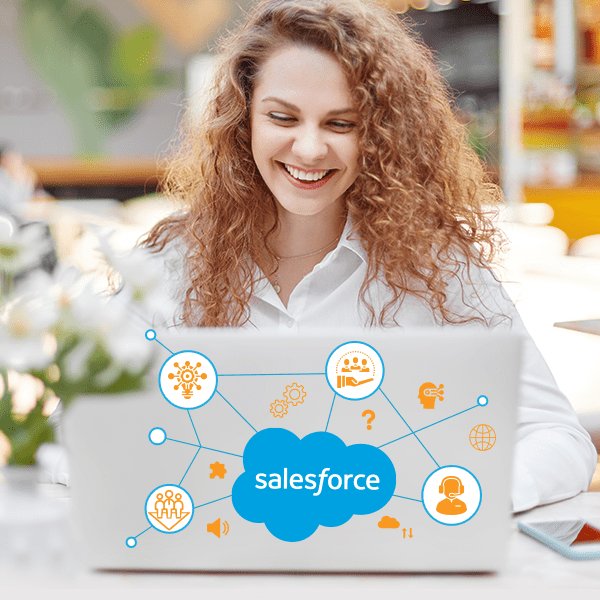 Article Name
Salesforce LMS Integration: Four Robust Methods to Improve Your Customer Training
Description
Salesforce compatible LMS for learning and development success. Read here Learning Management Systems Integrated with Salesforce how to improve your customer training experience.
Author
Publisher Name
Publisher Logo