Seamless online learning delivery is possible only with a robust learning management system (LMS). Though learning delivery is done at its best with a conventional learning system, measuring the effectiveness is not easy. Learning effectiveness measurement is an integral part of any learning program as it offers insights into what is working, what is not working, and how it can be improved. So, how do we measure it? The learning or training effectiveness of any program in the LMS can be measured using the LMS reporting and analytics features. Today, we will explore what LMS reports have in store for you. Let's dive in!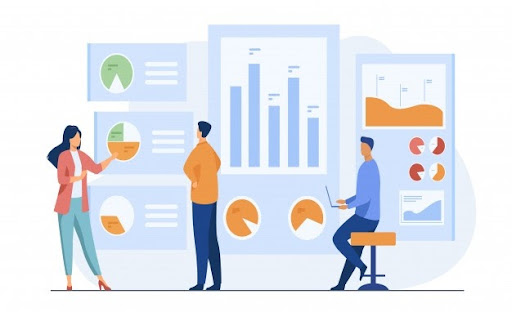 Why LMS Reporting and Analytics?
LMS reporting and analytics play a crucial role in business for corporates, associations, and educational institutions alike. With the right data, organizations improve the quality of their online training. While collecting data for report generation, there are two critical challenges – understanding how to access available data and identifying required reports. LMS reports offer information and data essential about courses, users, and systems. They help you measure and enhance LMS strategies to improve the learning experience and achieve the learning objectives. Customizable reports are way ahead of other LMS reports as they can be personalized and help in filtering data as and when desired. The reports analyze the user processes, course success rate, course access time, and frequency so that you can create graphs, add these reports in the dashboards, download the reports or email them.
What Types of Reports are there?
Here are the important report categories that organizations widely require:
Users' Data Reports


These reports track user registration, number of users, an overview of users, and a lot more than that.

Course-related Reports


Course success analysis, get course overviews and view the most popular and least favorite courses.

Performance Management Reports


Data related to course progress summary, course completion, individual user progress, new registrations, etc. are tracked.

System-related Reports


Detailed data on engagement analytics, activity log, live user traffic about the system are tracked.

All Reports


These reports include custom reports and 50+ out-of-the-box reports.
Top Metrics that LMS Reports use to Measure Online Learning Effectiveness:
Learning Engagement and Participation


LMS reports and analytics enable you to assess learners' involvement and the degree of engagement with courses. industry-specific training, real-world simulations, case studies, etc., can help corporate learners and association members to get more involved in learning courses. You can assess the high performers and people least interested in the course.

Report Cards on Course Completion and Progress


Online learning analytics and reports provide clarity on learner progress and completion rates for performance monitoring, help identify the consistent and best performer, and enable you to intervene when desired. You can make necessary changes to enhance the learning experience and increase retention.

Track Certification


Clear goals and targets can be defined once you have the learning analytics and metrics while implementing certification for corporate learners. The LMS should have a built-in certification facility for a unified and streamlined learning experience.

Surveys on Learning Satisfaction


Polls, questionnaires, reviews, etc. collect plenty of data for reporting and analytics purposes. The collective information is then displayed using reports and analytics on a single dashboard within the LMS. This enables accurate mapping of the strengths and loopholes of a learning program and helps you deliver engaging and interactive courses for better learning experiences using actionable insights from the reports.

Online Assessment Results


Pre and post-assessments created within the LMS help you gauge the improvement, performance, and degree of interest in training for learners. Regular assessments are essential to upgrade the program and increase learning retention by gauging the learner's skill sets before and after the program.

Time Logs


Time logs help to determine the time taken by a learner to complete a course module. This shows the parts of the training module that needs more attention and how learners can complete them faster without losing interest.
If you are keen on having an efficient LMS with smart reporting and analytics then MapleLMS can work wonders. It comes with all the above-mentioned features for reporting and analytics. Apart from that, it has an eCommerce module, white-labeling and mobile app, gamification for interactive learning, AI-proctoring, and a lot more to offer enhanced learning experiences to learners across niches.
Out-of-the-box Salesforce integration brings Single Sign-On (SSO) feature for unified access to the LMS content while integration with Shopify smoothens the learning experiences and online course purchase. Explore more with MapleLMS!
Summary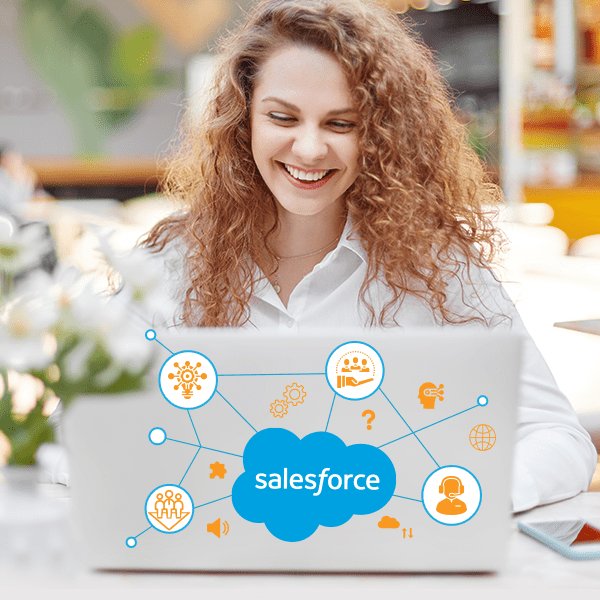 Article Name
Salesforce LMS Integration: Four Robust Methods to Improve Your Customer Training
Description
Salesforce compatible LMS for learning and development success. Read here Learning Management Systems Integrated with Salesforce how to improve your customer training experience.
Author
Publisher Name
Publisher Logo