When you hear about "Live Remote Proctoring" or "Online Proctoring" – what comes into your mind? Well, it's about online exams to eliminate cheating when the candidates are appearing online and not from a proctoring center. As the world is moving towards a more virtualized system with the ongoing pandemic, corporates that were offering certifications at authorized exam centers and online are suggesting candidates opt for online exams remotely rather than those centers. Certifying agencies like Salesforce, Oracle, Microsoft, etc. are conducting certification exams online using different online proctoring services.
Let's explore the meaning of online proctored exams and how live remote proctoring automates the certification exams.
What is Live Remote Proctoring?
Online proctoring is in other terms referred to as AI proctoring as artificial intelligence empowers the various aspects of live remote proctoring during certification exams. Just like an on-premise test center, proctored exams have remote invigilators who keep an eye on the candidates appearing for a certification exam through robust online proctoring software to prevent cheating and malpractice. From face recognition to identity verification, noise detection, voice recognition, browser screen locking, etc. can easily be done through the proctoring application remotely.
Why Online Proctoring is Preferred by Certification Agencies?
Remote live proctoring of certification exams are done for the below-mentioned reasons:
Better business outreach – Allowing a larger number of candidates to get certified without any geographical restrictions.
Scale-up business – Enabling candidates to appear for exams right from their home
Eliminating the proctored test center costs – Increasing competitiveness by reducing certification costs
Audiovisual recordings – Effective for audits on-demand and verify that candidates honestly appeared for the exam to deliver the final verdict with unbiased proof of invigilation
Automated certificate generation – Right after the exam, candidates can receive an auto-generated certificate for the certification exam they have appeared
How Remote Proctoring Automates Certification Exams?
Step 1: Candidate Login
Candidates need to open the proctored exam browser and key in their credentials. The candidate must enable the mic and webcam before beginning the exam login.
Step 2: Candidate Authentication
The remote human proctor verifies candidates' identities by asking for valid ID proofs, as well as through an on-screen face recognition process using the webcam. The webcam also verifies the presence of other people through multi-face logging and voice recognition. Sometimes the voice also gets recorded for verification.
Step 3: Browser Locking
The candidates' exam browser is locked, and in case they try to leave the screen or look away from the screen, the proctored application warns them with a message and prevents them from cheating. The proctoring application records everything that is currently running on the candidates' system.
Step 4: Certificate Auto-Generation
Once the exam is over the result is displayed on the screen within few moments to let the candidates know how did they score in the certification exam. Upon passing the certification exam, the program auto-generates a downloadable online or digital certificate on the candidates' screen.
Note: Proctored online exams are available only on desktop computers and laptops (including Mac and Windows systems) and not on mobile devices as of now. Candidates must keep valid identity proofs and exam registration-related documents handy.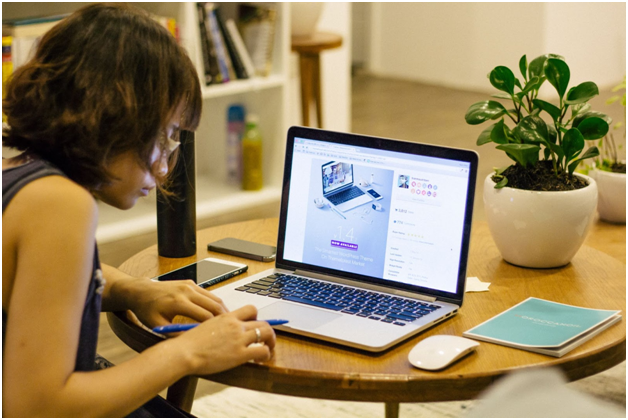 Key Features While Selecting an Online Proctoring Solution:
Online Assessment:
An online proctoring solution assists you in delivering certification and accreditations for your stakeholders as well as pre-hiring and competency assessment facilities. These remote proctoring software are scalable and secure with the capability to handle 100K candidates simultaneously. Organizations can allow role-based access to the online proctoring platform for certifications. They can use question banks to create a wide range of Q&A patterns for the certification. With an integrated payment gateway, the proctoring exam platform ensures secure online exam fee payment and prevents slow and failed transactions, and manual payments.
Browser Control:
Online proctoring services have secure browsers for utmost browser control during the certification exam. Tabs, browsers, websites, and search engines are automatically blocked as soon as the candidate logs in to appear for the proctored online certification exam. Apart from that, all virtual environments and desktop sharing are disabled, printing and external interfaces or devices are blocked, and data transfer, cut, copy, and paste are prevented by the browser to ensure a cheat-proof online certification.
Candidate Authentication:
Verifying and authenticating candidates' identities is a crucial feature of the online proctoring software. Candidate registration details and identity verification, live picture identification, and email verification are done to authenticate the candidature. As a result, nobody can cheat by disguising themselves as a candidate while taking up the certification exam.
Live Proctoring:
Human-led proctors keep an eye on the candidates during the certification exam. Two-way communication is enabled to allow the certified human proctors to interact with the candidates. Smart proctoring also records the audiovisuals of proctored certification exams using online webcam proctoring. In this process multi-face logging and no-face logs are detected, external devices are flagged, and camera hiding logs are detected – to ensure that the proctoring exam is conducted with utmost security.
Proctored Exam Recording:
Remote proctoring tools record the proctored exams and the human proctors examine the AI-based flags and logs. These flags are raised whenever dubious behavior and activities are reported. After the exam, these auto-recorded proctored exam videos get manually reviewed to ensure exam fairness and probity.
Now that you know what exactly online proctoring does for certification exams and how. Have you thought about picking the right online proctoring software yet? Well, we have good news for you. MapleLMS has an AI-proctored online assessment platform that improves automation and saves administration time while reporting and analytical capabilities enhance delivering better experiences in the future. Stay tuned to know more about the MapleLMS online assessment tool.
Summary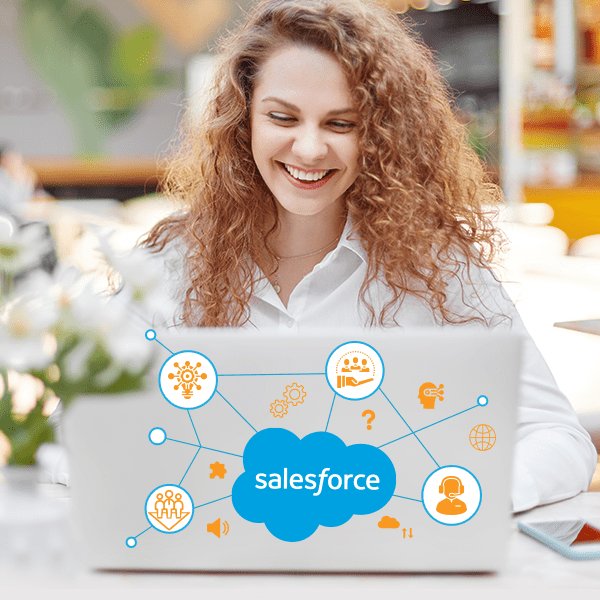 Article Name
Salesforce LMS Integration: Four Robust Methods to Improve Your Customer Training
Description
Salesforce compatible LMS for learning and development success. Read here Learning Management Systems Integrated with Salesforce how to improve your customer training experience.
Author
Publisher Name
Publisher Logo