When it comes to online learning for your organization, a lot can happen over virtual events. Organizations across industries have transformed their learning and skill development processes, shifting from the traditional methods to online platforms through various methods like webinars, virtual events, expert sessions, and learning management systems (LMS)? A virtual learning environment with the right virtual event toolkit can take your organization to new heights – while expanding the audience reach.
A virtual event toolkit runs on similar concepts as an actual event with an identical timeline. Planning, production, and technical setups are part of the components involved in a virtual event.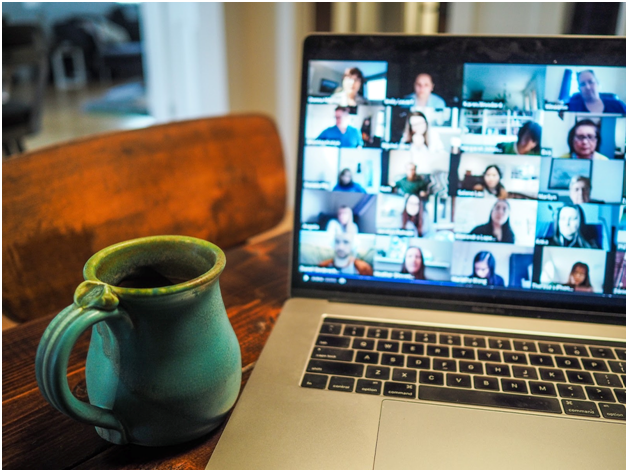 Important processes involved in a virtual event:
Planning:
Before creating the virtual event plan, you need to prepare a pre-event questionnaire to simplify the assessment process. You can decide the number of guests, and timeline, depending on the pre-event questionnaire. Budget planning for the event is also crucial to decide how much to spend where.
Production:
You can decide to arrange speakers for your virtual event with the appropriate guidelines and policies.
Setting up the meeting and reservations:
All the events or learning sessions shouldn't be complex to ensure ease of use for even non-tech users. Audio, video, presentations, and web conferencing facilities should be there as part of the basic technology needs.
Brand and market the event:
Branding and marketing are important for every event be it real-time or virtual. It creates a better opportunity for fostering better engagement with participants and stakeholders. You can adopt the most suitable ones for your organization.
Execution:
For a smooth event, the schedule planning should be proper. A tentative schedule about the speakers and their duration, breaks, timings, time zones, etc. Major tools to enhance virtual events: The virtual event toolkit must contain the following components for an enriched online experience.
Event Management Application:

An easy registration process, email marketing, and a dedicated event website are crucial for an online event plan with when all the components are offered through a single platform the experience becomes better. It saves time and money as the entire data is in a single repository.

Mobile Event App:

Event engagement is key while hosting a virtual event that keeps participants engaged and involved. A mobile event app for your virtual event enhances the user experience. The features include one-on-one matchmaking and in-app messaging for better networking, push notifications to keep attendees updated, app surveys for convenient event feedback for organizers, and Q&As and polls through mobile event apps for enhanced learner engagement. A branded app speaks for that.

Chatbots:

A website with a chatbot or enabled with text messages helps respond to attendee questions faster. This helps in planning your virtual event better with common questions like what software is used with your virtual event, when is the next upcoming event, how to log into the virtual event, are you offering the recorded videos post-event, etc.

Social Media and Communication Tools:

Virtual events can benefit from social media apart from using a mobile event app, event software, and chatbots. Twitter chats scheduling using unique hashtags and dedicated Slack channels or LinkedIn groups that your audience is interested in to invite attendees for your virtual event.
Well, these are a few of the most effective components of a virtual event toolkit. Virtual events when clubbed together with
learning management systems
(LMS) can reap more benefits for your organization. From the world of opportunities available with virtual events, a trusted learning management system can add extra value to your organization's learning and training requirements. You can explore
MapleLMS
to know more about virtual event integrations.
Summary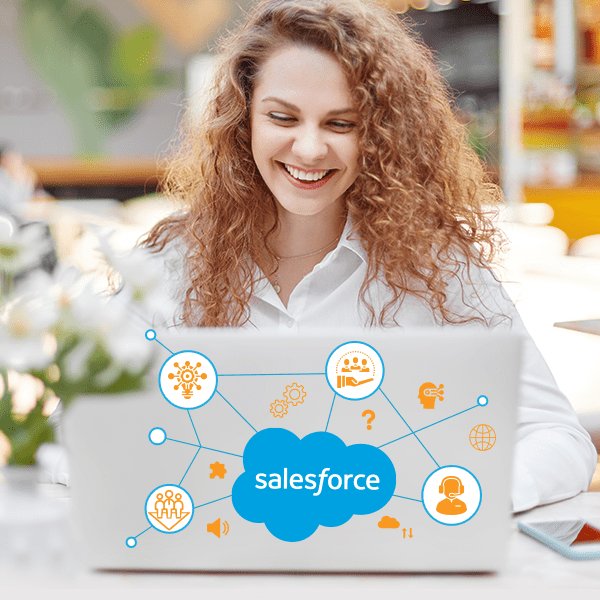 Article Name
Salesforce LMS Integration: Four Robust Methods to Improve Your Customer Training
Description
Salesforce compatible LMS for learning and development success. Read here Learning Management Systems Integrated with Salesforce how to improve your customer training experience.
Author
Publisher Name
Publisher Logo