Eventually, the world is opening up after the pandemic as vaccination is actively being administered worldwide. With that being said, organizations are expecting employees to return to work while 74% of CFOs (chief financial officers) anticipate few of the employees may permanently work from home. For such situations, organizations must be equipped to ensure that the leadership roles need to get trained adequately. The complete digital transformation of employee training should first empower the leadership roles. Then only these team leads can administer online, offline or blended training to their respective teams.
The remote working model will be productive in the long run when organizations focus on leadership training initiatives using a learning management system (LMS). "Train the Trainer", is one such training program that most organizations adopt. Let's see how you can strengthen training for leadership roles.
While organizations transition from conventional to digital training organizations should be watchful on senior leaderships' remote learning practices to make sure they get the best.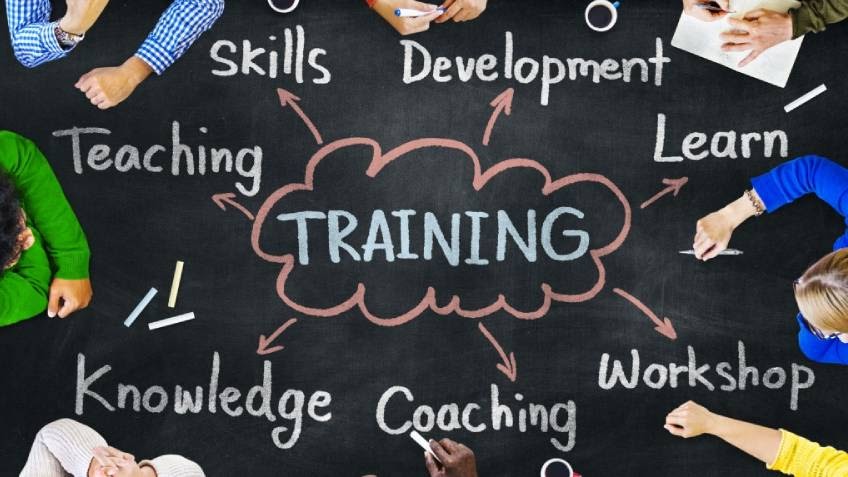 Ramp Up your Executive Training Game:
A couple of your L&D online training efforts in 2021 must focus on optimizing the training strategy for your senior leaders. With trained leadership positions, an organization has enhanced employee engagement, minimized attrition, and improved productivity. Employee retention improves and recruitment cost is saved when the leadership roles are well trained. We all know that people seek growth, a good opportunity, and a compassionate and supportive boss at work. A trained leader is capable of understanding and supporting his team. Let's see how the leadership teams can be empowered.
Be aware of the leadership training failures and how you can fix that:
Understanding the reasons for remote training failures helps you build the right training strategy. It helps them eliminate common mistakes and craft new strategies for better online training.
The most common reasons that lead to online learning failures include:
1.Lack of understanding for your target learners
2.Not setting goals prior to launching the course
3.Not defining instructional strategy right at the starting of preparing the course
You must not lose sight of the big picture. Broader goals for the long term pertaining to online staff training are part of the big picture. Create an improved strategy to create training courses for senior leaders. An LMS can effectively create a program dedicated entirely to your leadership roles sans any failure. The reporting and analytics features would help organizations to determine the leadership roles' learning preferences and patterns.
Develop complex course content for the leadership training:
The courses designed for the leaders and other employees are different and have different levels of access too. The course content needs to be fresh, sophisticated, intriguing, and relevant to the industry. Executives will be able to identify what they are lacking, how can they improve, and achieve their business goals. Some leaders might have intellectual curiosity and some might need to inculcate that through leadership training. While employee training is more focused on interactive courses as they interact with customers and clients. Whereas the leadership people need more of overseeing staff and operations within the organization. An LMS is capable of providing an array of learning programs developed to enhance leadership skills.
Equip executives with training to lead during crisis:
Leading your team amidst the pandemic is not easy peasy, especially for healthcare leadership roles. Targeted skill development training helps leadership roles, is beneficial during difficult times, and empowers them to lead efficiently. Soft skills training such as communication, being empathetic, and keeping cool during a crisis are a few of those training components that people in leadership roles require.
Leaders should be quick enough to act upon any emergency situations and resolve issues. Clear communication, flexible planning, being compassionate, and managing post- crisis situations are the skills that leaders need to inculcate. An LMS possesses leadership-specific training programs and has vast course libraries that can be helpful for leadership roles.

Well, an LMS can offer an organization more than leadership training strategies. Training the entire staff of an organization for skill development, and compliance training are a few of the most prominent things that an LMS can do. Apart from that, the LMS can offer AI-enabled learning path suggestions, performance tracking, content authoring in multiple languages, AI proctoring, gamification, out-of-the-box Salesforce integration, reporting and analytics to improve future learning experiences, and a lot more. If you are looking for all of this then MapleLMS is the perfect fit. Go explore it right away!
Summary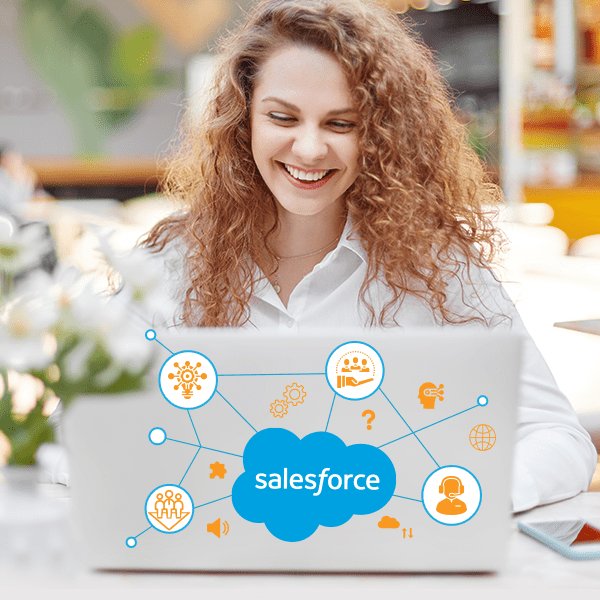 Article Name
Salesforce LMS Integration: Four Robust Methods to Improve Your Customer Training
Description
Salesforce compatible LMS for learning and development success. Read here Learning Management Systems Integrated with Salesforce how to improve your customer training experience.
Author
Publisher Name
Publisher Logo