When it comes to training your members and staff for skill development and certifications, what is the biggest challenge for you? Well, we assume it to be – finding the most effective training and development solution that staff and members can access from across the globe irrespective of the time zones. Such an advanced learning management system (LMS) can transform the way your organization has been looking at training and skill development programs till now. But, have you figured out the right way to pick the ideal LMS for your company? Well, if your answer is a "NO", then stay tuned to pick the best one and learn "HOW".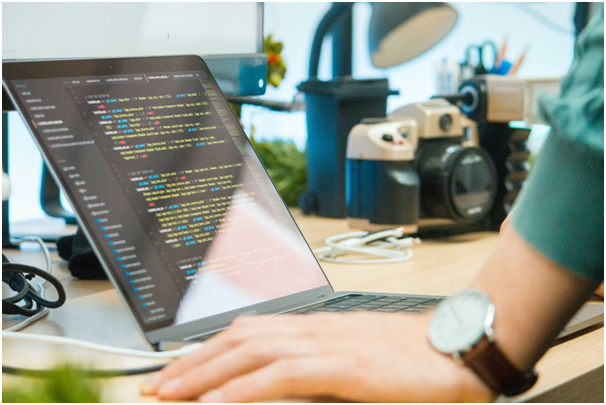 While searching for an innovative LMS, we realized that it is one of the most strategic investments for any organization irrespective of the industry they cater to. An organization needs time and money to create and offer enhanced ROI by skillful resources and an effective base, to begin with. With numerous learning and development solutions available in the market, it's a bit challenging to zero in on the right LMS for your organization.
Step 1. Identify Your Organization's Training Requirements
Selecting the appropriate LMS for your organization is a multi-step process and you need to understand these steps to finalize the most suitable one. The ideal learning management system is capable of delivering training and skill development solutions to your employees, customers, and members effortlessly without any delay. It is crucial to understand the needs of your organization's LMS pre-requisites to determine the feasibility of a learning system.
Specify Your Goals & Objectives:
Set up the business objective you want to attain from the online learning platform. To accomplish this, ask yourself: "What do I need to achieve from the training"? From your answer, it becomes clear what exact results you can expect. The objectives should be specified, measured, feasible, and time-bound.
Desired Capabilities and the Target Audience of the LMS:
Points such as who is your target audience (learners on LMS), how comfortable they are with technology, how efficient is your in-house IT team as well as the volume and types of data, numbers of learners (employees and members), geographies, and time zones covered play a crucial role while searching for the right learning solution. Because now most of the training needs to be done online or offline through digital devices like mobile phones, laptops/computers, and tablets. A simple, user-friendly, and mobile phone-supported LMS can be a preferred choice for most organizations.
Kind of Pricing Plan You are Up-to:
Depending on the size of the organization or training needs pricing plans are offered by vendors. You can decide on the LMS that suits your company's requirements. Here are a couple of examples:
License fee – if the company is a huge MNC or has a huge volume of learners.
Pay-per-active users – when you offer one-time training like on-boarding or train in batches.
Pay-per-user – if the training is mandatory and has a steady number of learners.
Pay-as-you-go – where the learning demand is unsure and you don't know how many learners will participate.
Step 2. Involve Stakeholders & Departments
Involving the stakeholders and departments within the organization is crucial while looking for an ideal LMS. Whether you have an outdated LMS or planning for a fresh implementation – understanding the requirements of every department and their challenges related to learning and skill development practices would help you a lot. Engage with them through meetings and workshops, collect feedback on their learning strategy, share your new learning plan, share your vision of an LMS, answer their questions, and then compile the collected data for finalizing your LMS.
Step 3. Determine the LMS Features You are Looking For
As you all know, there are multiple LMS platforms with endless innovative features. Most of the LMS providers will claim that their platform is the most simplified, intuitive, and advanced one in the market, that's why you need to dig deeper into the LMS offerings. There are two major types of features that organizations look for in an ideal LMS.
The Must-haves:
API Compliant LMS Integration:
Integrating your LMS system with CRM, ERP, HRMS, CMS, etc., organizations can reap the most out of it. These integrations improve admin and learner engagement offering a better learning experience. API and SCORM support with your LMS is crucial for the LMS courses. It should also support varied content file formats like videos, audio, presentations, etc.
Intuitive User-Interface:
Without an intuitive or user-friendly interface your LMS won't be able to achieve the desired goals for the learners. Such an LMS enables learners to effortlessly use the platform dashboard and other features to access the training courses.
Reporting is the heart of every LMS as it offers a clear picture of the training program including – attendees, their progress, attendance, payments, subscriptions,etc. Most of the leading LMS platforms offer built-in and customizable reports for better insight with metrics and the above mentioned components. Tracking and planning new learning initiatives can be done with the right set of reports in an LMS.
Online Exam, Certifications & AI Proctoring:
Select an LMS with an online AI proctoring tool, specifically designed for organizations across industries of different sizes, to meet their training, certification, skill assessment goals, and recruitment with ultimate integrity in a cheating-free method. The LMS should allow the organizations to auto-generate certificates for the learners who have accomplished assessment goals or passed certification examinations. Such an AI-powered LMS can help you track and create personalized learning courses and paths for your learners too.
You should look for an LMS solution that accommodates learning portals so that multiple training audiences can be managed within a single system. apart from that you would be able to share content on different portals without the risk of duplication.
The Nice-to-haves
Mobile and Social Learning:
The LMS should be responsive and run on a mobile device through an app or on an adaptive platform both online and offline. Moreover, it should support collaborative and social learning aspects such as competition and knowledge sharing for the learners.
Learning paths based on the learners' history help them greatly with suggested training and courses, certifications required, etc. to improve the continued learning of learners. Talent management: creation of learning paths to close skill gaps
E-commerce and Gamification:
The LMS should allow the organization to sell courses and subscriptions, memberships to the designated learners through the e-commerce feature with currency and shopping cart support. While gamification through rewards, points, leaderboards, just like the social learning feature motivates the learners.
White labeling (theme or logo colors) enables you to inform learners that you own the LMS platform. This also helps in the high user engagement of learners as they think the training is provided in-house. Customize your eLearning platform as per your needs, add similar colors, your brand logo, watermarks, icons, etc.
Step 4. Weigh Your Options & Research About Shortlisted Vendors
Before finalizing the LMS vendor you should weigh your options and also research about all the shortlisted vendors. Understanding all these can help you compare and decide on what exactly you need.
Browse their site – to gather more information about their features and LMS offerings.
Test the LMS – if there is a trial version, use that to have the look and feel and what it has for your learners.
Request for a use case demo – so that you can ask any question about your LMS needs and if any of their features can meet that requirement.
Step 5. Finalize Your LMS
Now that you have shortlisted the LMS from top vendors, and compared them as well. You will be able to decide on which one to pick for your organization's training and skill development needs. Here are some additional features that can benefit you in making the right decision in picking the ideal LMS.
Well, getting a robust customer support service will help you to meet your expectations and standards. Try to contact the LMS customer service help desk, once shortlisted a few LMS providers from your list.
Assessment tools are essential to track learners' progress and assure that the required training is finished and meets your expectations. There are multiple different methods to access training that support you to cover various learner preferences for assessment. MCQs, essays, brief answers, true/false assessment tests are the best methods to assess training.
An efficient online learning platform consents to create and send notifications and reminders to the targeted audience through chats, emails, or any integrated platform. You can also send dynamic-content reminders to your learners and inform them to complete the specified assignments timely.
Conclusion:
We have followed the entire process that we have mentioned in this blog for picking the ideal learning management system for our organization. And, to our surprise MapleLMS meets most of our LMS requirements head-on. We are glad that we have ended up choosing an advanced LMS like MapleLMS for our organization to accelerate the training & development process, improve employee performance and job satisfaction, reduce attrition rates, strengthen client satisfaction and retention. Well, we completely agree that this intuitive LMS perfectly aligns with our needs and helps us enhance our organization's ROI.
Summary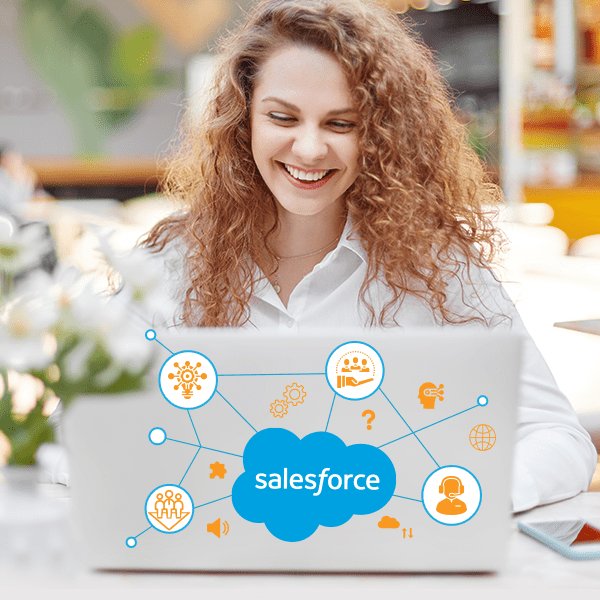 Article Name
Salesforce LMS Integration: Four Robust Methods to Improve Your Customer Training
Description
Salesforce compatible LMS for learning and development success. Read here Learning Management Systems Integrated with Salesforce how to improve your customer training experience.
Author
Publisher Name
Publisher Logo