Learning is an ongoing process. Without continuing learning, organizations would face a shortage of rightly skilled employees. Pandemics like COVID-19 might adversely affect if all the learning and training programs are conducted offline. Online learning can effectively be delivered to a global learner base using a top learning management system (LMS). Remote learning programs contribute to the continuing education of professionals across industries without overburdening the organization's L&D team. Let's explore how organizations carry out remote learning to train their employees.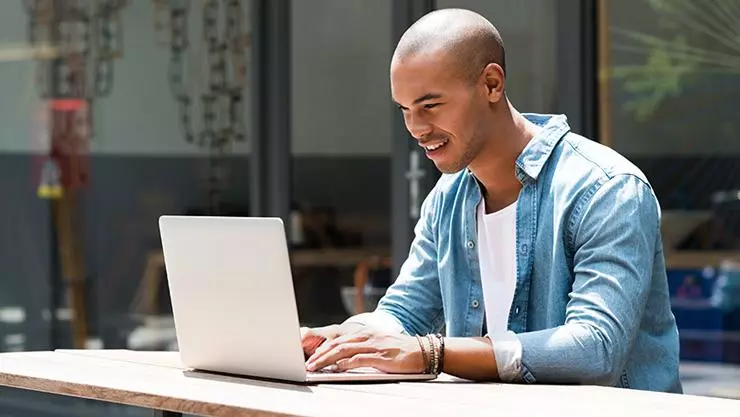 Remote Learning for Delivering Continuing Education During the Pandemic 
Remote learning is incomplete without a competent learning management platform. SaaS-based cloud platforms are efficient to deliver modern-day learning solutions to learners across organizations for every niche industry. The right LMS can bring positive changes, empower the workforce with the right skills and knowledge, improve productivity, and drive ROI for associations, manufacturing, healthcare, and any other segment. Associations can earn non-dues revenue using built-in eCommerce modules and integrated payment gateways by selling courses and merchandise through the LMS. Let's see how remote learning helps continuing learning delivery using an LMS.
Employee Progress and Performance Tracking:

Without appropriate technology tools, it is impossible to accurately measure employee learning outcomes for organizations. With AICC/SCORM/xAPI compliant content authoring tools, tracking and monitoring employees' progress becomes easier. It can also measure how the learning content is performing by monitoring the most popular courses, least popular courses, courses that are left incomplete, etc. This information feeds reports and analytics for actionable insights in the future.

Gamification for Interactive Training:

Gamification is a key feature for enhancing learning engagement and offers an interactive platform to learn. A responsive design along with gamification makes learning interactive and interesting while helping learners learn faster and retain the knowledge for longer. Gamification also enables them to earn badges, leaderboards, credits, and certificates while learning with fun.

Social and Collaborative Learning

Moreover, the platform allows learners to interact with their peers and instructors using social media and collaborative tools. Collaborative tools include text messages, discussion boards, forums, surveys, polls, chats, etc. Learners use these mediums to share professional knowledge and expertise and collaborate on real-time projects within the team to derive solutions faster.

Learning Data Reporting & Analytics:

Learning data offers insights into your employees' learning graph, what they love, what they least prefer, how fast they learn, and what they want to learn. The report extracted out of this data feeds analytics and helps you get actionable insights for improving future learning experiences.

Personalized Learning

AI technology helps a corporate LMS personalize learning for employees depending on their learning behavior and job roles. Learners get suggested learning paths and courses depending on their learning preferences, learning history, and job roles. The learning suggestions are personalized according to the said factors.

eCommerce for Easy Course Purchase

An LMS with a built-in eCommerce platform enables purchasing of learning materials, courses, merchandise, etc. for learners. They can easily buy courses and training material using credit cards or other online payment methods.
When you are looking for all of the above features to leverage remote learning delivery to your employees, look no further than MapleLLMS. MapleLMS comes with AI technology, an eCommerce platform, Salesforce out-of-the-box integration with Single Sign-On (SSO) for unified learning access, white-labeling and mobile app branding for brand identity, etc. Explore more on remote learning with MapleLMS!
Summary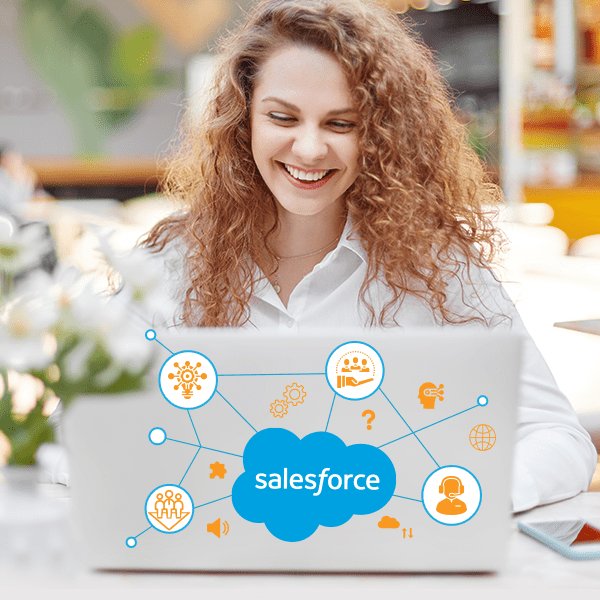 Article Name
Salesforce LMS Integration: Four Robust Methods to Improve Your Customer Training
Description
Salesforce compatible LMS for learning and development success. Read here Learning Management Systems Integrated with Salesforce how to improve your customer training experience.
Author
Publisher Name
Publisher Logo