Learning management systems (LMSs) brought a revolution in the corporate learning ecosystem. Organizations and associations are keen on reaping the benefits of LMS software as their stakeholders need continuing learning to grow professionally and stay updated with the latest industry trends. While the corporate learning management system is effectively delivering training and learning requirements, a few of them lack complete integration capabilities with e-Commerce platforms like Shopify. Today, we'll talk about what Shopify and LMS integration brings on the plate for organizations.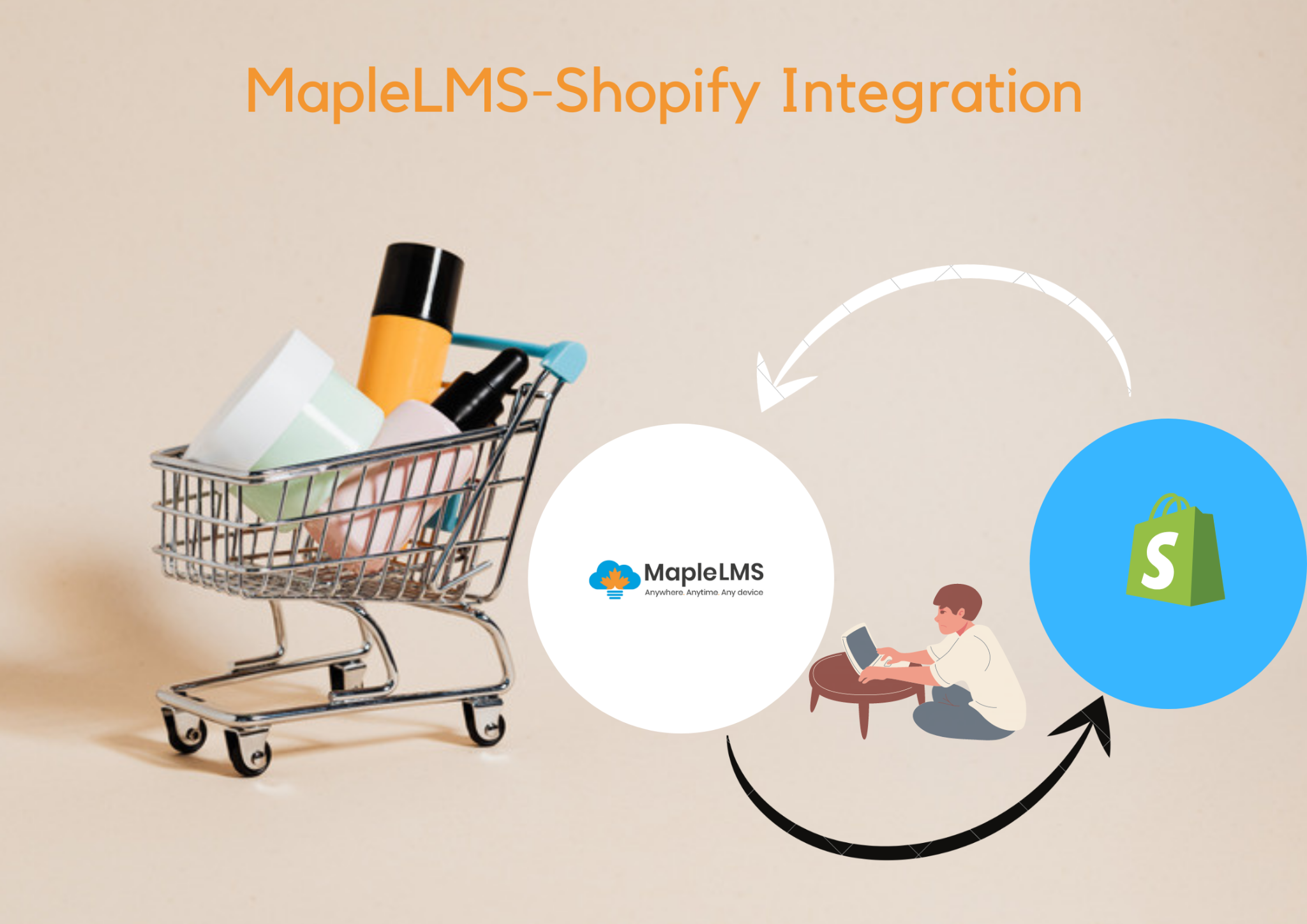 What is Shopify and how it helps Organizations?
Shopify is one of the leading eCommerce platforms, that allows product listing, online store building, and online selling. It enables the management of inventory, products, orders, customers, and apply discounts. With a professional storefront, Shopify POS application, and payment gateway supporting credit card transactions Shopify helps the organization sell training and online courses. Integration with an LMS imports the courses directly into the Shopify store. Learners can purchase courses on Shopify and get auto-enrolled into the courses in the LMS.
How Building a Shopify eCommerce Storefront and Integrating it with LMS Changes the Game?
LMS and Shopify integration allows organizations to sell online courses and training using the Shopify storefront. The online training and courses get displayed as products on the Shopify storefront. Custom domains, blog pages, website themes, collections, inventory management, SEO report, and event management features of Shopify boost the existing offerings of an LMS. Speak of social media, customer service, accounting, reporting, Shopify has everything plus integration capabilities with more than 70 payment gateways. Whereas an LMS offers all of these, plus specialized learning solutions that not only help to purchase courses from the LMS's eCommerce platform but create courses using content authoring tools to enhance content and learning performance tracking, sharing, and reporting.
Explore MapleLMS and Shopify Integration Features
We have listed a couple of significant features that organizations can find beneficial from LMS and Shopify integration. Let's explore!
Customizable Online Storefront
MapleLMS comes with a built-in eCommerce module that organizations can use to list their online learning products. MapleLMS integration with Shopify ensures that the organization retains complete control over the website's design. Moreover, the two-way integration enables Single Sign-On (SSO) for stakeholders to access the online courses from the LMS using either LMS, Shopify, or Salesforce credentials (without switching systems). Associations can utilize this integration to sell online courses and training, merchandise, and earn non-dues revenue for enhanced ROI.
As MapleLMS and Shopify has a two-way integration, whenever a course is purchased in Shopify the same reflects in the MapleLMS account automatically. Learners get auto-enrolled into the course in MapleLMS as soon as they make the purchase on Shopify. The auto-enrollment feature of MapleLMS helps organizations get rid of any manual course assignment errors.
Reporting, Analytics, and Actionable Insights
MapleLMS has a robust reporting system that generates accurate reports about every activity that happens in Shopify and the LMS. These reports feed analytics for meaningful insights into future learning and purchase experiences, and what can be done to enhance the experiences. Organizations get a complete view of the target audience by understanding the comprehensive analytics on LMS and Shopify use, and course sales. These reports and analytics can be automatically notified to leadership personnel for decision-making.
Cybersecurity with Trusted Shopping Cart

MapleLMS ensures that every transaction is secure to prevent any cybersecurity risks. It integrates with trusted payment gateways and shopping carts to enable course and merchandise selling for organizations. Even the Single Sign-On (SSO) feature is coming with SAML and OAuth 2.0 technology for secure learning access and financial transactions through MapleLMS and Shopify storefronts.
Hope this helps you understand the benefits of Shopify and MapleLMS integration for organizations. We will soon feature the step-by-step process to explain how MapleLMS and Shopify integrate in a fresh blog. Stay tuned for more.
Summary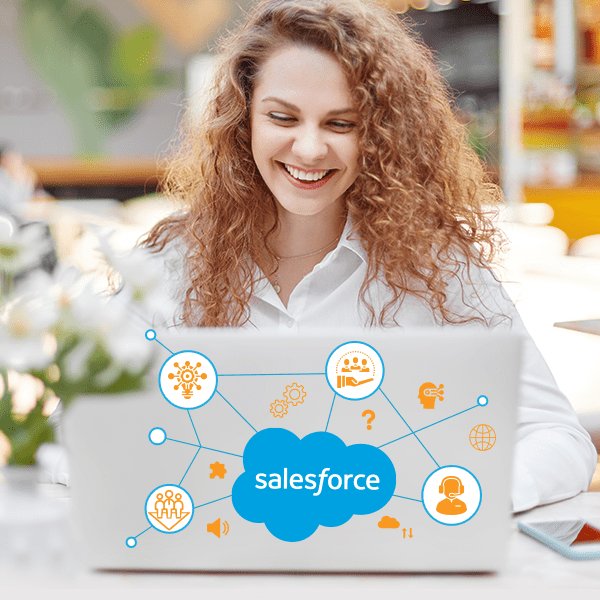 Article Name
Salesforce LMS Integration: Four Robust Methods to Improve Your Customer Training
Description
Salesforce compatible LMS for learning and development success. Read here Learning Management Systems Integrated with Salesforce how to improve your customer training experience.
Author
Publisher Name
Publisher Logo