The world is rapidly transitioning towards a digitized ecosystem – starting from remote working to online learning. As organizations have adopted online training and skill development methods, maintaining various learning content compliance frameworks became a crucial factor for them. To ease out the burden, online learning management systems (LMSs) offering training solutions to organizations adopted industry standards for content creation. The most popular content standards are SCORM (sharable content object reference model), AICC (Aviation Industry Computer-based Training Committee), and xAPI (Tin Can), which are integral parts of content compliance requirements. AICC, SCORM, xAPI enhance your LMS content and prevent bad content from ruining the most attractive platform and appealing design of any LMS.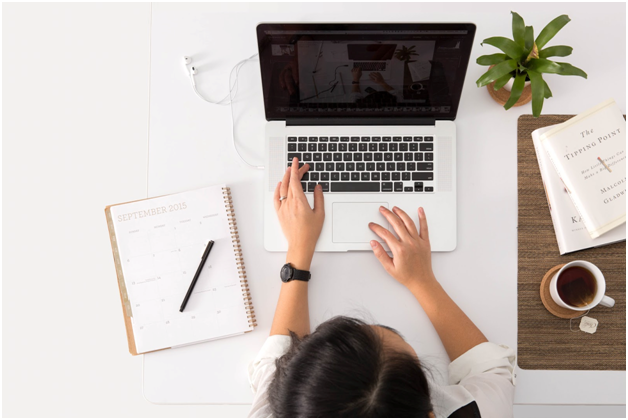 Why should you have content standards?
While selecting the right content standard (among AICC, SCORM, and xAPI or Tin Can), it is equally important to choose the one that supports the training course and is perfectly compatible with your LMS. It's just like buying the audio or video format that can be compatible with any media player brand and device type to deliver the output. Because a compliant content standard can only offer a seamless learning experience over an LMS for the learners. Moreover, these learning standards for LMSs make the analysis, performance tracking, and feedback of a training smooth and enhance interoperability. Smart metrics, a certain degree of uniformity, and easy content distribution across platforms are achieved through these content standards.
What are the popular content standards?
SCORM, xAPI, and AICC are the most popular content creation and distribution standards. Let's discuss them one by one and how they contribute to the compliance framework.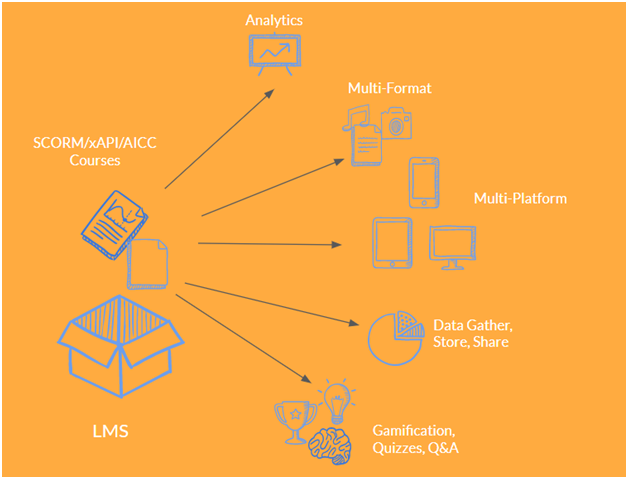 SCORM:
SCORM offers a set of design standards appropriate for creating small and reusable online learning components. SCORM is an advanced distributed learning (ADL) initiative by the Department of Defense and plays a vital role in content standards for most learning technologies. Though it is not able to track offline course progress, it is the most widely used standard for LMS platforms (can't be used in stand-alone apps) while supporting a wide range of authoring tools. A simple authoring tool using XML doc and zip file format is required for this content compliance standard. It is one of the most durable, interoperable, and reusable solutions for online learning technology.
It has a language-only feature supporting Q&A, pass, fails, and completion of test results. It supports sequencing so that learners can follow a fixed online learning path and can bookmark their learning progress. Learners' test score records are stored in the LMS when SCORM is in use and managers can track the progress and scores too. It allows the creation of sharable content objects usable across systems and contexts. For better functionality of content with an LMS, SCORM-compliant courses are embedded with JS API (JavaScript API).
AICC:
AICC is an association for technology-based training professionals who have developed these training guidelines for the aviation industry. At Present these standards are managed by ADL for publishing the upcoming iteration of xAPI standards. AICC standards are suitable for online learning content development platforms such as LMSs for delivering and evaluating the content. It uses HTTPS and is considered the most secure standard for information transfer. It can't track offline progress and is not being updated. It also uses the HTTP AICC Communication Protocol (HACP) and allows content to exist on multiple servers.
Tin Can (xAPI):
Though it is one of the modern content standards, it is not widely supported by most learning management systems. There are limited options for authoring tools as well. Known as Experience API (xAPI) or Tin Can API – it helps to collect, store, and share data not only from courses but a wide range of learning environments using learning record stores (LRS). It is used to define the way data needs to be transmitted as well as the storage location.
Assumed as the successor to SCORM, xAPI enables learning experience recording and popularizes online learning beyond the web browser. It links team-based learning, real-world performance, learning objectives, and plans with online learning experiences. It supports offline learning too. LRS (Learning Record Store) can be used as a stand-alone or embedded in the learning management system. Online, offline, social media learning experiences' information can be recorded with Tin Can or xAPI. With features like enhanced security, multiple score reporting, device independence, connectivity across platforms, multiple-score reporting, and LMS independence it also supports social learning, gamification, simulation, and adaptive learning.
Bonus Tip: Creating SCORM and xAPI compliant video courses
As you know, videos are more effective in inducing human emotions as they are easy to understand and memorize. Online learning courses in video formats can be priced effectively and delivered for a better learning experience with improved learner engagement – be it an animated video or a real-time presentation, using monthly or yearly plans. Customized with branding needs you can bundle the MP4 file within a SCORM zip file or embed it within the xAPI course, the outcome for your LMS will be remarkable.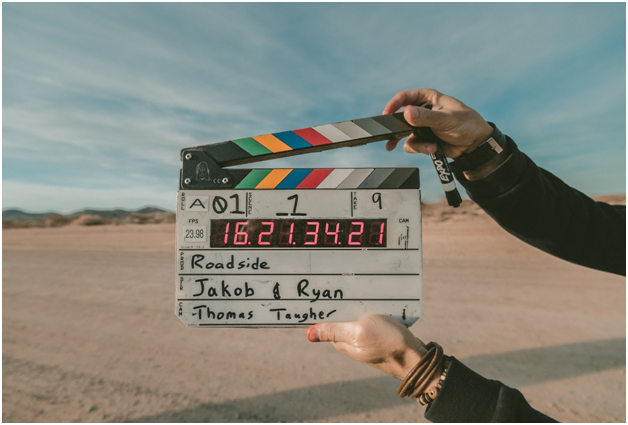 A compliance framework is essential for maintaining an online content standard for learning management systems. So, you should always choose an LMS that supports most content standards when it comes to online learning materials. When confused about the options, MapleLMS can be an exceptional LMS that supports all the above-mentioned content creation and management standards for online learning.
Summary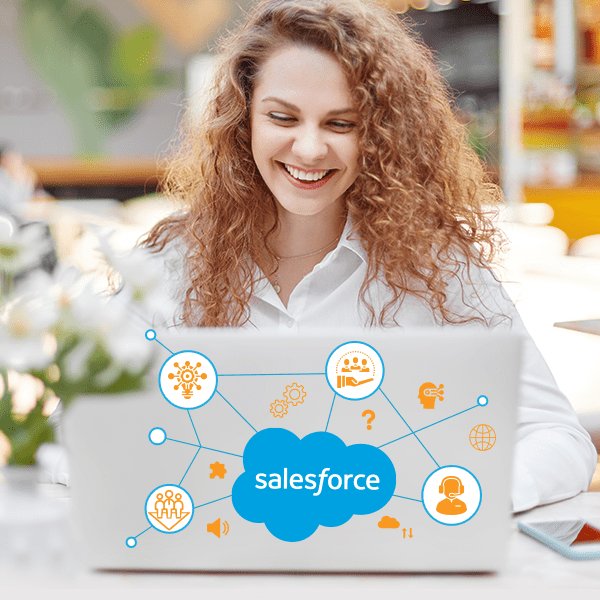 Article Name
Salesforce LMS Integration: Four Robust Methods to Improve Your Customer Training
Description
Salesforce compatible LMS for learning and development success. Read here Learning Management Systems Integrated with Salesforce how to improve your customer training experience.
Author
Publisher Name
Publisher Logo