Associations are created to serve a specific group of people or professionals for helping them reach a common professional goal. Learning management systems (LMSs) for associations assist members, non-members, and other stakeholders to enhance their professional skills and become future-ready. While these associations do a lot of hard work without any marginal profit-earning system, they need some additional earnings to grow and serve their audience better. So, we are going to help you with the top 4 ways to increase your association's ROI with an awesome tool – Association LMS. Let's explore!
How to Improve your Association's ROI?
Among the major sources of income membership, event registrations, and fundraisers score the top place for associations across industries. Associations need to move beyond these conventional modes of revenue generation by introducing social and collaborative learning, online and offline learning, integrated webinars with nominal fees, improving the user experience for staff and remote teams, collaborating instructor-led and self-paced content, selling content and merchandise, sublicensing LMS and branded mobile apps, etc. using a learning management systems (LMSs).
1. Develop New Digital Streams of Revenue:
Utilize your podcast and webinar content by repurposing them into online courses. Using an LMS, informational webinars can be converted into interactive online courses which you can sell to participants using the same content. No additional efforts are needed to research and develop content from the scratch. A course depicts expertise on a subject matter rather than a webinar that is informational. You can even set up minimum subscription fees for members to access your custom content on-demand.
2. Digital Learning Experiences to Scale Up Your Association:
Your association with an intuitive online learning platform makes it a go-to source for global training and industry news. Your members can hugely benefit from such an investment and draw recurring revenues in the form of long-term memberships and promote your brand by delivering online and on-demand learning. You can incorporate e-commerce capabilities into your LMS for selling courses, training, merchandise as well as sublicensing LMS with white-labeling, branding with mobile apps for generating non-dues revenue for your association.
3. Move Your Learning Online:
You can utilize the content from your in-person events by extending them to your online learning platform. Why waste the great content, expert speakers, networking opportunities, and social presence by leaving the in-person events' content lying around
your associations' repository. Members who join your association after these in-person events can also access the event content if you make them available online through your association LMS, at affordable costs. Involve sponsors for your online sessions, and repurpose existing content (webcasts, short videos, and on-demand learning courses) to improve your revenue sources.
Make sure to opt for a learning management system for your association that is interactive, flexible, and easy to manage even by non-technical people. The LMS must support both online and offline learning, chats, forums discussion, Q&A, comments, polls, surveys, and instructor-learner communication.
4. Communities of Practice for Better Engagement:
Associations bring a sense of belonging to a community and online learning should enhance this feeling with relatable courses for them. With an efficient LMS for your association, a community practice to improve learners' engagement is easily created. This is effective in an instructor moderated environment for peer-to-peer learning using discussion boards and forums. Putting analytics in place for your LMS – you can measure the learning program's effectiveness and revenue generated for your association as more learners engage and move towards your online courses while improving networking, new membership, and member retention.
5. Retain and Nurture Members for Life:
Losing members is equal to losing revenue as many members leave the association right after passing a credentialing exam or attending a conference. Association LMS solutions can offer new learning material as suggested learning paths, more certification offers, discounts on a successive certification or course, etc. to retain existing members. This also helps non-members become members to avail those benefits.
Apart from that, ensure that your LMS is built with powerful integrations with CRMs like Salesforce and AMSs (Fonteva) for offering better accessibility across platforms, devices, locations – securely. Mobile-friendly and gamified course modules assist learners for a fun-filled learning experience while advanced reporting, analytics with AI help admins and instructors have better insights into future learning programs and plan better revenue strategies. You can learn more about this with MapleLMS!
Summary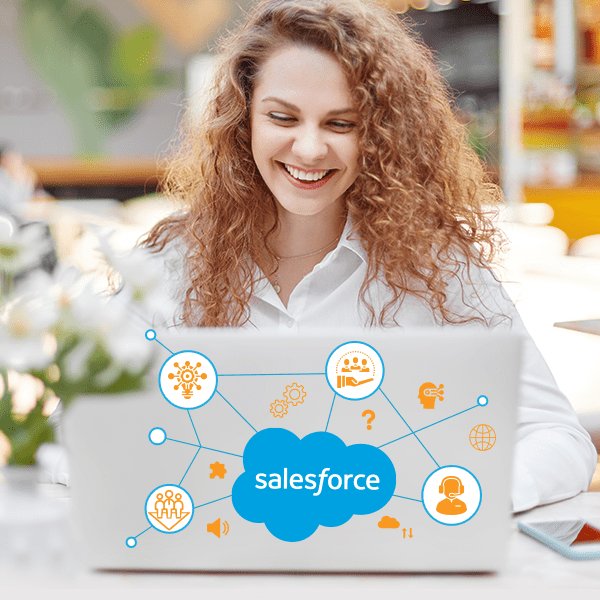 Article Name
Salesforce LMS Integration: Four Robust Methods to Improve Your Customer Training
Description
Salesforce compatible LMS for learning and development success. Read here Learning Management Systems Integrated with Salesforce how to improve your customer training experience.
Author
Publisher Name
Publisher Logo