Fuel your learning experience with best in the market application integrations. Our LMS seamlessly integrates with CRMs, AMS, ERPs, and more!
Connect your LMS Seamlessly with External Systems!
LMS integration with external applications enhances its functionality and usability as the LMS is connected to external data sources. You get a centralized platform to seamlessly exchange data and meet uninterrupted training needs for your organization. Salesforce out-of-the-box integration and integration with AMS (Fonteva and Nimble), ERP (SAP, Oracle, and more), HRMS, and webinars and meetings make MapleLMS the top LMS.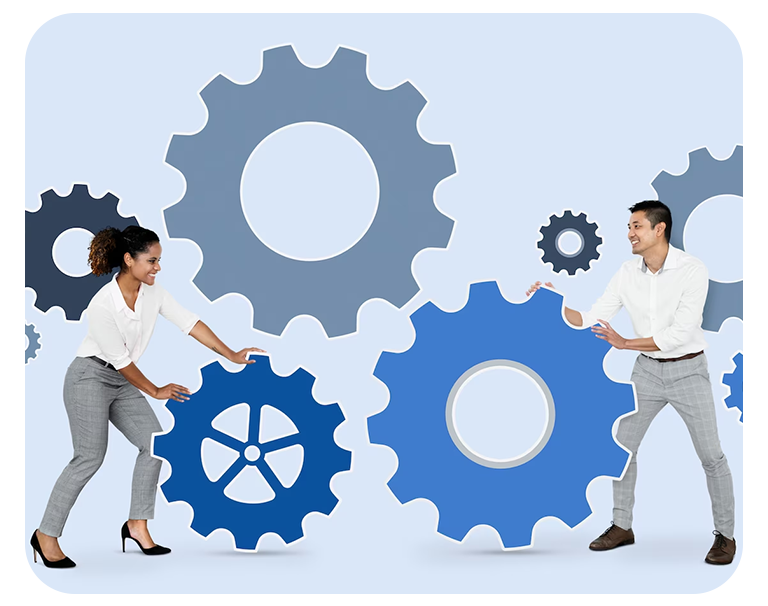 Third-party Tools and Applications
Integrate the LMS with a wide range of third-party tools and applications, such as CRMs, ERPs, HRMS, AMSs, video conferencing platforms, content authoring tools, virtual classrooms, and other relevant applications. Different LMS integrations are supported, including APIs, LTIs (Learning Tool Interoperability), and SSO (Single Sign-On) for secure data transfer.
Configuration settings
You can configure the LMS settings for each integration so that administrators can set up the LMS to meet specific needs and preferences. You can set up user authentication, data mapping, and other relevant settings. User data, course data, assessment data, or other relevant data is transferred through integration.
Monitoring and Reporting
You can use the LMS monitoring and reporting tools to track the performance and effectiveness of each integration. Your administrators can identify challenges or areas for improvement and adjust the integration settings to enhance the learning experience.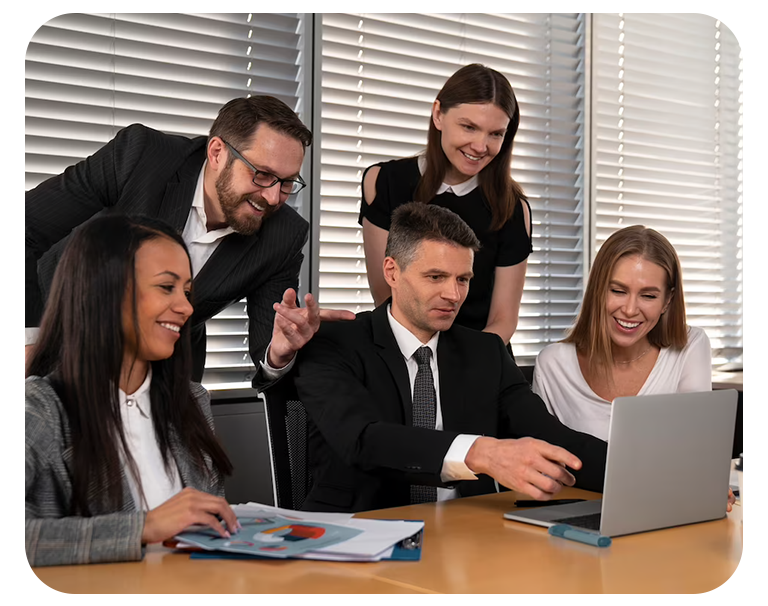 AMS (Association Management Software)
Offer Centralized Learning and Earn Nondues Revenue!
Your Association can benefit from LMS and AMS (Fonteva, Nimble, Potech, and MemberClicks) integration as it helps in seamless membership management and training delivery (course registration, access, and reporting). Track enrolments and monitor learning activity and progress. Earn non-dues revenue by selling courses and merchandise using the LMS.
Identify Roles & Assign Pricing
You can define the roles of your users, such as managers, employees, trainers, members, volunteers, or customers. Define role-specific pricing for each role based on the features and functionality they need. Major payment gateway integrations are supported by MapleLMS.
Integration Setup
The LMS and AMS integration is configured to ensure that both the systems are accessible to your members. API keys or other authentication methods are used to establish a secure connection between the two systems and enable user (members or staff) access to the LMS from the AMS seamlessly.
User & Course Data Transfer
Member data, such as login credentials, membership details, registration information, and personal information, is transferred from the AMS to the LMS. Course data, such as course offerings, schedules, and credits earned, certificates, is written back to the AMS from the LMS.
Non-dues Revenue Generation
You can generate additional non-dues revenue from the LMS, by selling event registrations, LMS courses, and branded merchandize at different prices to members and non-members (external learners). The LMS storefront shows the available items and membership-specific special discounts depending on their membership type.
Reporting
You can view the progress status of your association members and external learners using LMS reports. These reports are visualized on LMS as well as AMS dashboards. Monitor and track their progress, gather insights, and enhance the future learning experiences for members.
Integrated Shopping Experience!
Have your very own online marketplace at hand for a streamlined course purchase experience. Integration with eCommerce platforms like Shopify allows you to catalog and list your courses, merchandize, and event registrations, and sell them and other merchandize to members and external learners.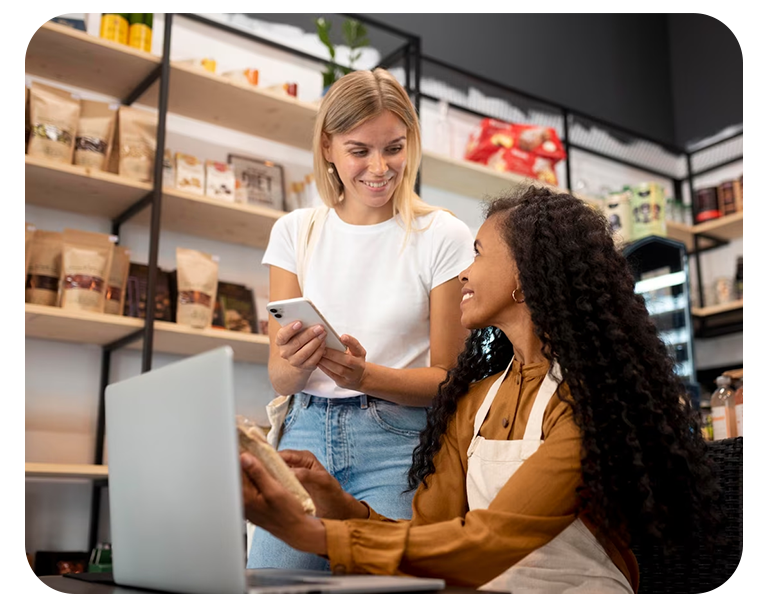 Course Creation and Sell
You can create and list courses using the LMS content authoring tools, and then publish them to sell on the LMS storefront. This allows administrators to easily manage course offerings and make them available for purchase.
Storefront Design
Your storefront is customized to match the branding and design of your organization. This helps you to create a seamless user experience for learners as they browse and purchase courses, event registrations, and merchandize.
Payment Processing
With LMS and storefront integration, you can handle payment processing for course purchases and transfers this information to the LMS. Learners are charged the correct amount according to their roles, for their course purchases and that payment information is securely handled.
Transaction Reporting
The LMS and storefront platform provide reporting tools to track course sales and revenue. You can generate all the financial transaction reports on both systems, to monitor sales activity and identify trends in course purchases.
Analytics & Insights
From the reports, you can get actionable insights to enhance your course offerings, so that your revenue generation increases with an improved learning experience and learner engagement.
CRM (Customer Relationship Management)
The Best MS Dynamics & Salesforce LMS Onboard!
Streamline your user experience by offering a centralized platform for course registration, access, and reporting through LMS and CRM integration. Admins can track course activity, and progress, and collect feedback using the LMS to ensure an effective and efficient learning experience. Salesforce and Microsoft Dynamics are the most popular LMS integrations that integrate with the LMS. You can visualize reports on both Salesforce/Microsoft Dynamics and MapleLMS dashboards.
Two-way Data Synchronization
LMS and CRM integration supports two-way data exchange to ensure that learners' latest data is updated. Contact information, demographic data, and user preferences are transferred from the CRM to the LMS, and course data is written back to the CRM from the LMS. This enables administrators to track learners' journeys and personalize the learning experience.
Marketing Automation
The CRM can be used to automate marketing and communication with learners, based on their course history and preferences. This can include personalized email campaigns and targeted advertising, making it easier for administrators to reach their learners and keep them engaged. Reporting: The LMS and CRM provide reporting tools to track user activity and course enrollment. This allows administrators to monitor course enrollment, track user progress, and identify any issues that may arise.
Salesforce Out-of-the-box Integration
Salesforce out-of-the-box integration is available with MapleLMS. This enables you to visualize all the LMS reports on the Salesforce dashboard. Users can check their course progress and LMS data on their Salesforce user profile. AI-suggested courses are recommended to users to close deals and resolve Cases.