Sell Smart - Leveraging the Power of Shopify with MapleLMS
MapleLMS is a competent Learning Management System (LMS) with wide industry exposure. Two-way integration between MapleLMS and Shopify facilitates the seamless selling of courses, merchandise, subscriptions, and registrations, using the built-in eCommerce storefront. This helps organizations across industries to generate additional revenue. Apart from that, different types of associations can generate non-dues revenue beyond their regular membership fee and events earnings using the MapleLMS eCommerce platform. On top of that, this cloud-based SaaS LMS platform also comes with out-of-the-box Salesforce integration for seamless course purchase, learning, reporting, and analytics.
Some salient outcomes of Shopify and MapleLMS integration are:
Two-Way Activity and Data Mapping
The two-way integration between MapleLMS and Shopify ensures that all the activities and related data get mapped between the two systems. As a result, when learners purchase courses from the storefront using either Shopify or MapleLMS eCommerce platform, the relevant coupon codes, discount vouchers, etc., automatically get applied to the items depending on the learners' job roles or membership levels.
Customizable Online Storefront
Organizations can use the built-in eCommerce module to list their online learning products on the Shopify storefront. They retain complete control over the storefront's design. Shopify comes with readily available blogs, shopping carts, themes, and website templates. Save website development time and cost because of all this. Support for auto-commissioning, secure payment gateways, group discounts, and coupon codes, using the online LMS or Shopify storefront.
The two-way data integration between MapleLMS and Shopify automatically reflects courses in the LMS whenever a course is purchased from the Shopify storefront. As soon as the learners buy a course on Shopify they get auto-enrolled into it in MapleLMS. The auto-enrollment feature of MapleLMS helps organizations get rid of any manual and course assignment errors.
Reporting, Analytics for Actionable Insights
Each activity in Shopify and MapleLMS is synchronized to generate accurate and consolidated reports that can be automatically sent to stakeholders. Deeply segmented reports on participation, test results, and credits earned that can be presented in charts, dashboards, and graphs in ACCME PARS. These reports drive analytics for actionable insights into future learning and purchase experiences and forecast what can be done to enhance the experiences, and comprehensive analytics on LMS and Shopify use, and course sales.
Cybersecurity with Trusted Shopping Cart
Every financial transaction taking place using MapleLMS and Shopify is secure, to prevent any cybersecurity risk. It integrates with trusted payment gateways and shopping carts to enable course and merchandise selling for organizations. Even the Single Sign-On (SSO) feature is coming with SAML and OAuth 2.0 technology for secure learning access and financial transactions using MapleLMS and Shopify storefronts.
Learners' learning and performance metrics can be viewed on the MapleLMS dashboard. While Shopify offers SEO features, MapleLMS delivers advanced analytics for meaningful future insights. Managers can check for certificates, course completions, and course progress reports on the MapleLMS dashboard. The revenue earned can be monitored both on the Shopify platform and MapleLMS in monthly, weekly, or yearly reports. The number of course enrollments done, assessments taken, members increased and retained, and certification program enrollments can be viewed on the dashboard.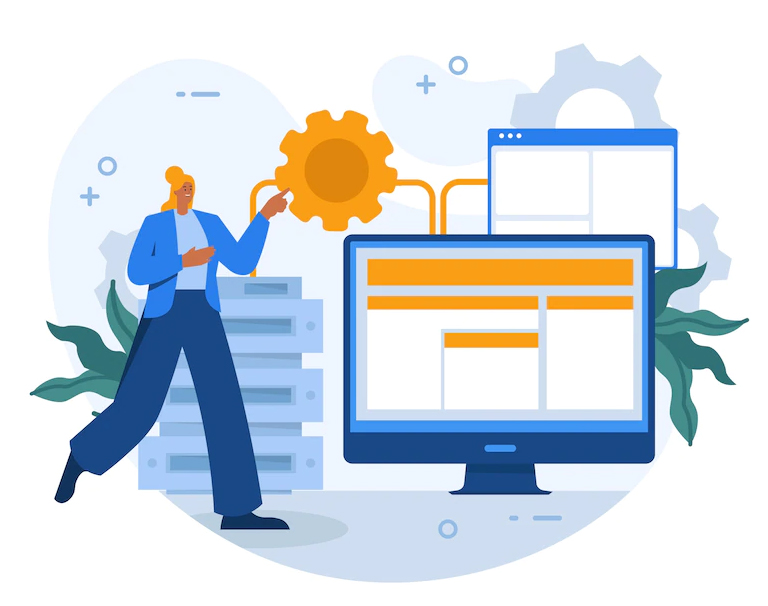 Learners buying courses on the Shopify storefront can view and access the same on MapleLMS. They don't need to switch between systems to buy something or access the LMS content. When they are logged into one system, Single Sign-On (SSO) feature enables them to access all the connected systems with that login. All the courses purchased on Shopify are accessible right within the LMS.
MapleLMS Fonteva Integration Demo
This demo video captures the user journey from Fonteva to MapleLMS, member experience, two-way real-time data synchronization, MapleLMS data write back to Fonteva, reporting, and dashboards. This demo video also captures assessment and certification integration with face match authentication, controlled exam environment, and AI/Remote proctoring.
Step-by-step walk-through of how the Fonteva LMS integration works.
MapleLMS makes BizLibrary access with LMS login a seamless process. Apart from course access, MapleLMS comes with course analytics, learning reports and analytics, and interoperability across devices to ensure a seamless learning experience. Organizations can get BizLibrary integration with MapleLMS to have a fully-fledged Salesforce LMS that offers a smooth learning experience for their employees and members.
Why MapleLMS eCommerce LMS for Shopify?
MapleLMS enables organizations to manage learners' experiences, learning data, analytics, entire employee/member lifecycle, and automatic user creation mapped with Shopify. Real-time performance reporting, continuing education (CE) credits, course content performance, etc. are available in MapleLMS.
MapleLMS helps organizations to retain learners, apart from realizing other goals like Virtual Events, Cost Savings, Revenue Generation (Non-Dues for associations), Enhancing Outreach, and Automated Continuing Education Unit.
Here is how MapleLMS adds value to organizations with Shopify integration:
Robust Course Authoring
Create personalized, interactive, and custom LMS content for learners with SCORM, AICC, or xAPI standards. The courses become Content authoring with gamification is highly engaging and interactive. Plus, these content standards make the courses and learner progress - sharable and trackable. Video and images, drag-and-drop functionalities, and simulations can be done with ease.
Inclusive Learning
Specially-abled learners get to pursue their continuing learning goals with MapleLMS. MapleLMS understands and accommodates the candidates' problems with an inclusive solution as it adheres to WCAG compliance standards.
Continuing Education/ Continuing Medical Education (CME)
MapleLMS enables learners to self-manage their Continuing Education experience. They can view and download certificates, test scores and transcripts, numbers of credits earned, live events, and webinar schedules; view available courses; and claim credits even for external learning activities.
Intuitive Interface
The easy-to-use interface of MapleLMS helps learners and administrators with less technical expertise to navigate around effortlessly. Administrators and learners engage in learning activities without getting overwhelmed while moving between screens to access the required information.
Non-dues Revenue Generation
Selling content, webinars, events registrations, and conferences through a built-in eCommerce module or Shopify helps earn extra revenue. Associations can sell merchandise and sublicense the LMS to earn non-dues revenue in the same way.
Preserve your Branding and Mobile-friendly Learning
Re-sell or sublicense white-labeled LMS to partners and affiliates using Shopify or MapleLMS. You can build your brand presence without spending any additional costs. White-labeled iOS and Android apps ensure retaining customer base and loyalty, and enable online and on-demand learning (even without internet connectivity).
Social and Collaborative Learning
Learners can share information within their team, forums, and communities and to the larger world, for increased engagement. The social learning module enables Live Chat, Social Streams, Groups Creation, Polls, Q&A, Surveys, Notifications, Mobile Learning, and Content Rating. It encourages peer-to-peer and learner-to-instructors communication, and project collaboration through popular tools to ensure better interaction, engagement, experience sharing, and knowledge transfer.
Integration Capabilities
MapleLMS seamlessly integrates with Shopify and other eCommerce tools, third-party applications, and webinar platforms (WebEx, GoToMeeting, ZoomMeeting, Microsoft Teams, etc.) to ensure uninterrupted learning delivery. Every purchase in Shopify will be mapped to MapleLMS and can be viewed on the Salesforce dashboard too.