Gone are the days of sales executives updating the lead status to their managers on call, text, WhatsApp, or any other mode of communication as it was asynchronous and needed rework. The sales rep or executive needed to manually enter the updates in the conventional system they had in the organization. But with a Sales Training LMS (learning management system) the sales team can be effectively trained to manage the sales pipeline from anywhere in the world. Training and developing the sales team's skills would mean that they can close deals faster and accelerate the business growth.
The most common challenges faced by the salespeople include – large numbers of customer complaints and after-sales returns, dissatisfied customers, huge volumes of product support and service tickets, lack of product and service awareness among sales reps, and mismanaged global sales teams. Let's dive deeper!
Speaking of the best learning management system for sales training, here are a couple of significant features that the LMS must not miss out on.
Salesforce or any other CRM, AMS, HRMS, ERP integration – allows the SalesLMS to synchronize data for better reporting. Employee onboarding to training and lead conversion tracking is automated for better sales processes. The CRM and LMS integration can show how the training impacts the sales team's performance and what needs to be changed.
Proper onboarding – enables the new sales reps to have compliance and product, service knowledge, company's code of ethics, and corporate culture to have a smooth transition.
A gamified mobile-friendly learning platform – to ensure that employees learn anywhere, anytime, and on any device without missing out on the fun by earning rewards, certificates, badges, leaderboards, and accreditations.
Timely learning performance assessment of employees – is integral to gauge their product and service knowledge and expertise in role-based core skills. These skills are essential to help the sales staff convert leads. There are online AI-proctored exams to assess employees for certifications and special skills.
Reporting, visualization through dashboards, and analytics – give a clear picture of employees' learning performance. The LMS can show you how the sales team is learning through metrics and charts.
Support multitenancy – to ensure segregated training is offered to different role-based groups of people, such as vendors, channel partners, and dealers. With customized and relevant training there is a greater chance of improved productivity. The central LMS would allow learning everyone as per their roles and the admins can manage it.
E-commerce integrated LMS for sales – helps the organization sell merchandise, learning content, coupons, expert-led training sessions, etc. without any hassle. Custom branded apps and white-labeled LMS can also be sub-licensed to affiliates and partners for extra earnings.
Organizations can ask dealers to get flexible licenses – for specific courses in the LMS.
Apart from all of the above peer-to-peer and instructor-to-learner communication can be facilitated through social and collaborative learning. The sales reps can any time drop a query and get answered by the community online. Looking for a sales training LMS software for your organization? Explore MapleLMS for more!
Summary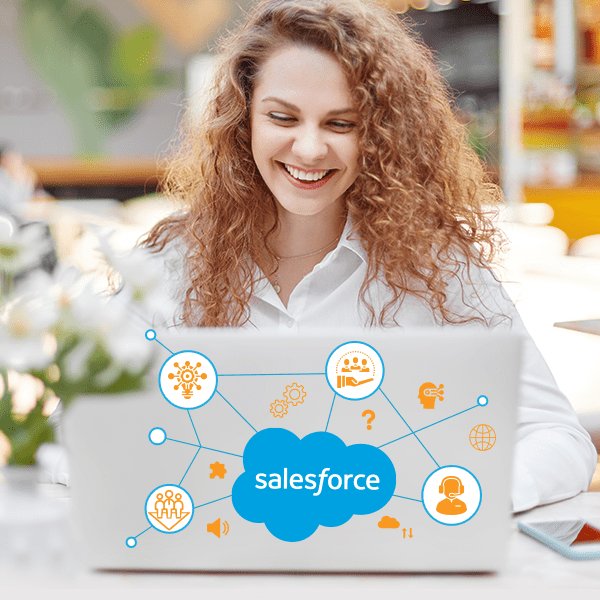 Article Name
Salesforce LMS Integration: Four Robust Methods to Improve Your Customer Training
Description
Salesforce compatible LMS for learning and development success. Read here Learning Management Systems Integrated with Salesforce how to improve your customer training experience.
Author
Publisher Name
Publisher Logo